What is ASEAN's role in settling East Sea disputes?

ASEAN must actively respond to its members' calls on the East Sea issues.
The Association of Southeast Asian Nations (ASEAN) has not played a significant role in diffusing the heated quarrel among disputants in the East Sea, far below what is expected from this group when dealing with a major regional security concern.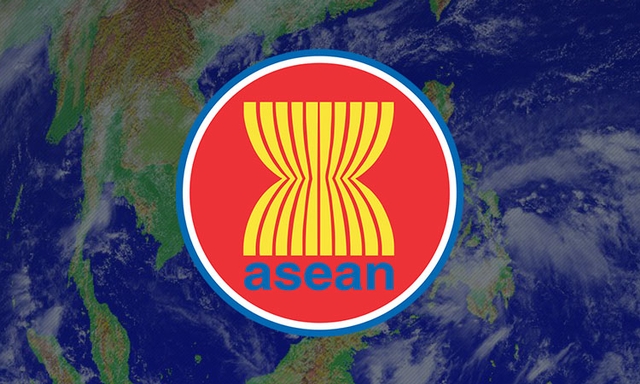 Illustrative photo
But in reality, regional experts argue that ASEAN has interests, responsibilities, and the ability to actively engage in the issue and contribute to the settlement of the disputes, experts said at "The 5th Ocean Dialogue: ASEAN Cooperation in the East Sea" held on June 18 in Hanoi. 

ASEAN's involvement in the South China Sea disputes 

ASEAN didn't involve in the East Sea (internationally known as the South China Sea), until the end of the Cold War as it was not an immediate security concern of its members. 

No interest in antagonizing Beijing, ASEAN kept silent on two incidents in 1974 and 1988 in which China used force to seize parts of Vietnam's Paracel and Spratly archipelagoes, respectively.

The silence on Beijing's use of force to assert its first presence in the islands may have sent a message of a potential security threat in the East Sea. 

In addition, the US withdrawal from its naval base in Subic and air base Clark in the Philippines in the early 1990s left that country highly vulnerable. 

After years of various consultations and negotiations among ASEAN members and between ASEAN and China, in 2002, the Declaration on the Conduct of Parties in the East Sea (DOC) was adopted by Foreign Ministers of ASEAN and China. 

Since the signing in 2002, the DOC has often been considered an important step towards the adoption of a code of conduct (COC). However, both ASEAN and China, to a certain degree, lost their momentum to head to a COC. 

When the tension in the East Sea reheated since 2007, AEAN leaders have realized the need to move ahead. 

In early 2011, the new wave of China's "aggressive assertiveness", particularly its harassment of Vietnamese and Philippine oil exploration ships in the two countries' respective exclusive economic zones, led to a strongly worded and more determined 2011 Joint Communiqué of ASEAN Foreign Minister in July. 

ASEAN interests and responsibilities in the East Sea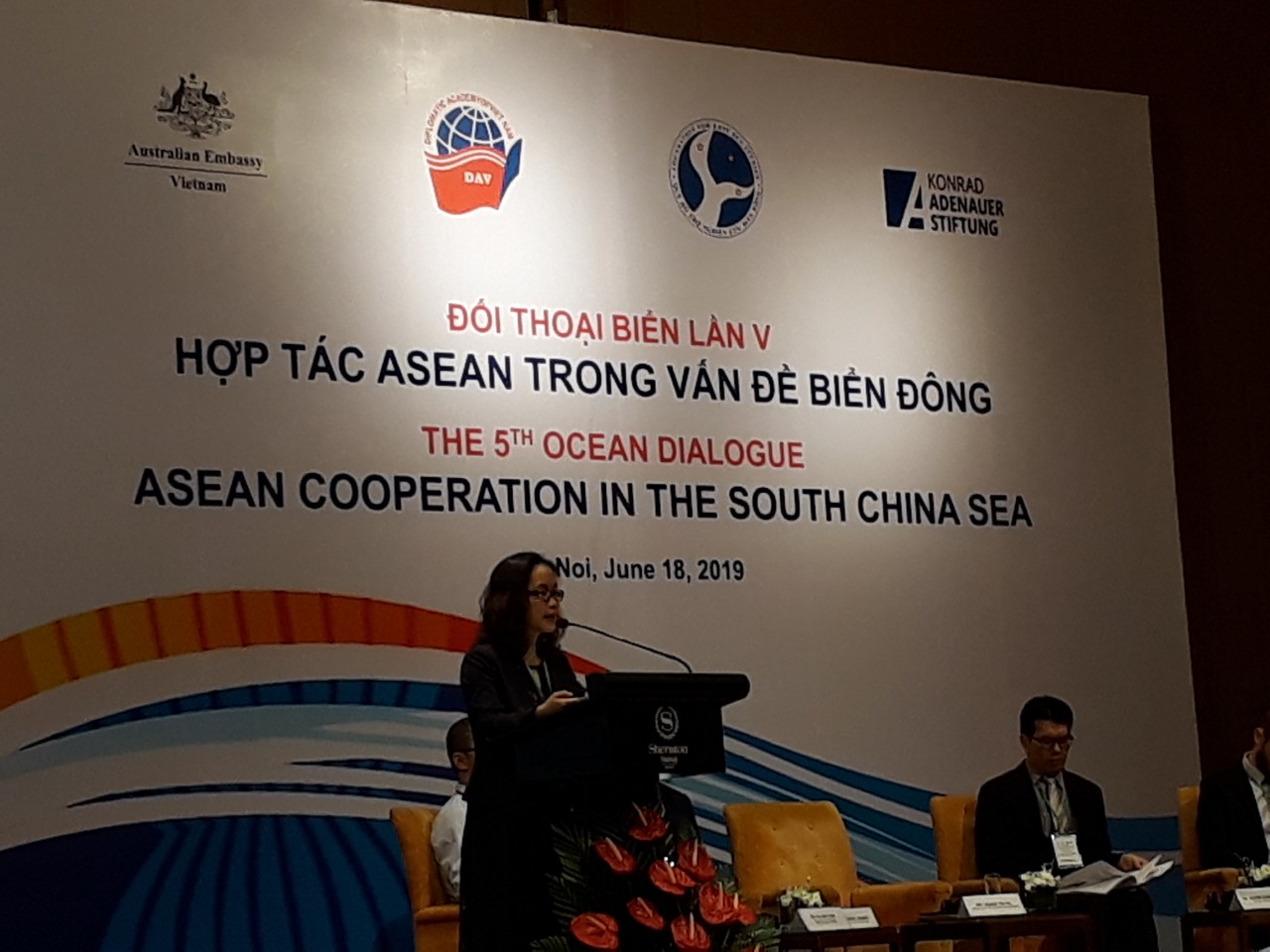 Regional experts at the 5th Ocean Dialogue held in Hanoi on June 18. Photo: Hanoitimes
Regional experts said that ASEAN has strategic reasons to engage in a long-term commitment at a high level to manage tensions in the East Sea. 

First of all, the East Sea directly affects its members' national security as the sea is home to one of the world's busiest commercial sea lanes which is largely bordered by Southeast Asian states. 

Accordingly, the resources-rich East Sea makes it more significant both strategically and economically. Therefore, maintaining security and stability in this region is critical not only for ASEAN countries but also for the whole region. 

Secondly, all Southeast Asian claimants want ASEAN to play greater role in the settlement of disputes in the East Sea. 

The Philippines has always considered diplomatic negotiations as the best measure to protect its sovereignty, and ASEAN is at the center of its diplomacy. Vietnam, similarly, opts for a more active engagement of ASEAN in managing the conflict. 

Southeast Asian countries, including those who have territorial claims in the East Sea, have joined to create ASEAN and committed themselves to strengthening the organization by adopting the ASEAN Charter in 2008, according to Ha Anh Tuan from the Diplomatic Academy of Vietnam. ASEAN, in turn, must actively respond to its members' calls on the East Sea issues, he emphasized. Hanoitimes
Linh Pham