What's behind Apple's decision to make Ipads and MacBooks in Vietnam?
In the last days of 2020, the rumor that Taiwanese group Foxconn - Apple's supplier – was moving part of its Ipad and MacBook production line to Vietnam at Apple's request created a stir.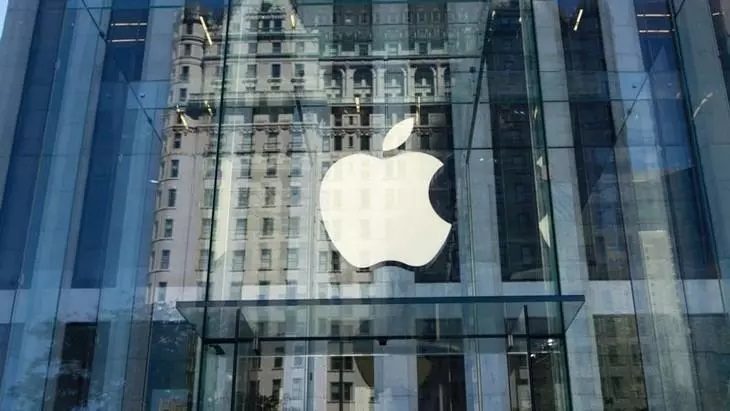 Previously, Apple chose Vietnam to produce wireless headphones. Other Apple suppliers such as Luxshare and Pegatron also plan to expand their operations in Vietnam with a total investment capital of billions of US dollars.

Apple's operating model is not the same as Samsung's. Apple does not directly manage plants. Instead, it works with suppliers around the world to manufacture and assemble Apple products. These suppliers are referred to as OEMs (Original Equipment Manufacturer). Therefore, the increase in investment activities by Apple's suppliers in Vietnam is mainly due to Apple's request.

Before making investment shifts, Apple's senior leaders carefully surveyed conditions in Vietnam. Like many other investors, Apple's first condition is related to administrative procedures, including customs procedures, and quality inspection procedures for imported goods, among others.

Many other investors from Japan and the US have also planned to choose Vietnam as an investment destination. Negotiations are ongoing and Vietnam's acceptance of capital flows of up to billions of dollars is real, not ambiguous.

In January 2021, many investors came to Vietnam, such as Singapore's Kodi New Material Vietnam with registered investment capital of $270 million, investing in a tablet and laptop manufacturing project in Bac Giang province; JA Solar PV Vietnam (China) with a $210 million project to make photovoltaic panels in Bac Giang province; and United States Enterprises (USA), with a $110 million project manufacturing machinery and equipment in the semiconductor and electronics industries in Da Nang.

Nguyen Van Toan, Vice Chairman of the Vietnam Association of Foreign Investment Enterprises (VAFIE), said that the US and Japan are encouraging the relocation of factories to their home country or to a third country. Obviously, facing fluctuations in the global economy, in order to maintain their production chains, they must have a policy of not putting all their eggs in one basket and look for a safer place, including Vietnam.

Some countries that compete for FDI with Vietnam such as India and Indonesia are creating an investment environment to invite foreign capital flows. Those countries have made specific moves, such as preparing land funds at reasonable prices for foreign investors.

"When investors choose a destination, they often comprehensively consider issues such as investment environment, transport infrastructure, transportation, human resources, electricity, materials, etc," Toan said, adding that this is an issue that requires more attention in Vietnam.

Improving quality of capital flows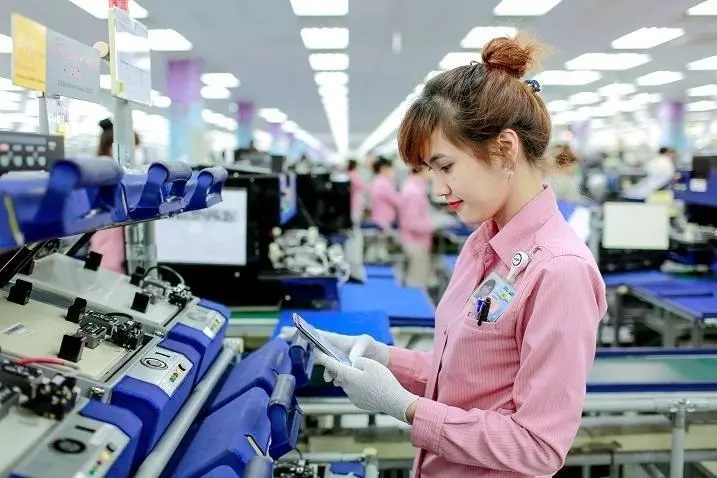 Over the past decade, Vietnam has witnessed a dramatic shift in attracting high-quality FDI inflows. Foreign investment projects are aimed at industries with high technology, typically the electronic equipment manufacturing projects of Samsung and LG in Bac Ninh, Thai Nguyen, Hai Phong...

Vietnam has made its mark on the world technology map with "Made in Vietnam" electronic products, becoming one of the major electronic production bases in the world. As large capital inflows continue to pour in the country, Vietnam will truly become the world's "factory" of technological goods.

However, it must also be recognized that Vietnam still only accepts projects at the lowest value-added stage in the global supply chain, which is assembly, taking advantage of cheap labor costs. The stages that require higher added value are still not done in Vietnam.

Domestic firms are still struggling to become suppliers for foreign-invested businesses. When coming to Vietnam, foreign investors often bring their own satellites too, while "domestic" enterprises are small in size and weak in competitiveness, so it is hard for them to compete.

That is something that must be solved in the coming time, when a new wave of foreign investment appears. Otherwise, Vietnam will be just a temporary destination for foreign investors.

Dang Duc Anh, Deputy Director of the National Center for Socio-Economic Information and Forecasting, said: "If we want to attract big investors and participate in high value-added chains, we must solve bottlenecks in the quality of human resources, infrastructure..."

After all, when investors want to shift their supply chains, they will look at the fundamental elements of a country to build the chains. Without these elements, Vietnam will be unable to attract foreign investment in industries of high added value and modern technology.

Luong Bang

Vietnam's effective control over the COVID-19 pandemic along with it signing a host of new free trade agreements has resulted in many global tech giants shifting their investment to the country.  

The government has set up an FDI task force to support multinationals and foreign businesses grasping investment opportunities in Vietnam.