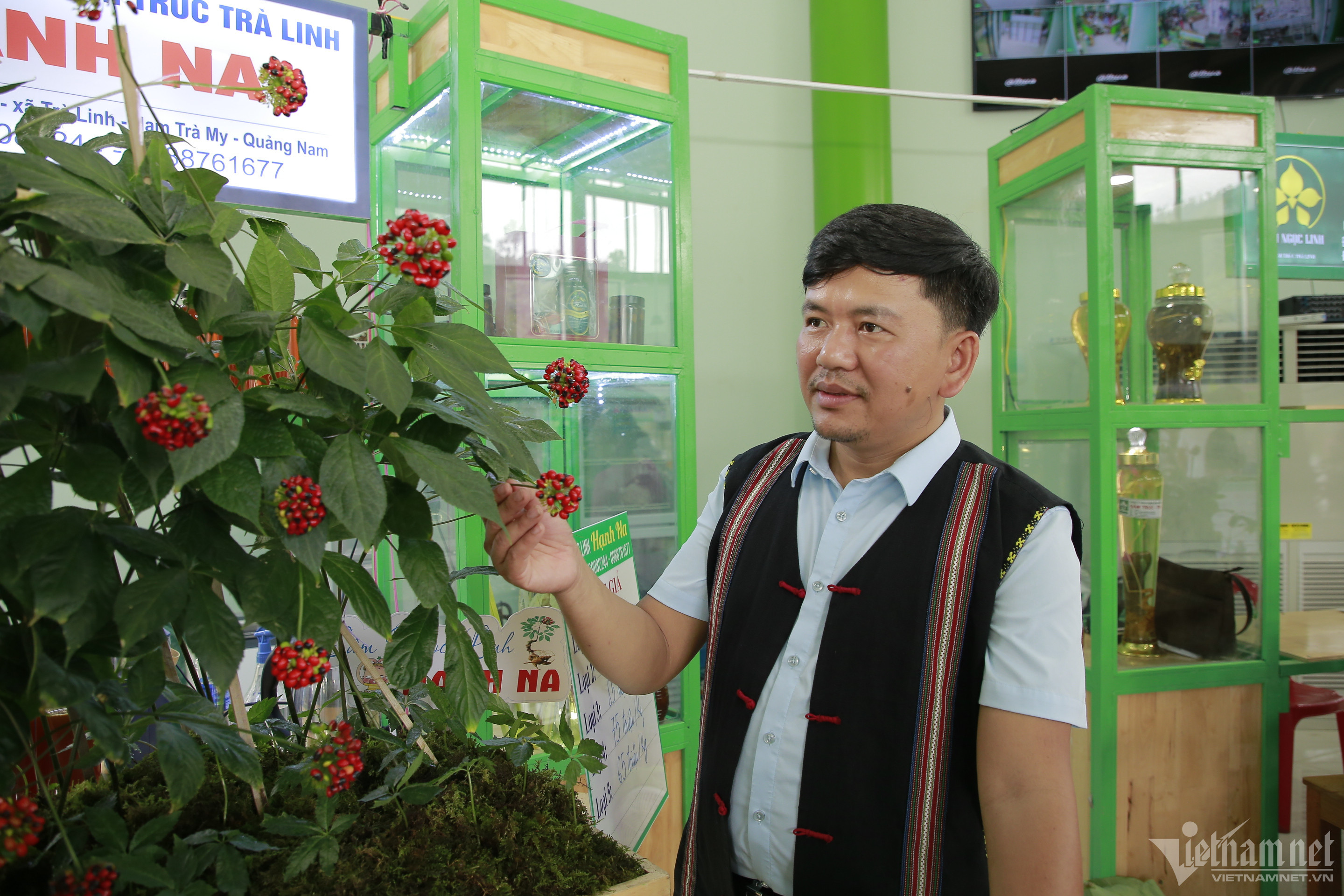 In mid-July, the Ministry of Home Affairs (MHA) sent a dispatch to committees, ministries and people's committees of Quang Nam and Kon Tum provinces, asking them about the establishment of a Vietnam ginseng production association.
Prior to that, the ministry had received a proposal on establishing a ginseng association from Vo Kim Cu, the head of the committee campaigning to establish the association. The campaign committee was recognized by the Ministry of Agriculture and Rural Development on June 21.
The committee has 16 members. Vo is chair of the management council and head of the Ngoc Linh Ginseng Conservation and Development Institute of Vietnam.
The mission of the committee is to urge citizens and organizations to join the association, and to prepare a dossier to apply for the establishment of the association to submit to agencies. The campaign committee will dissolve after the association is established.
Deputy director of the Quang Nam provincial Department of Agriculture and Rural Development Tran Ut replied to the dispatch from MHA.
Quang Nam is the province with great potential to develop Ngoc Linh ginseng and other medicinal herbs. It is the key unit in the deployment of the program on developing Vietnam's ginseng by 2030, with a vision toward 2045.
The number of businesses and individuals cultivating Ngoc Linh ginseng in Quang Nam is very high.
However, the documents lobbying for the establishment of the ginseng association don't mention any organization or individuals or businesses, Ngoc Linh ginseng or Tra My cinnamon association in Quang Nam. Therefore, Quang Nam requested MHA to reconsider the issue.
Tran Van Hanh, director of Hanh Na Ginseng Company in Nam Tra My district, stressed that it is unreasonable that there is no representative from Quang Nam, the largest ginseng growing area, on the campaign committee.
According to Nguyen Thi Kieu Tien, from a household trading ginseng in Tra Linh commune in Nam Tra My district, the presence of Quang Nam individuals in the association will help customers better understand Ngoc Linh ginseng, cultivation, and the method differentiating fake and real ginseng in the market.
Deputy chair of Nam Tra My district Tran Van Man said he supports the idea of establishing a ginseng association, but it must be implemented in a methodical way.
Twenty-two enterprises have invested in growing Ngoc Linh ginseng in Nam Tra My alone.
Cong Sang