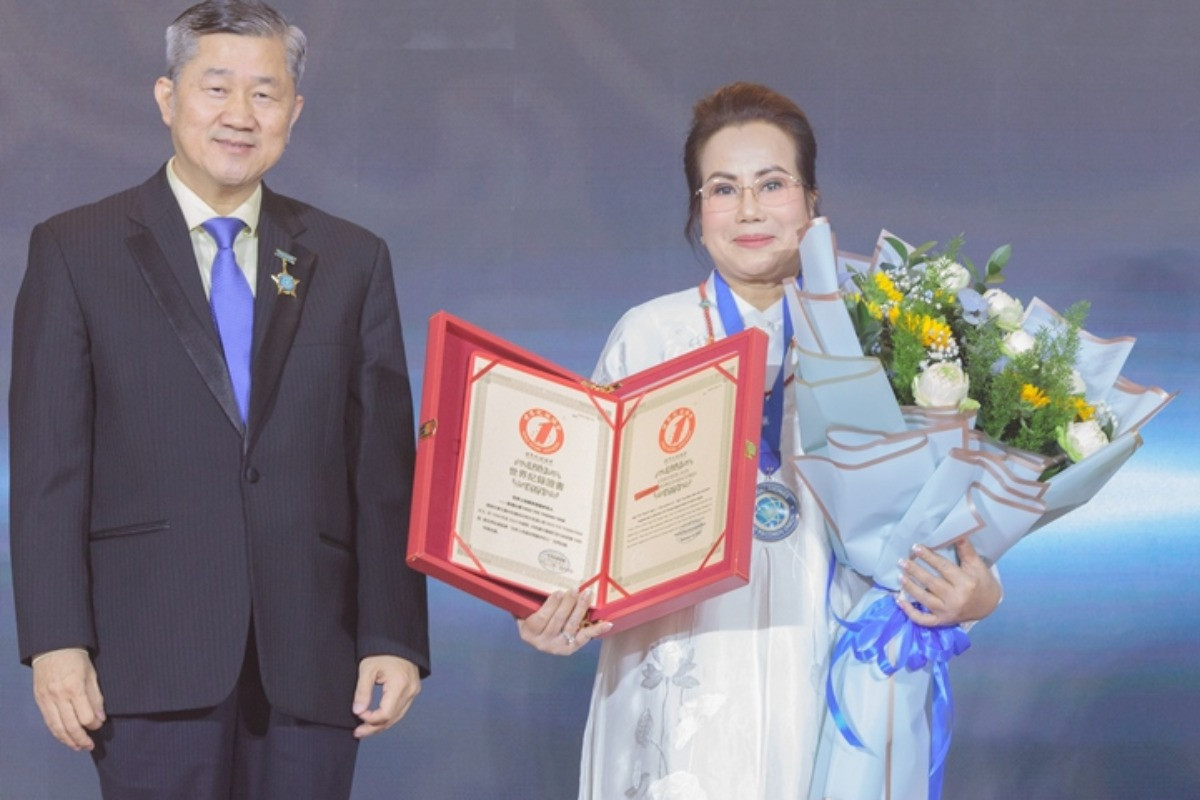 On May 28, she received the world record awarded by the World Records Union for her collection. Tam told VietNamNet that she had a lot of love for tea and teapots since she had lived in Taiwan (China). For many years, she has been interested in searching for genuine Yixing teapots.
After more than 30 years, she owns more than 1,000 sets of teapots with the name "Tam Tra Dieu Bao", which is highly appreciated by experts in the field.
In April 2022, the Vietnam Records Organization (VietKings) set a record for Tam's "Tam Tra Dieu Bao" collection and in October 2022, she also received an Asian record for her teapots.
Her love for tea and teapots is presented in the books "Tra Duyen" and "Tam Tra Dieu Bao", designed and printed by her daughter.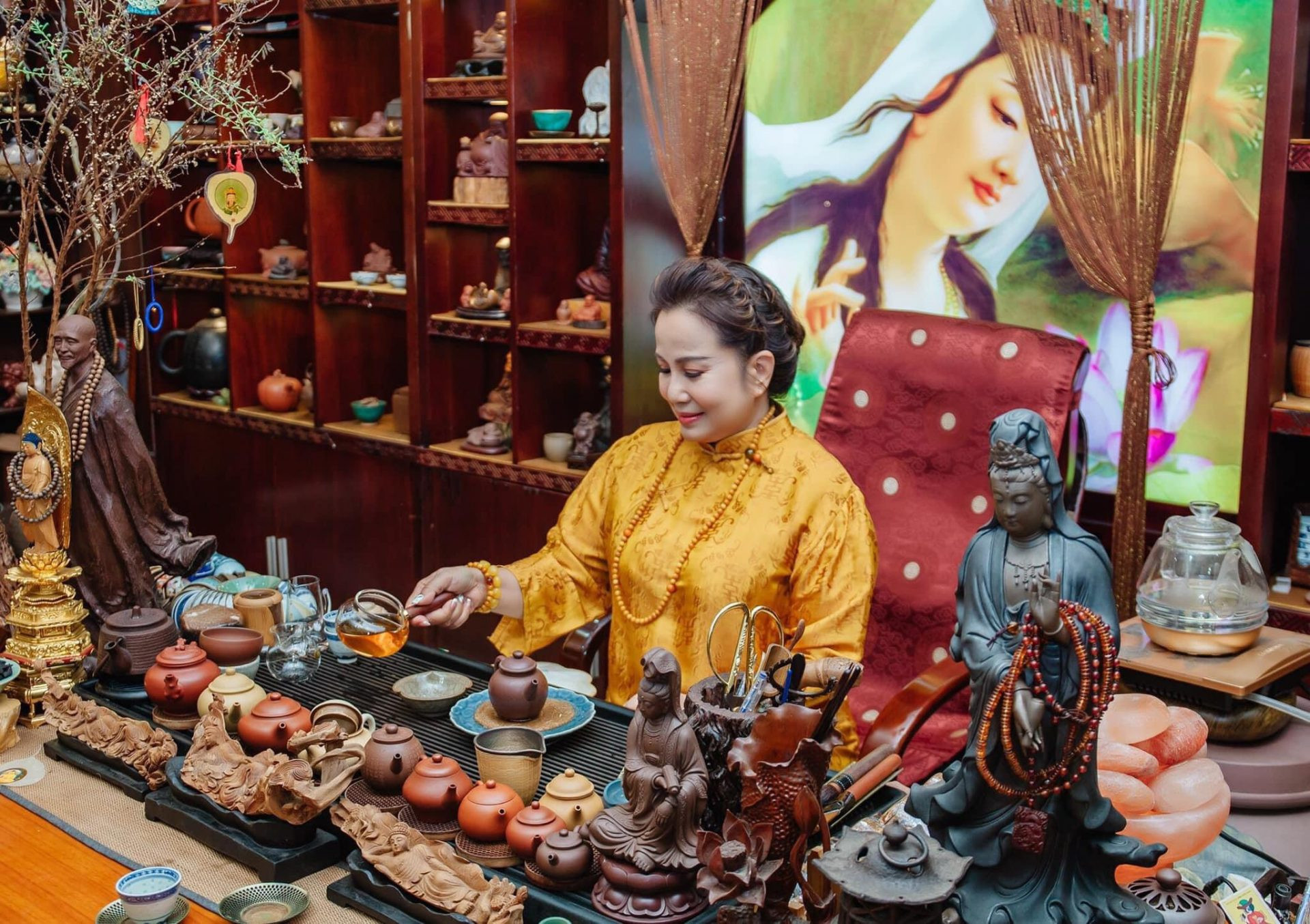 The collection features exceptionally beautiful and rich designs, unique colors and patterns, and is made from several clay types of the Yixing region.
The teapots carefully selected by Tam were crafted by the brilliant hands of famous artisans from Yixing craft village of Jiangsu province, China, stretching from the Qing Dynasty to the current day. The collection is not only huge in size, but it also has outstanding artistic value.
Tam is passionate about collecting teapots and cups. She has started researching and collecting teapots since 1993 while she was living and working in Taiwan (China).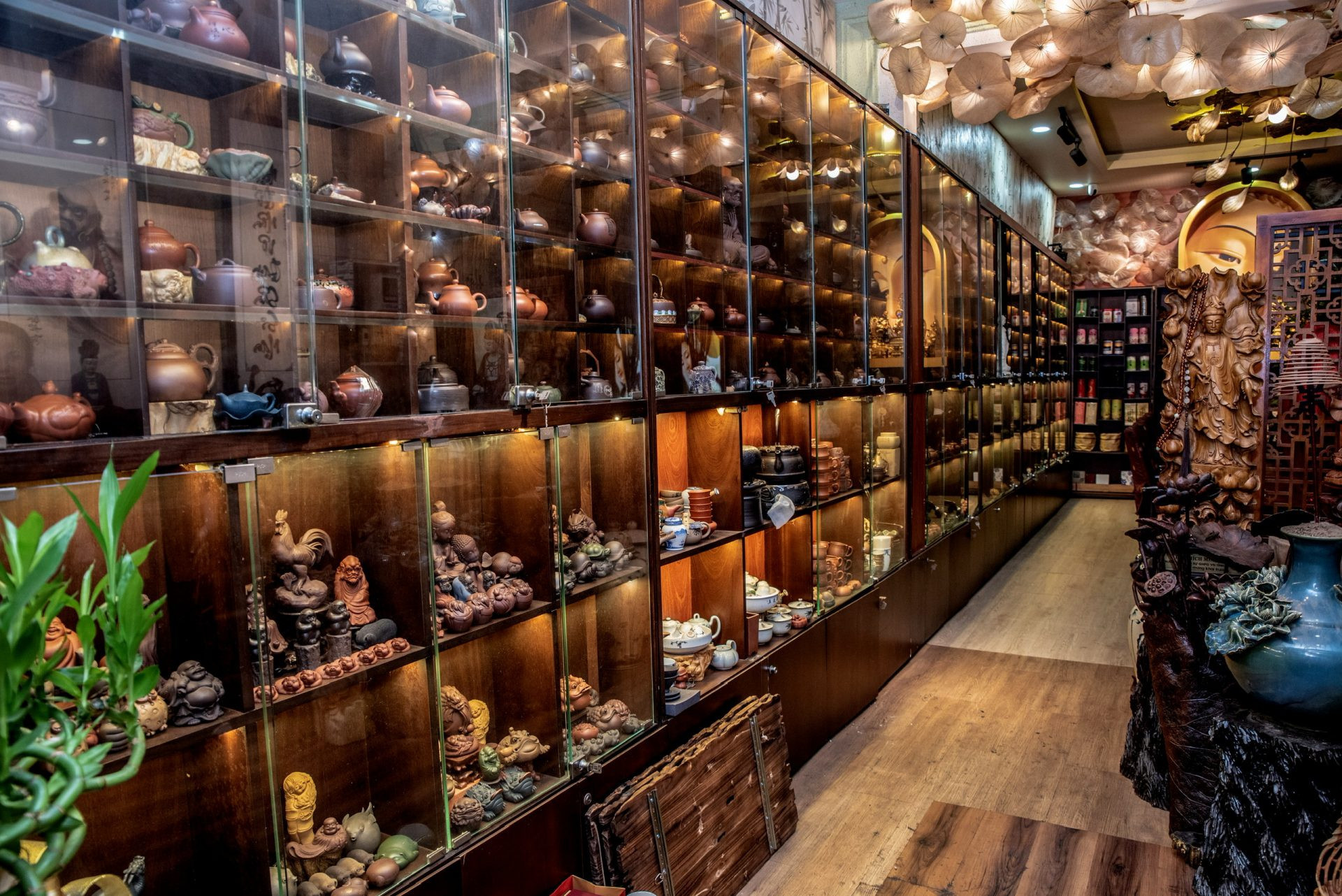 At first, she only considered her teapots as a close friend in life. Impressed by her efforts, some of her friends later advised the tea master to showcase these products to the public. Her efforts were paid off when the Asia Book of Records (ABR) recognized the collection 'Tam Tra Dieu Bao' in October 2022.
"Vietnamese tea is not inferior to that of China, Japan or Taiwan (China), but the export value is not really commensurate with the quality that Vietnamese tea brings. I do hope that one day, the value of Vietnamese tea as well as tea related products will be raised to a new level," said Tam.
Tea master Tam also collects many kinds of tea from around the world.
Luu Dinh Long