Many households in the Southwestern region often use coconut shells as teapot holders. Taking advantage of this, Dang Dong Diem transforms the shells into worthwhile objects.
The shells are decorated with different designs such as dragons, lotuses and the four seasons.
Diem said that in 1983, he came to a handicraft workshop of a local artisan whose sculpture really impressed him. Diem then asked him to follow a course there.
After finishing the course, he focused on practising on dry coconut shells.
Initially, he barely sold anything. Then he sent them to some outlets in HCM City for promotion, which helped to boost the sale.
It is quite time-consuming to finish a product. Firstly, he has to select a coconut which is big and old enough. He is also very careful in separating the shell from the core to ensure no cracks and then dry it.
He uses knives to carve the shell which is after that painted. He usually spends around five days on a product.
Each product is sold at between VND800,000-1.2 million, depending on size and decoration. He ever sold roughly 100 products per year and now he sells 4-5 per month on average based on customers' orders. The product is popular with Vietnamese overseas.
Diem also transforms dry coconut shells into other ornamental objects at home such as flower vases.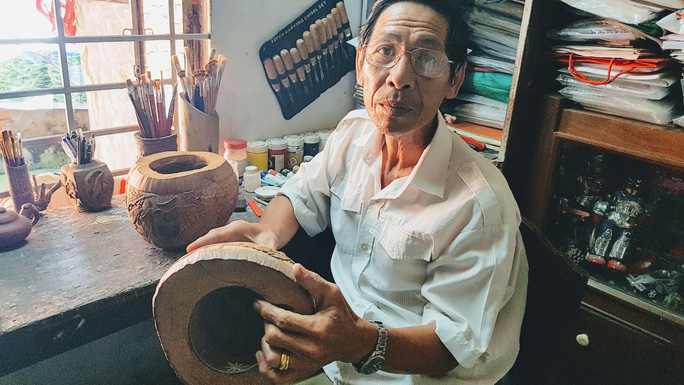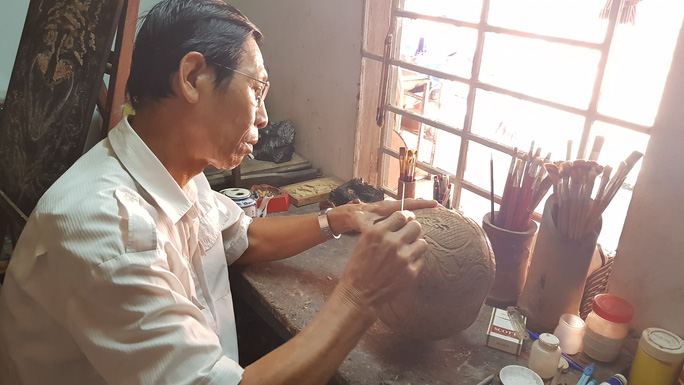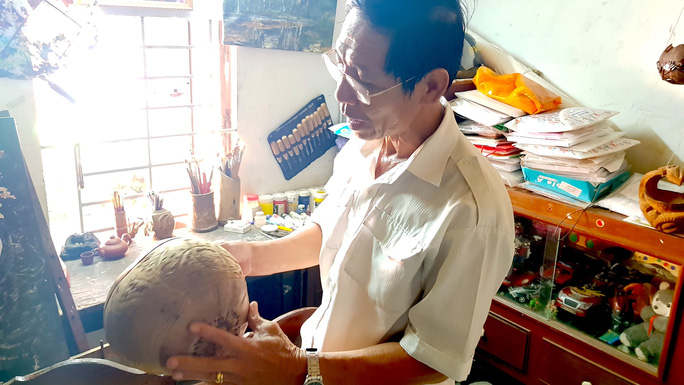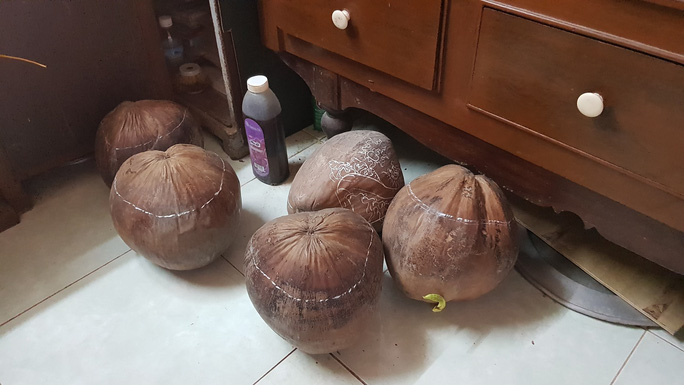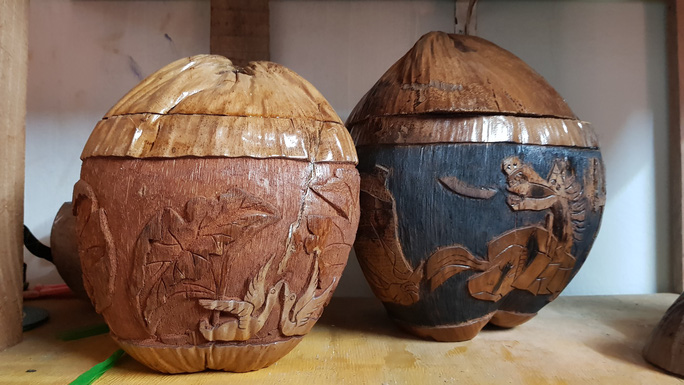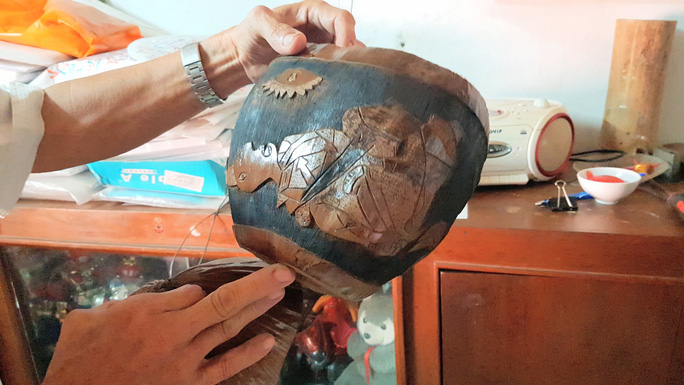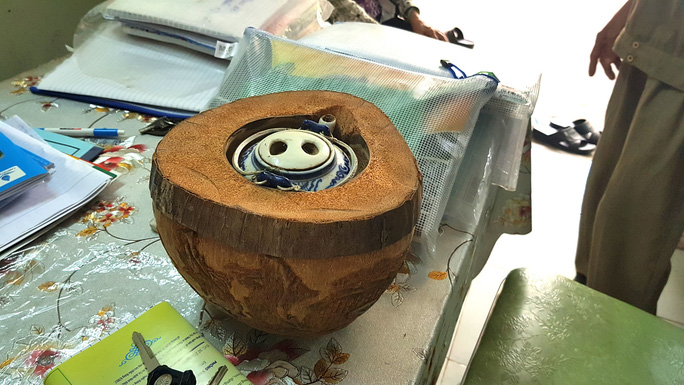 Dry coconut shells turned into teapot holders
Nguoilaodong/Dtinews