Young couple dream of introducing Vietnamese salt to the world
With their great love of traditional salt, Ho Van Vinh and Tran Thi Hong Tham want to bring rustic and traditional products of their homeland to the world.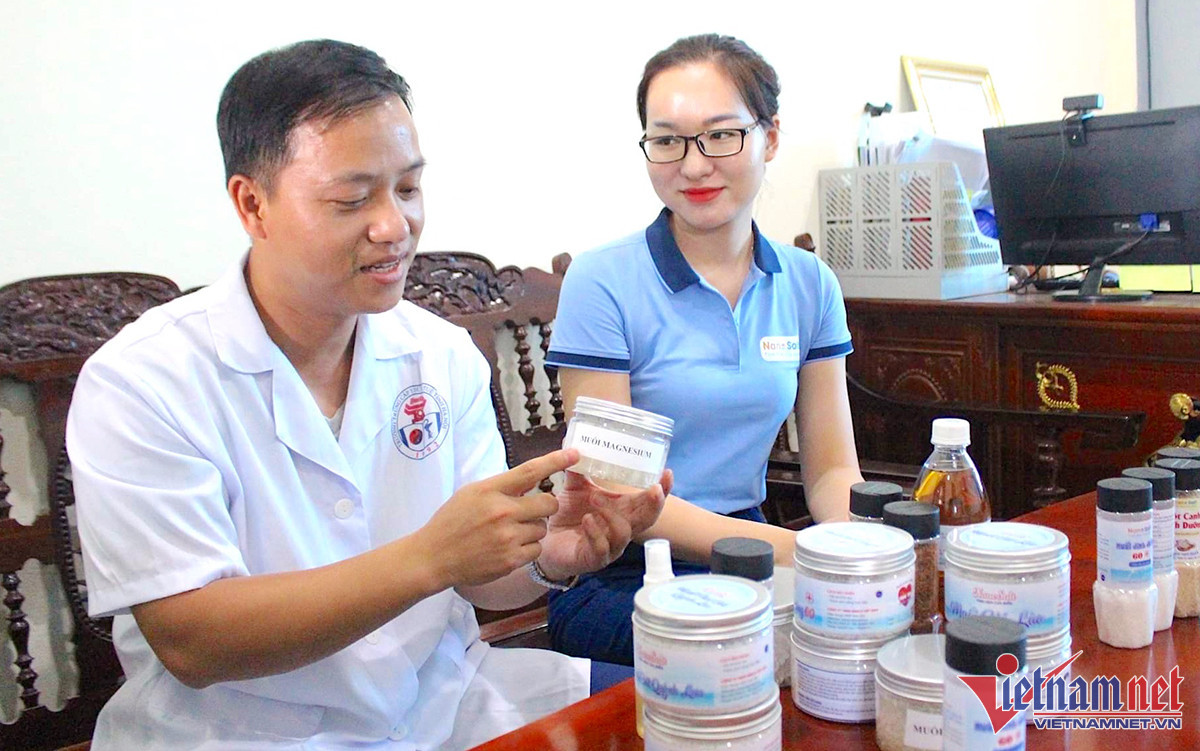 Vinh's passion for products with the salty taste of the sea has existed since his birth in 1987. He got a good job after graduating from the Hanoi University of Science and Technology, but after several years he decided to return home to start up his own business.
"Vietnamese people are eating more than enough salt every day, which is the cause of many cardiovascular diseases, high blood pressure, and strokes. Salt workers have to work very hard under the heat, while salt prices are unstable. Sometimes salt is full in stock as it is unsold," Vinh said.
In 2017, Vinh began researching and manufacturing a production chain that processes different kinds of nutritious salt with low content of natrium and higher natural minerals, which helps improve the value of salt and the life of salt workers. And he succeeded.
In 2021, he set up a business and a salt production workshop covering an area of 1,000 sq m, making four major categories of products, including salt for food, salt as herbal material, health salt, and salt as gifts, which comprise 10 different products.
Vinh said he would never ever forget the difficulties when he returned to his hometown and started his business. The difficulties were the research of minerals and metabolic mechanisms in the human body, infrastructure development, capital sources, and workforce.
However, he overcame all of his problems.
The major material Vinh used in production was the so-called 'nuoc mat muoi' (salt crystallizes after stocking, a part then melts out) and mixes with grains of sea salt.
"The substance leaking from salt was considered a waste and farmers threw it away after making salt. However, we now collect it at VND1,500 per kilogram, helping improve farmers' income," he said.
Tran Thi Hong Tham, a graduate of Foreign Trade University, is Vinh's wife, but also his partner. With her support in marketing and market development, salt products now sell in Vinh, Hanoi, Da Nang and An Giang, while they hope to export salt products in the next few years.
Vinh and Tham employ eight workers with an average income of VND7-10 million a month. The total revenue in H1 was VND400 million.
Ha Nguyen