Young driver offers thousands of free rides for poor patients
Dang Xuan Hieu, 24, has for four years given free trips to thousands of poor patients in Ha Giang Province.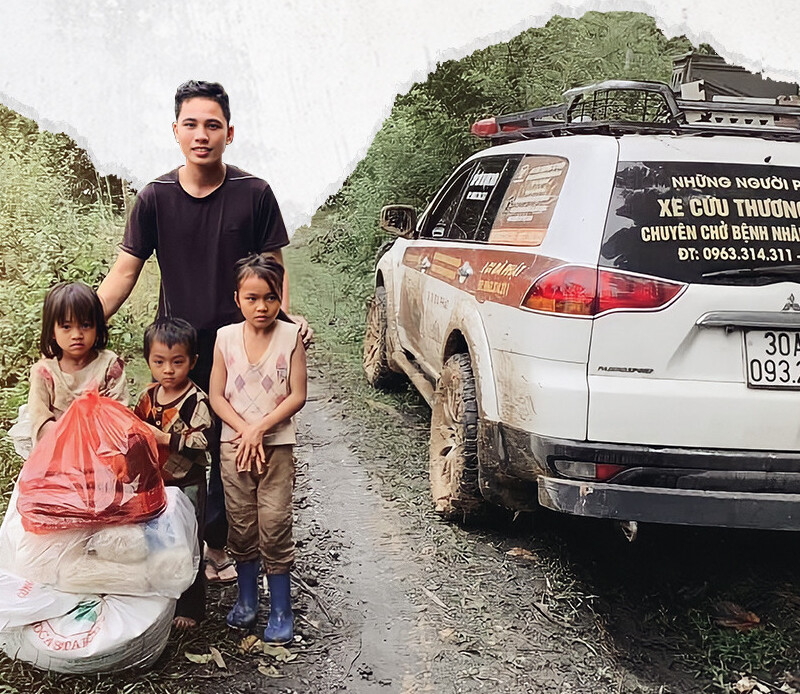 Poor people in Ha Giang and neighboring areas are familiar with a young man with a cute face driving an ambulance everywhere, carrying critically-ill patients to hospitals.
Every day, Hieu is available at Vo Vi temple in Tan Thanh commune of Bac Quang district, receiving information from hospitals and setting off immediately if necessary.
His working day usually finishes at midnight, or sometimes at 1-2 am, or whenever he is informed that there are critically ill patients.
"When I was small, I liked to play around, so I decided to drop out when I was in sixth grade. I was sent to a pagoda where my mother was also a Buddhist," he said.
"In 2014-2015, I participated in donation campaigns when I delivered clothes to poor people in Bac Quang district of Ha Giang. When I saw the poor people becoming happy when receiving the clothes given to them, I thought I would do something to help them improve their lives," Hieu said.
In 2018, with the support of monks, a system of ambulances was set up. He was summoned and told to drive an ambulance. He agreed without any hesitation.
He said he could not remember how many trips he implemented during the last four years and how many times he, together with medical workers, struggled to regain lives for people.
Hieu said he knows every road and every corner he has to go. He can set off very fast and does not let people wait for him for a long time.
Hieu is happy transporting a patient to a hospital in time so that the patient can recover. Every time a life is rescued is a time when Hieu finds life is significant.
Sometimes Hieu has to overcome tough roads to carry the dead to their home. "One day, I had to carry a mother and a kid to their home. But the ambulance could not climb to the home. The relatives and neighbors had to carry the mother and the kids in their arms," he recalled.
"I was obsessed by the image of two children running after the dead body of their mother and crying. I believe that everything will go away, but only humanity will exist forever," he said.
Xuan Thanh