Air monitoring stations will give warnings, and what is next?

Air monitoring stations that warn people about air pollution can be useful, but this is not a radical solution to have a safe living environment.
According to the HCMC Department of Natural Resources, there are 30 semi-automatic air pollution monitoring stations in the city. As officers have to take samples manually, it is impossible to warn about air pollution in a timely way.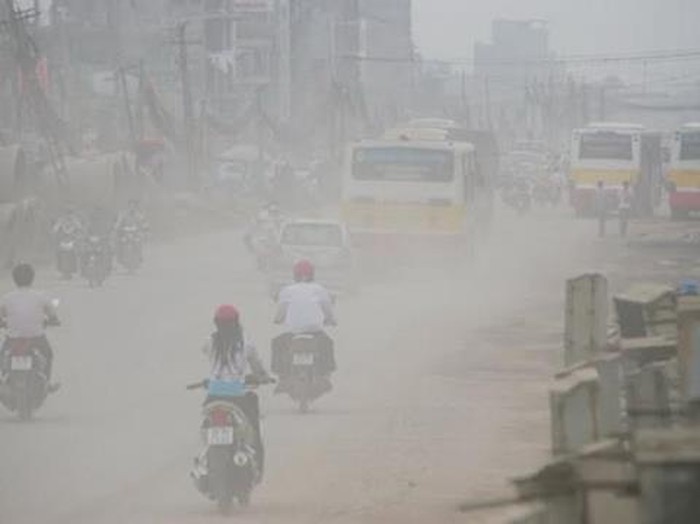 The agency has urged the municipal authorities to install automatic monitoring stations. Since the city's budget is limited, the investment plan has been delayed.

Phung Chi Sy from VACNE (the Vietnam Association for Conservation of Nature and Environment) said monitoring the environment must be done regularly. It is necessary to install automatic monitoring stations to give timely warnings about air pollution in the city.

If the concentrations of pollutants (NO2, SO2, CO, suspended dust, PM10 and PM2.5) increase suddenly, the monitoring will give warnings so that people can protect themselves by wearing protective masks and not go out.

Air monitoring stations that warn people about air pollution can be useful, but this is not a radical solution to have a safe living environment.
HCMC began installing automatic monitoring stations many years ago. However, the quality and efficiency of the stations remains questionable.

HCM City installed 19 automatic monitoring stations. However, the stations broke down two years later because officers lacked experience and could not master the technology.

And now the city is planning to install monitoring stations again with the estimated cost of hundreds of billion of dong.

An analyst doubts the new investment plan, saying that if no comprehensive solution is applied, the investment plan will bring no effect, which means that the stations will break down again after several years of use.

He cited a report as saying that HCM City plans to install over 20 automatic monitoring stations more in the city from now to 2030. However, it is still unclear what else the local authorities will do.

"Monitoring stations will give warnings. And what is next?" he said, stressing that the final goal is ensuring fresh air for people.

Sy from VACNE also said that measures should be taken at the same time to settle pollution, including warnings, precautions and remedies. Installing monitoring stations is just the initial step which makes people aware of the risks and measures to protect themselves, or evacuate from endangered areas.

More importantly, Sy said, it is necessary to apply long-term radical solutions to prevent the creation of pollutants. The city authorities must say 'no' to projects utilizing outdated polluting technologies. They also need to prevent and punish factories which discharge untreated waste into the environment.
Thien Nhien

Nguyen Duc Chung, chairman of Hanoi City's government, on behalf of the municipal leaders, has pledged to learn from past mistakes in handling the water contamination incident involving the Da River.  

Prime Minister Nguyen Xuan Phuc has asked the leaders of Hanoi to apply radical solutions to handle air pollution.