Aircraft tyre damage reported at Tan Son Nhat Airport

An increasing number of Vietnam Airlines planes have been found to have tyres damaged after landing at Tan Son Nhat Airport.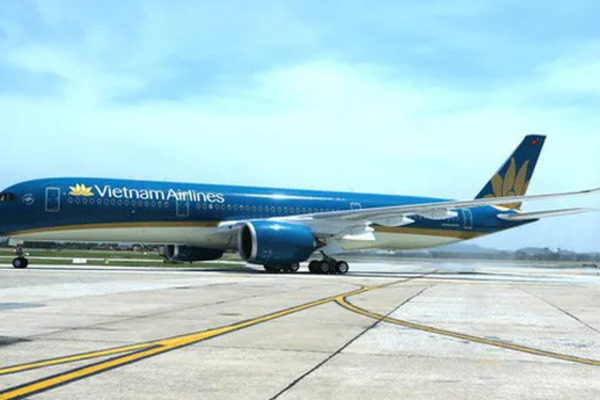 An increasing number of Vietnam Airlines planes have been found to have tyres damaged
On October 8, a Vietnam Airlines flight from Japan to HCM City landed at Tan Son Nhat Airport. After landing, the technician found out that there is a 1.3cm-deep cut on the tyre. They checked the runway immediately but didn't find anything strange.
On October 5, another Vietnam Airlines plane from Australia to HCM City had three nails in its tyre. The authorities and airport managers also didn't find anything on the runway. In September, the Vietnam Airlines plane from China to HCM City had its tyre replaced because of a cut.
Other tyre problems have also been reported at Noi Bai Airport in Hanoi.
Statistics from Vietnam Airlines Engineering Company Limited showed that Vietnam Airlines had 54 tyre problems at Tan Son Nhat Airport in September. In most cases, the tyres suffered from various cuts.
According to Vietnam Airlines, cuts on aircraft tyres are common in Vietnam and other countries. The situation has actually got much better compared to three years ago. Vietnam Airlines is using tyres from three manufacturers including Goodyear, Bridgestone, and Michelin.
There are many causes for tyre problems including foreign objects on the runways. In some case, the tyres were already damaged on take-off runways. All parties must work together to improve the situation. Tyre damage will be reported to the airport managers and the Civil Aviation Administration of Vietnam if nothing is improved. Dtinews

Vietnam Airlines has officially launched in-flight wifi service on some of its flights using Airbus A350 aircraft from October 1.

The national flag carrier Vietnam Airlines has announced that it will launch direct air routes linking Ho Chi Minh City with Indonesia's Bali and Thailand's Phuket on October 27.

Both Vietnam Airlines and Vietjet have had to change their policy on air tickets for the 2020 Tet season because of the presence of Bamboo Airways, a 'rookie' in the aviation market.