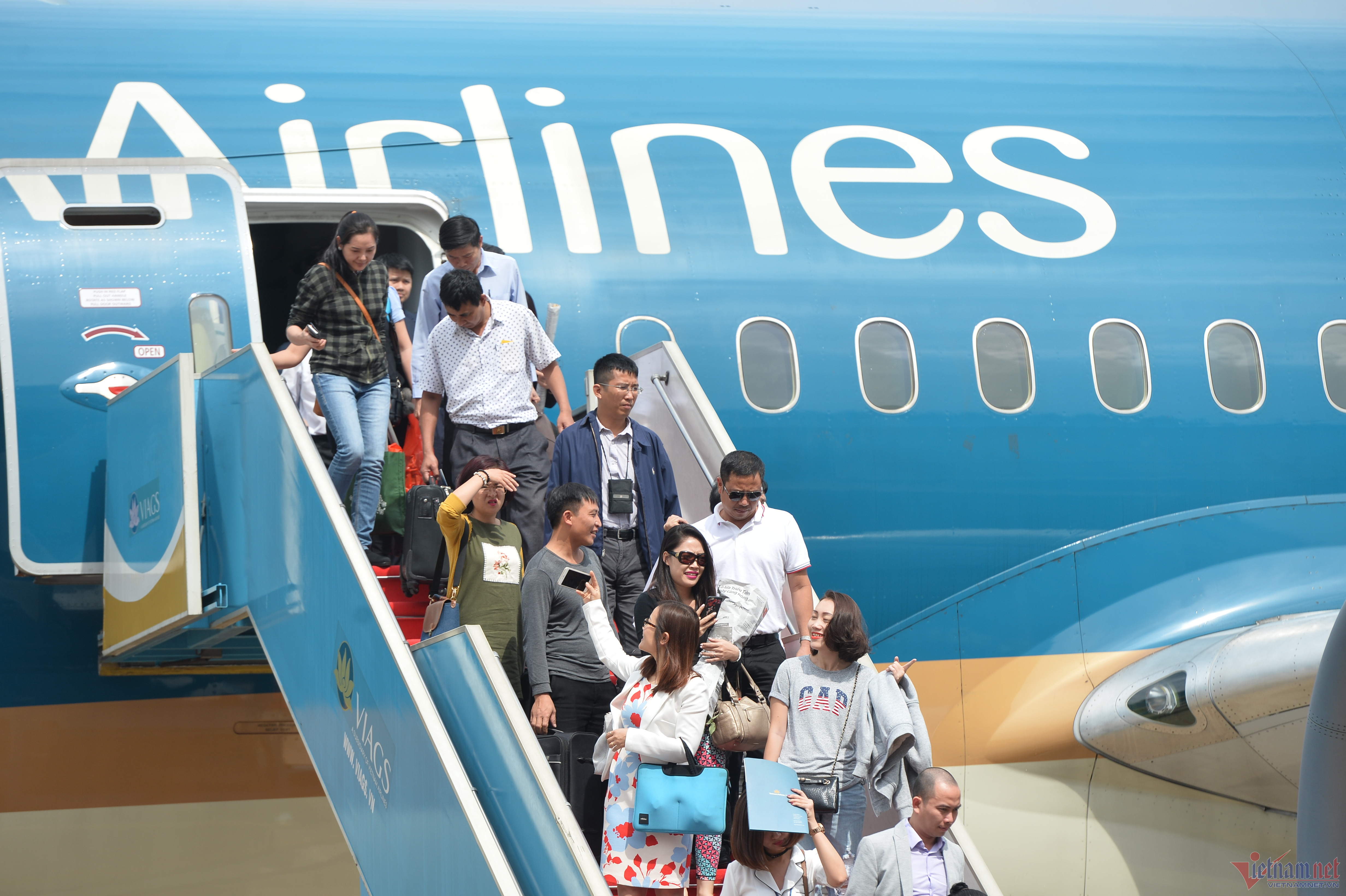 The airfares to tourism sites with departure in June remain reasonable and the supply is plentiful, as students are still busy with entrance exams to high schools and universities. However, airfares in June are still 20 percent higher than in May, which was considered the low season, when people had just experienced the April holiday.
The airfares will increase sharply in July.
Passengers will have to pay VND3.26 million for Hanoi-Nha Trang return ticket with departure in mid-June if they want to fly with Vietnam Airlines, and VND3.5 million if they want to fly with Vietjet Air. Meanwhile, on weekends, air tickets will be over VND4 million.
The airfares on Hanoi-Da Nang routes are between VND2-2.3 million in June, and VND3 million in July.
As for the Hanoi-Quy Nhon route, the tickets will be VND2.9-3.45 million depending on air carriers. However, the figure will be about VND4 million in July.
However, Phu Quoc Island has entered the rainy season, so the tickets for flights there are just VND2 million if flying on VietJet from Hanoi, and VND3.38 million if flying on Vietnam Airlines. If passengers book tickets in July, airfares will be VND4 million on weekends.
In order to satisfy high demand this summer, from June 1 to August 15, the Vietnam Airlines Group (including Vietnam Airlines, Pacific Airlines and VASCO) will provide 7.3 million seats in its entire domestic and international network.
In the highest rush period, air carriers will provide nearly 500 flights a day, which means a 30 percent increase compared with ordinary days.
The busiest air routes connect with famous tourist sites, including Hanoi/HCM City -Da Nang, Con Dao, Hue, Quy Nhon, Nha Trang, Da Lat, and Phu Quoc.
Regarding international air routes, the destination points with highest numbers of flights are Japan, South Korea and Thailand.
Vietnam Airlines Group has reported that the number of booked seats is increasing very rapidly. Some flights in the peak summer season have seen the number of seats half occupied. Air carriers are applying a flexible airfare policy with a wide variety of prices, satisfying the passengers' diverse demands.
According to the Civil Aviation Authority of Vietnam, airports throughout the country served 9 million passengers, up 3.2 percent over April.
Vietnam's airlines carried 4.46 million passengers, up 3.3 percent (1.2 million foreign and 3.26 domestic travelers). In the first five months of the year, they carried 22.4 million passengers.
Ngoc Ha