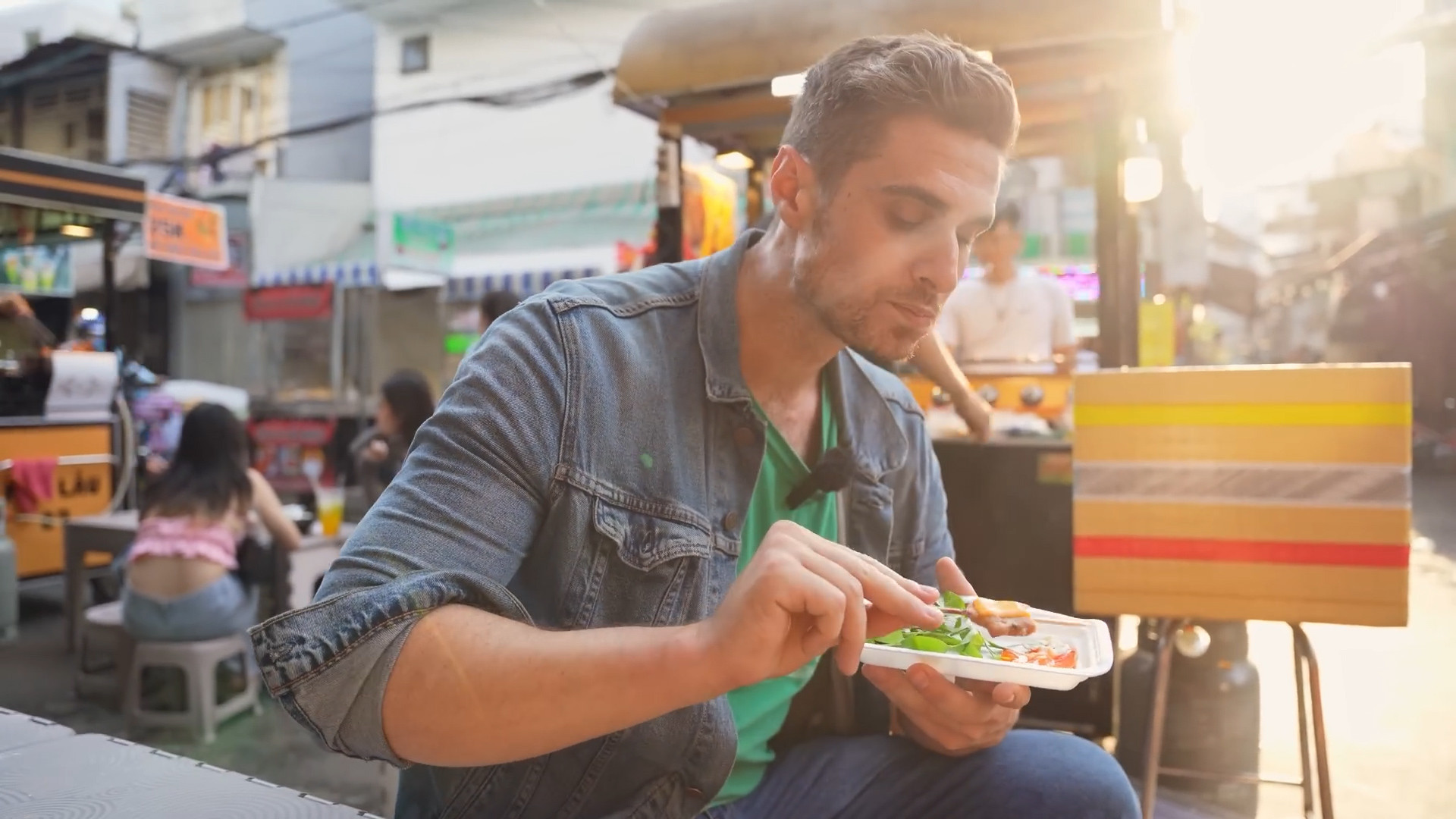 The video quickly attracted tens of thousands of views and hundreds of comments from international visitors, who expressed their surprise and desire to go to this "cheap food paradise" in Vietnam.
Dustin Cheverier came to Vietnam to work as a medical volunteer in 2014 and has lived in Vietnam ever since.
The southern California native has been no stranger to Vietnamese audiences through many TV shows, magazine covers or fashion shows in Vietnam. He started a YouTube channel called "Vietnam Meets Dustin" with nearly 300 videos about Vietnamese tourism, food and people. The channel has had more than 700,000 subscribers.
Ho Thi Ky market in District 10 is not only known as the largest flower market, but also an attractive culinary space in HCM City.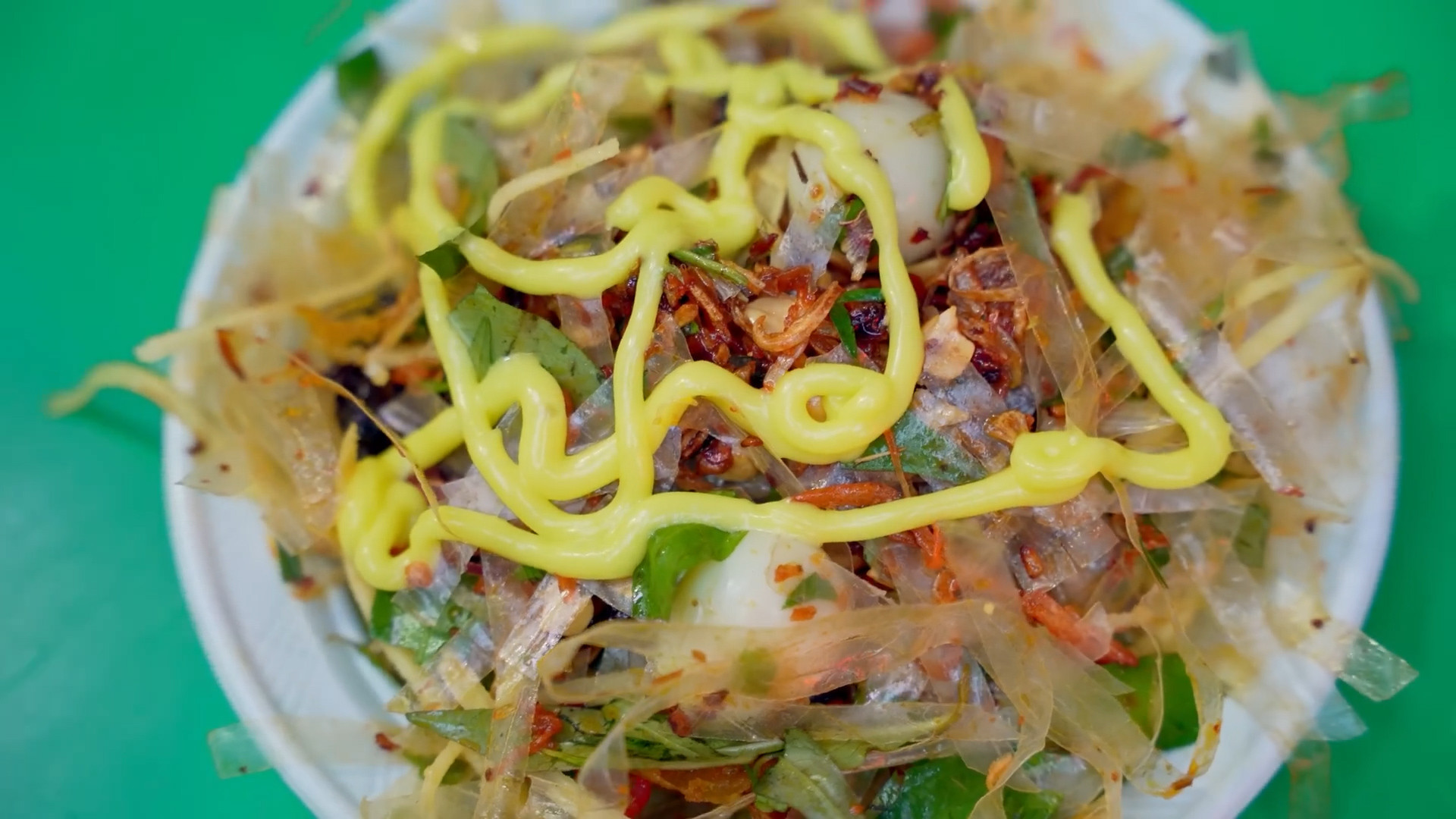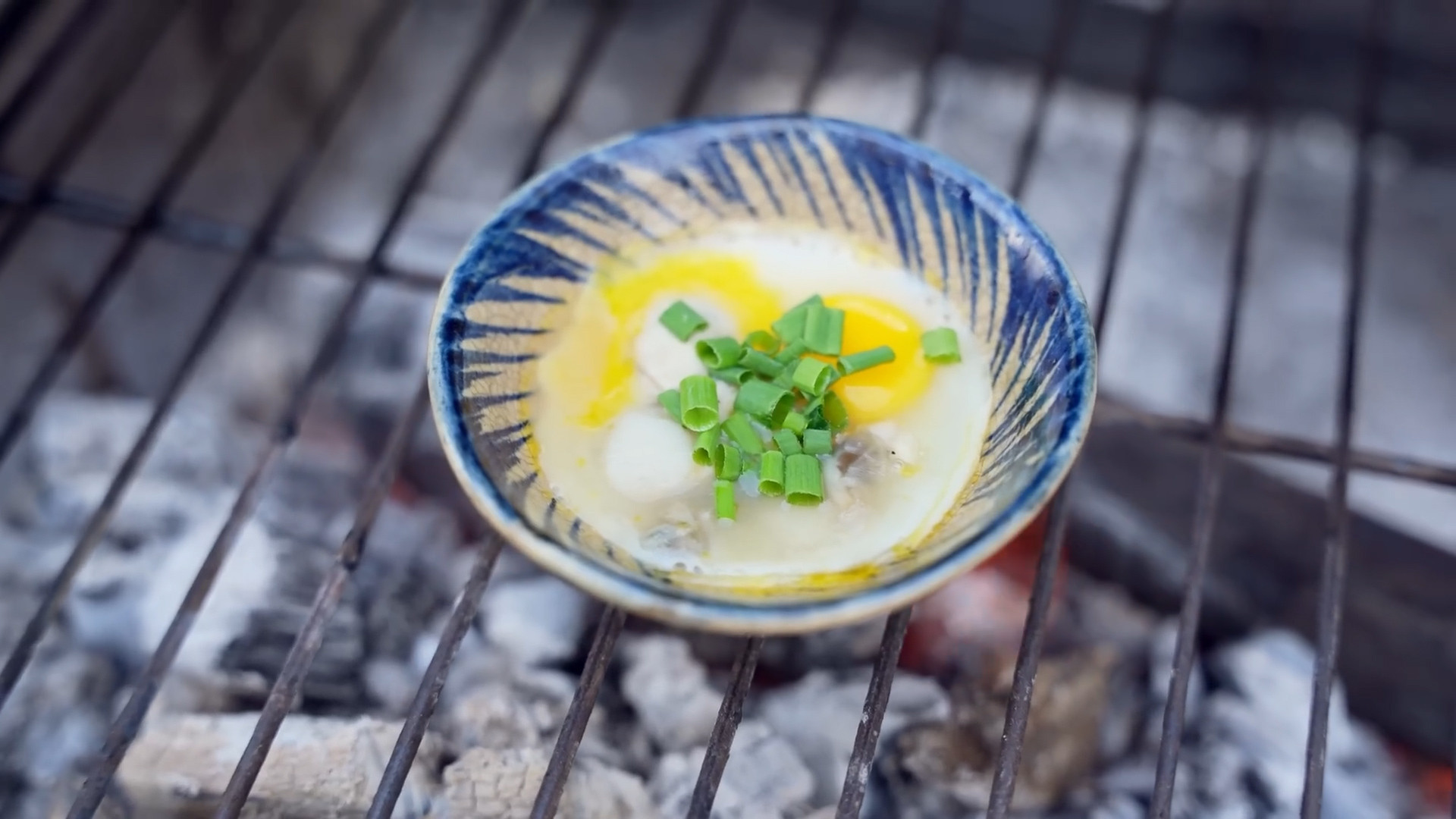 The first dish Dustin introduced in his videos was grilled meat skewers with cheese. The meat is pureed and mixed with spices before being grilled. The owner serves it with herbs and chili sauce.
The second dish he found was a cup of grilled eggs. Grilled egg bowl is a popular sidewalk snack in central and southern provinces of Vietnam. This egg dish is contained in beautiful small porcelain cups. Each cup contains quail eggs, butter, sausage, fried onions, green onions, shrimp or a combination of shrimp, squid. It is grilled to where it is sold, so when it comes to diners, it is still very hot.
Dustin also bought a cool glass of sugarcane juice. He said that when coming to Vietnam, tourists should not ignore sugarcane juice, as it is very delicious and addictive. At Ho Thi Ky market, visitors can easily find drinks priced from 15,000 - 20,000 VND such as smoothies, peach tea, fruit juice.
As dusk fell, Ho Thi Ky market had more vendors. Dustin then went to search for his favorite food - rice paper salad. He was surprised when a portion cost 30,000 VND, while he usually gets it for 10,000 - 15,000 VND. "There could be more side dishes here. It's a little over the $1 mark, but I'm craving it," Dustin said.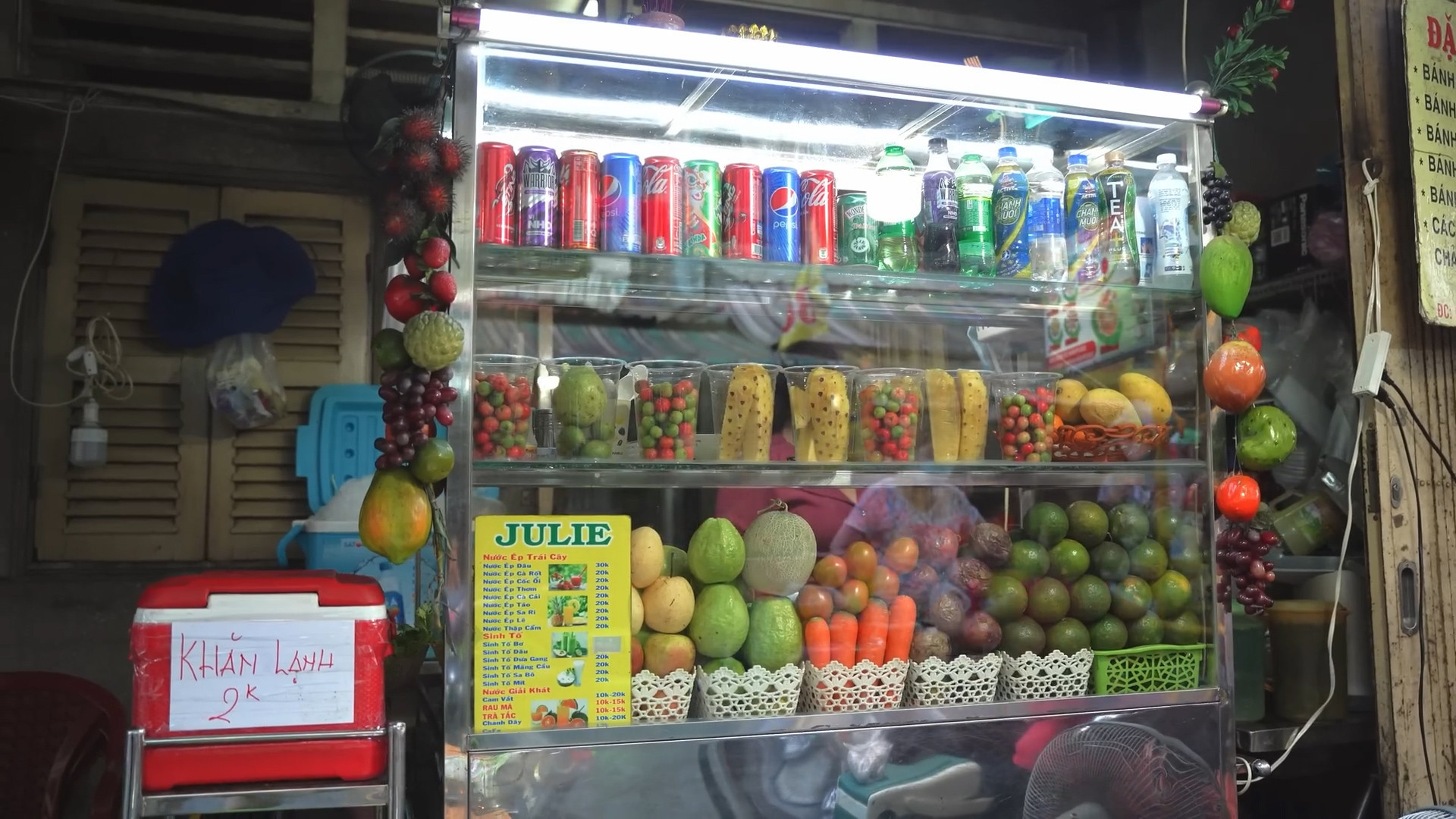 It includes the main ingredients of rice paper, quail eggs and dried meat. Dustin added sauce and chili. "Delicious! The rice paper here is a bit fattier than usual, maybe they use more butter. There is also beef jerky here.".
The fourth snack, Dustin suggested, was spring rolls, priced at 8,000 VND/piece. Dustin chose pork and shrimp roll - a rice paper roll with lettuce, herbs, chives, shredded vegetables, shrimp, and meat. Diners dip it with tamarind sauce or dipping sauce made from fish sauce. "This dish is simple but delicious and healthy. There is also a bit of vermicelli inside," he said.
When he was quite full, Dustin began to crave sweets, and immediately thought of baked bananas. Recently, grilled sticky rice was one of nine names mentioned by CNN on the list of "The World's Best Desserts".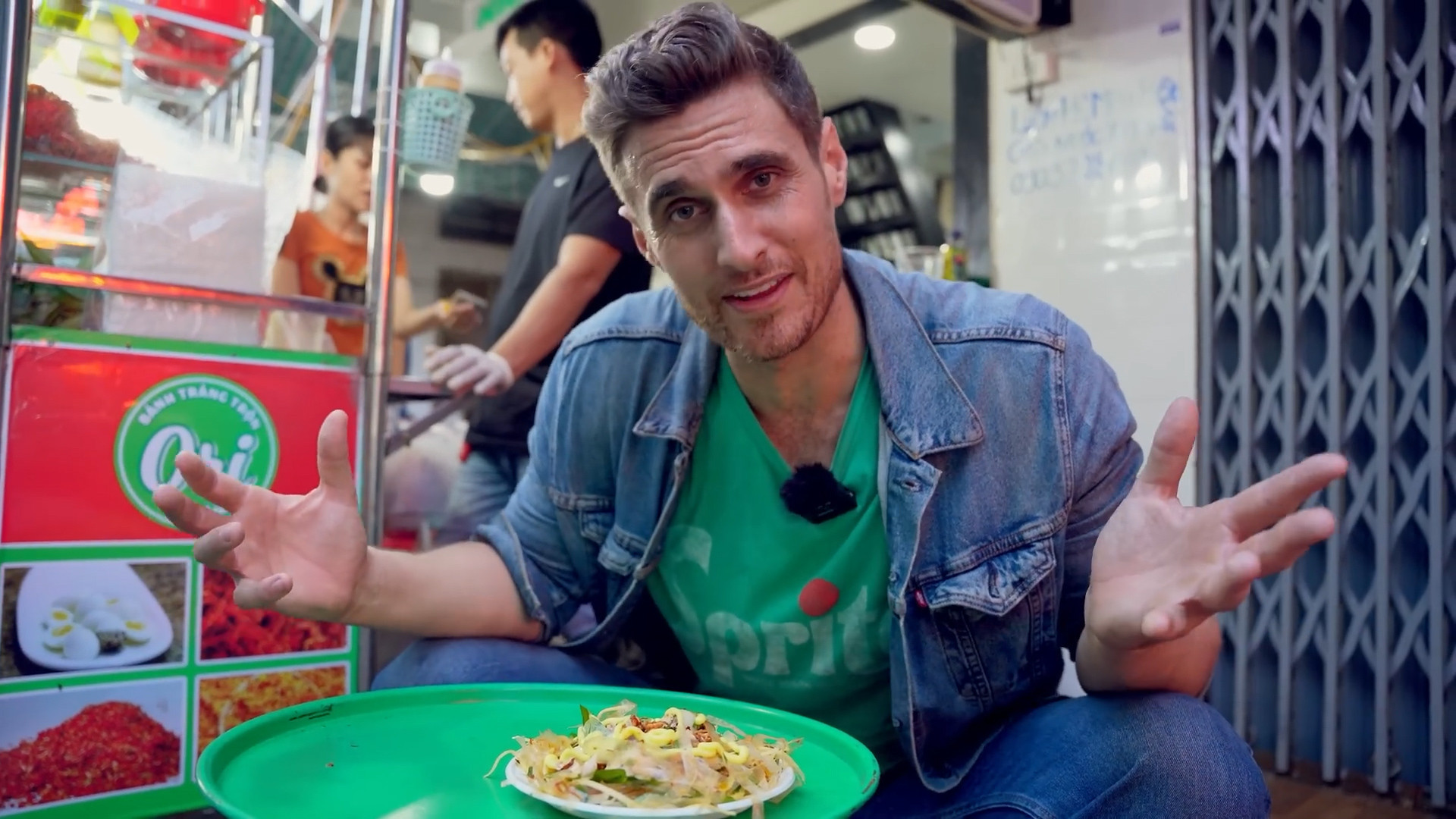 Grilled Banana Wrapped in Sticky Rice today can be found in many provinces and cities across the country. Peeled Siamese bananas are washed in diluted salt water and then marinated with 2-3 tablespoons of sugar and 1/4 teaspoon of salt for 30 minutes. Sticky rice is mixed with coconut milk after the food is cooked, spread out thinly, with bananas on top, and rolled and wrapped in banana leaves then baked. When the banana leaves are scorched, the sticky rice skin is crispy and golden.
At Ho Thi Ky market, this dish is not difficult to find. Prices range from 15,000 - 20,000 VND. "They use Siamese bananas, a small but fat banana. Fatty, smooth coconut water, fragrant, sweet bananas. It's so wonderful," Dustin said.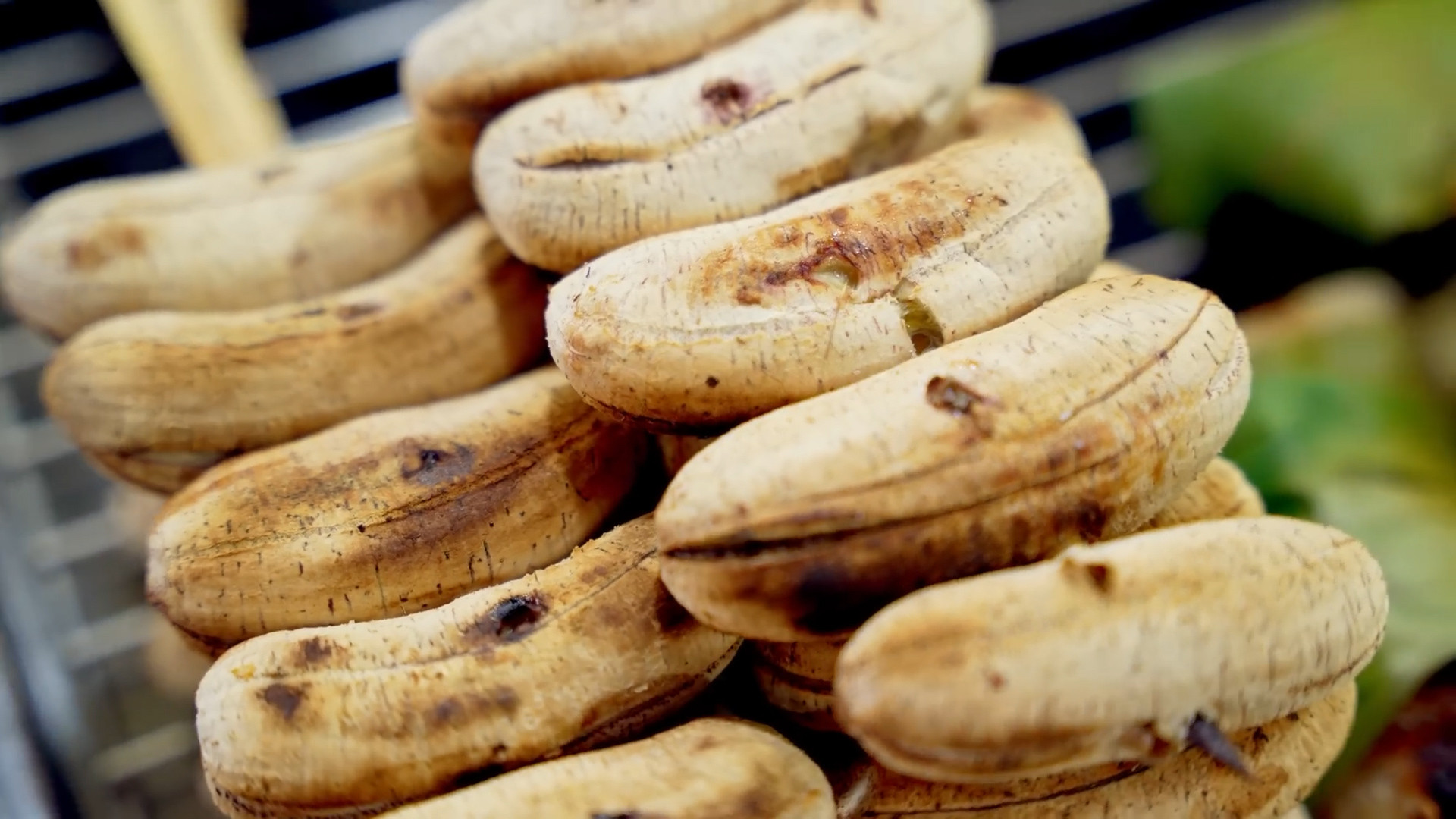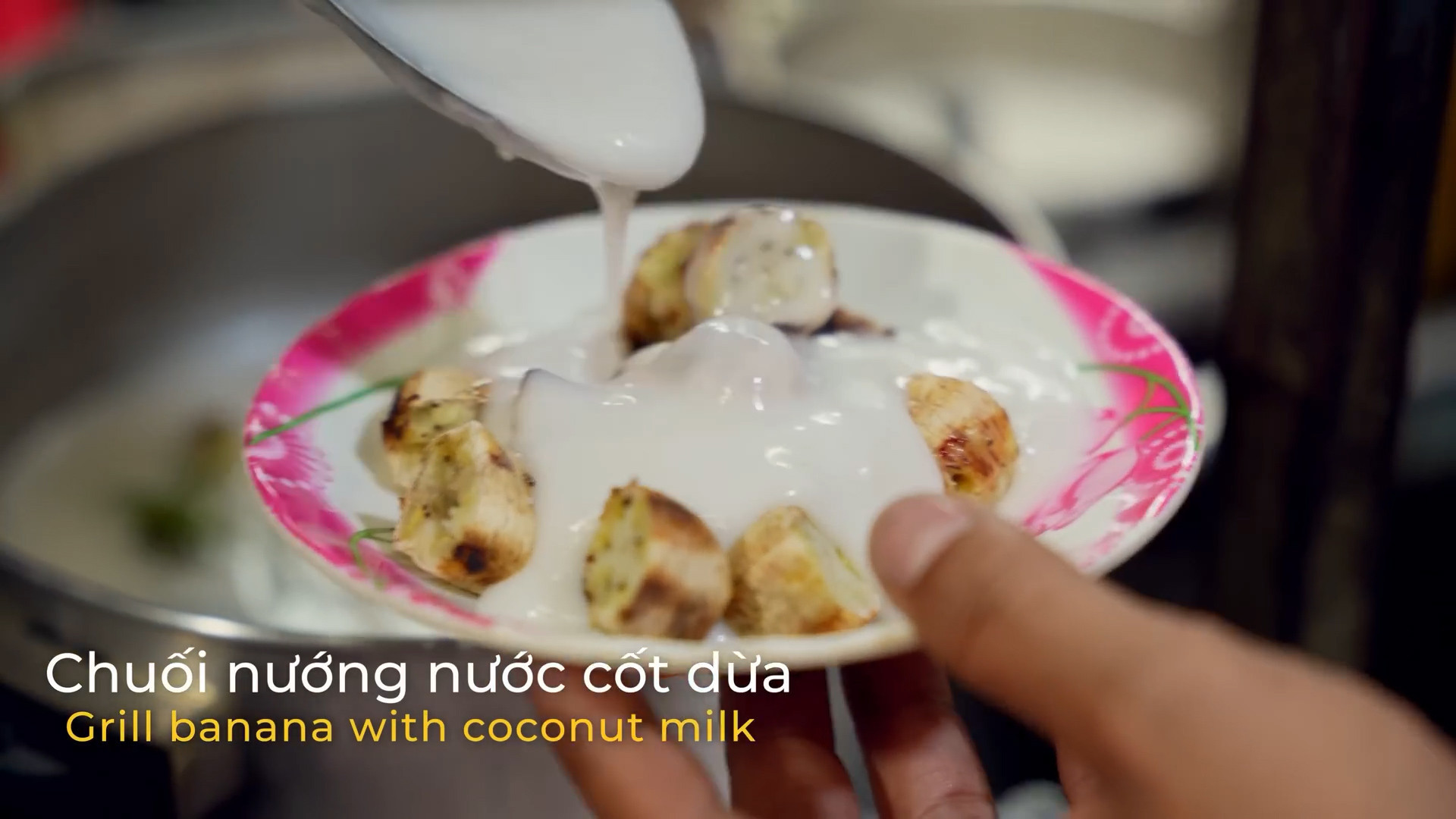 The American ended his journey of discovery with a full belly at Ho Thi Ky market with just over 100,000 VND. The dishes he introduced were cheap but delicious.
Of course, at the market there are also more "premium" dishes such as grilled lobster, grilled urchin with quail eggs, grilled beef with lemongrass...
Visitors to HCM City can add the market to their list of not to be missed places.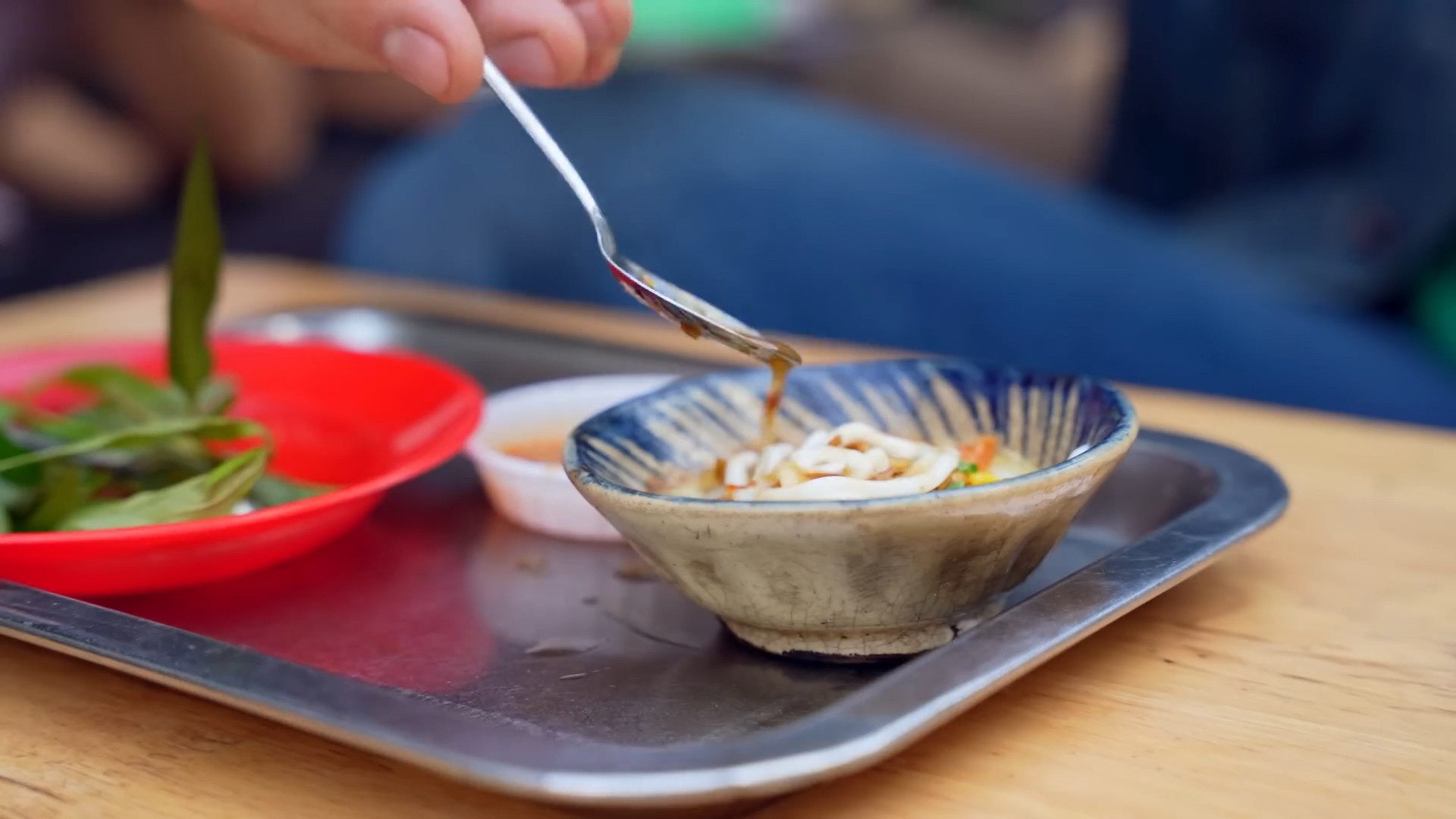 Linh Trang
Photos: Vietnam Meets Dustin