Apple changes pricing strategy for iPhone 14 in Vietnam
Instead of adjusting prices of iPhone 14 in June as it did with iPhone generations in previous years, Apple has unexpectedly lowered the selling prices of the model.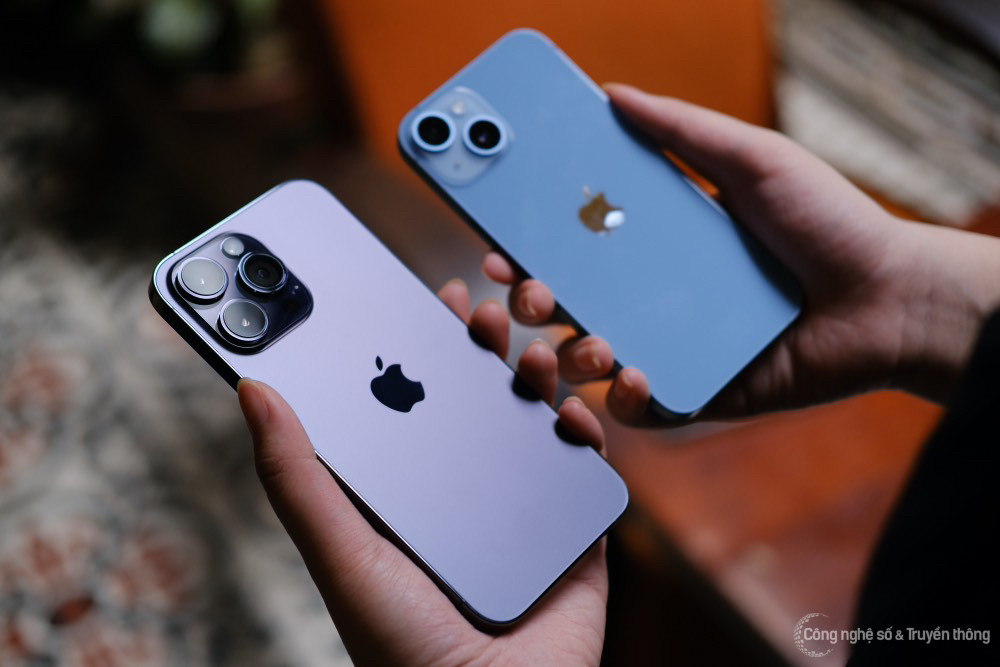 Price reductions of VND1-2 million have been quoted for some versions of iPhone 14.
iPhone 14 128GB has seen the price decrease from VND21.99 million to VND19.9 million, and iPhone 14 Plus from VND23.99 million to VND22.99 million. iPhone 14 Pro went from VND28 million to VND26.99 million.
Meanwhile, the price of iPhone 14 Pro Max has dropped from VND31 million to VND29.5 million.
The iPhone 13 is now selling at VND17.99 million instead of VND19 million.
"In general, Apple lowers selling prices in June, in the middle of a product life cycle. However, it has done different things this year. The decrease is unexpected, and unprecedented," said Nguyen Lac Huy from CellphoneS, a large retail chain.
With the new prices, the retail chain predicted that the purchasing power of the iPhone would grow by 20-50 percent. The competitive prices have put pressure on high-end Android-based products.
A retailer told VietNamNet that the price adjustment was made because of the high inventory level of iPhone 14, and lower demand. Also, the decision to cut prices may be Apple's strategy to obtain bigger market share and compete with newly released Android-based models.
The price reductions were made after Samsung marketed Galaxy S23, priced at VND22.99-44.99 million. However, with preferences, the prices may be VND3-8 million lower.
iPhone 14's prices began decreasing before Tet, but the price reductions were made by retailers.
In general, pre-Tet days are the time when the mobile phone market becomes most bustling. But things were different this year. Some retailers confirmed that the demand for electronic products, including mobile phones, has dropped since late 2022.
In the first week of 2023, some genuine iPhone 14 versions decreased sharply in prices. The prices of iPhone 14 Pro and Pro Max, the two bestselling versions, decreased by VND1-3 million compared with the end of 2022.
Some Apple Authorized Resellers (AAR) said in early January that Apple had allocated a large amount of iPhone 14 models to the Vietnamese market. The plentiful supply, plus the limited purchasing power, forced retailers to adjust selling prices.
A retailer said more purple iPhone 14s have arrived. This was the bestselling version when the iPhone hit the market.
Hai Dang