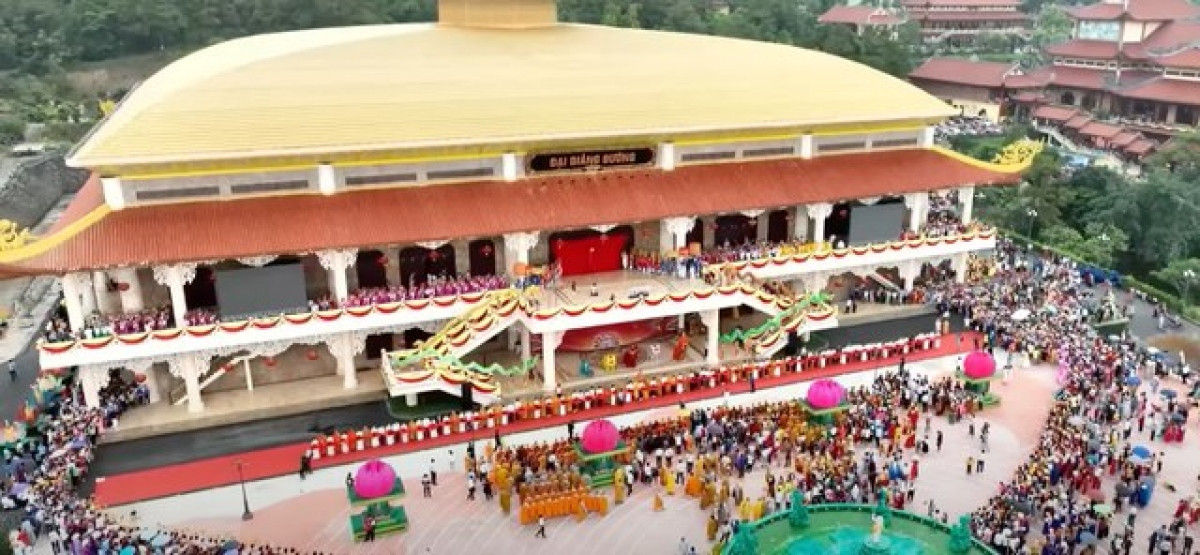 During the grand event held for the Great Buddha's Birthday 2023, the pagoda proudly unveiled the world's largest mountain lecture hall, an architectural masterpiece that is capable of accommodating a staggering 15,000 individuals.
In an official acknowledgment, the esteemed WorldKings honoured Ba Vang Pagoda with a prestigious distinction, "Where there is a 2-storey Buddha lecture hall located on the mountain, with the largest total floor area in the world."
Furthermore, the World Record Association officially recognised Ba Vang Pagoda as having the globe's largest two-storey Buddha lecture hall in the mountain.
Ba Vang Pagoda in Uong Bi of Quang Ninh province is located on a very beautiful location at an altitude of 340 metres. The front of the site is a long river, the back is leaning against the mountain, whilst the two sides are pine forests with an array of green.
The pagoda was originally built back in 1706, under the reign of King Le Du Tong. In 1993, the pagoda was rebuilt and has become one of the most attractive tourist attractions in Quang Ninh that tourists should not miss out on, along with Ha Long Bay and Co To Island.
Source: VOV