Long Quang Pagoda is a familiar place for many Tantric Buddhists. In Buddhist teachings, Tantric Buddhism belongs to the Bodhisattva vehicle (8 systems to help practitioners reach enlightenment and liberation). Tantra is the name of the method derived from the combination of two major religions, Hinduism and Mahayana Buddhism. Tantric Buddhism in Pham is "Mantra", which means true words.
Over the course of hundreds of years, many items in the temple have degraded. In 2011, Long Quang Pagoda was restored to ensure safety for Buddhists. Currently, the pagoda has an area of 7,000 m2 with a spacious and cool campus.
Long Quang Pagoda follows the Vajrayana Tantric method, so it has typical architectural and decorative features commonly found in temples in Nepal, Bhutan and Tibet. Visitors coming here will be impressed by the unique layout with many bright and fresh tones, as if they are lost in the land of South Asian countries.
The Pagoda has two sections - outside is the house of three treasures, inside is the ancestral house. From a distance, it stands out with its brilliant red - orange - white walls and patterns and graphics around the altars.
Inside the shrine grounds, the ceiling is decorated in a typical Vajrayana style. The motifs are meticulously designed, with mandala circles, an important symbol in the practice, considered to be the center of essence, the core of life.
The roof of the pagoda is also a very special highlight with the Vajrayana stupa. This is an architectural feature that makes the temple unique in Hanoi. Looking from outside Kim Giang Street, visitors can clearly see the grandeur of the stupa.
The colorful flags in Tibetan mean "wind horse", symbolizing the transformation of evil into good, misfortune into something auspicious. In addition, the flag has five colors, representing the five wisdoms of Buddha.
On weekdays, the temple is open from 6:30-11:30 am and 1:30- 5:30pm in the afternoon. On the full moon week, the temple is open from 5 am to 9 pm. Spring is also the time when many tourists visit the temple to pray for peace and admire the architecture of Hanoi.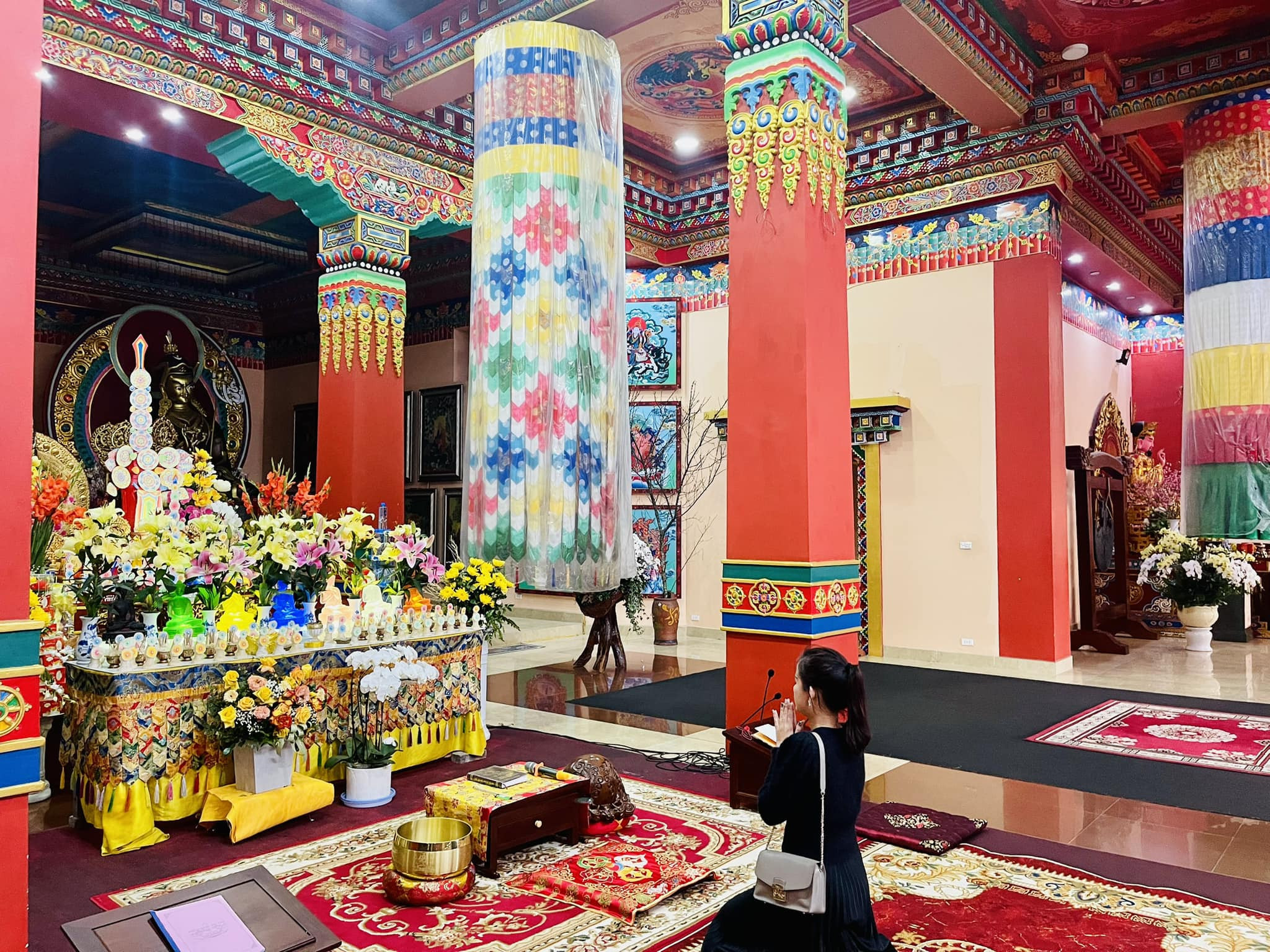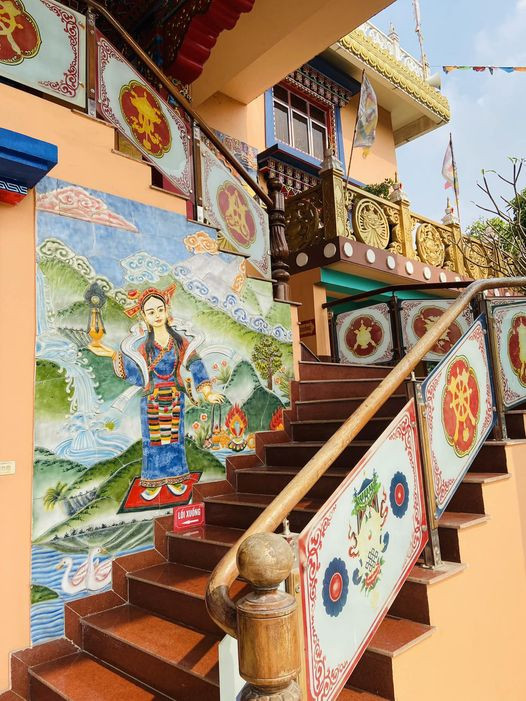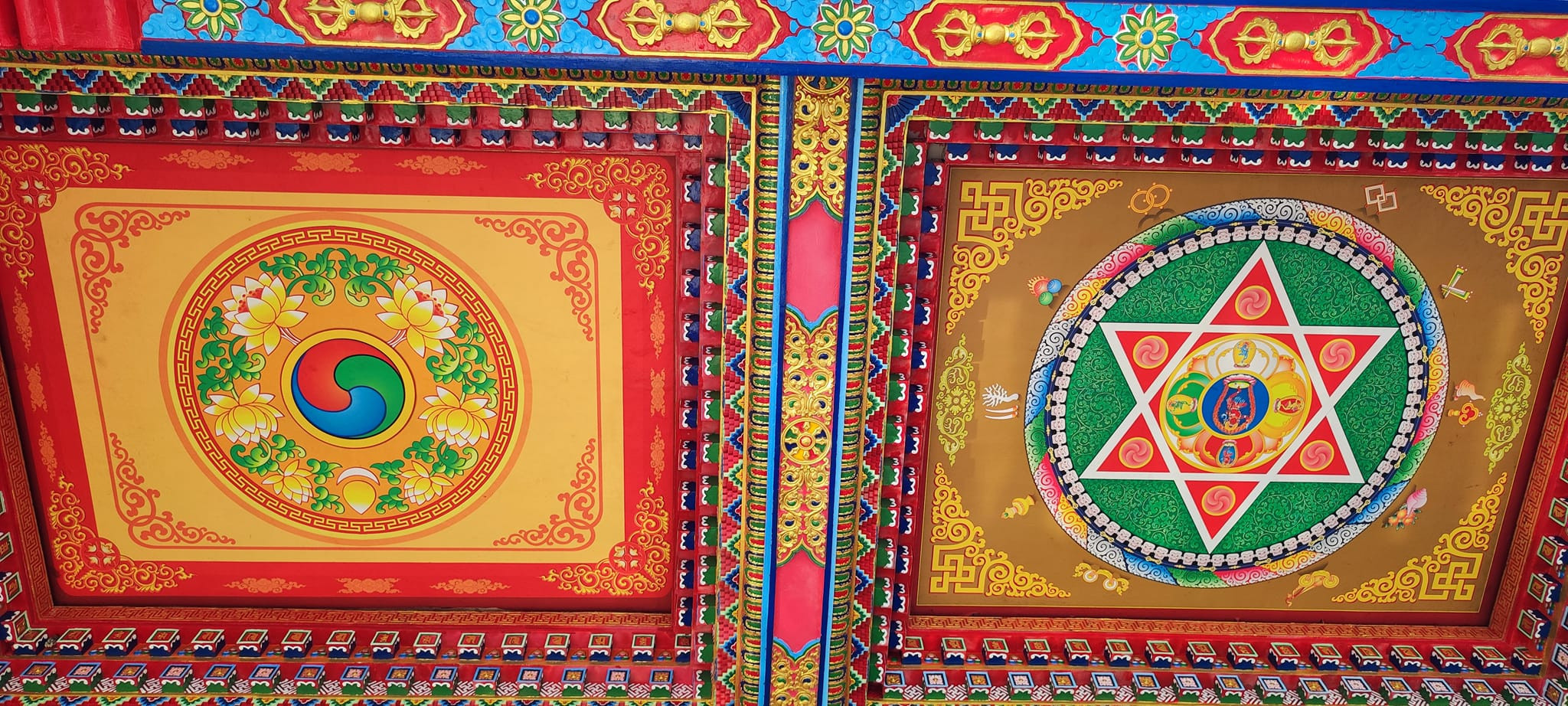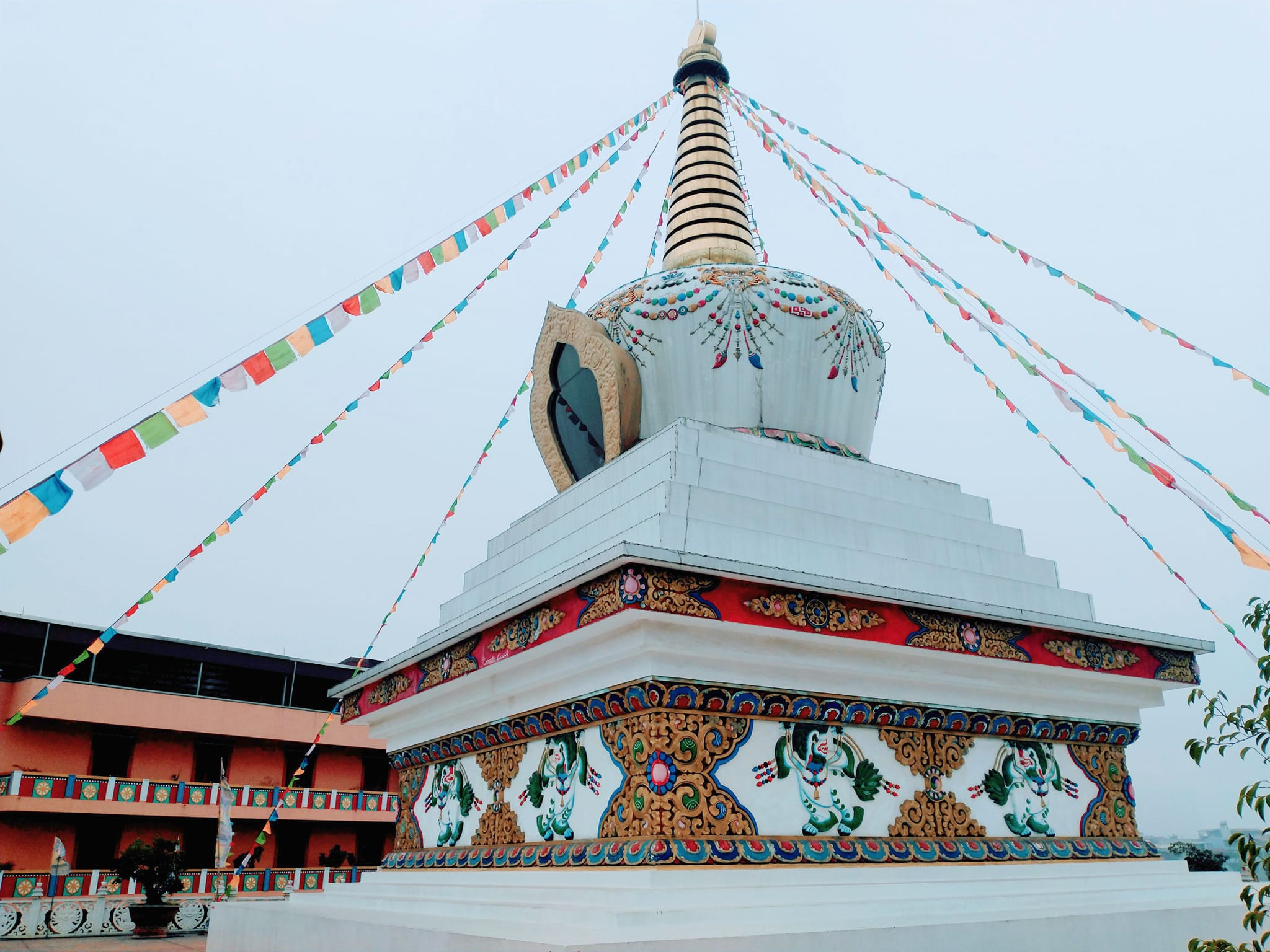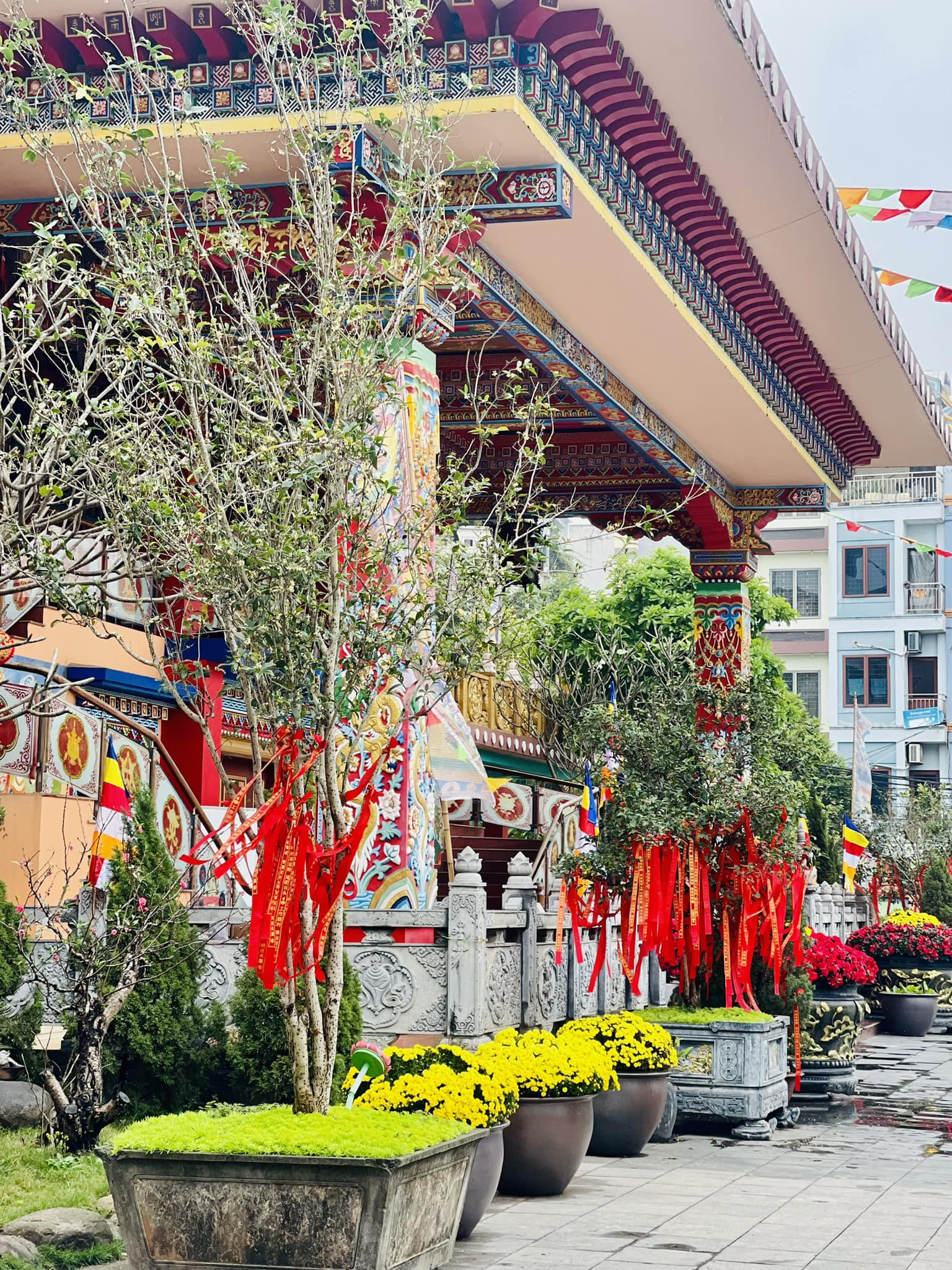 Photo: Luckynhim, vuhaiha