Banh cuon Cao Bang, a must-try dish in Hanoi
The mountainous dish can be eaten with minced pork paste, fried meat roll, steamed egg and spicy salted bamboo shoot.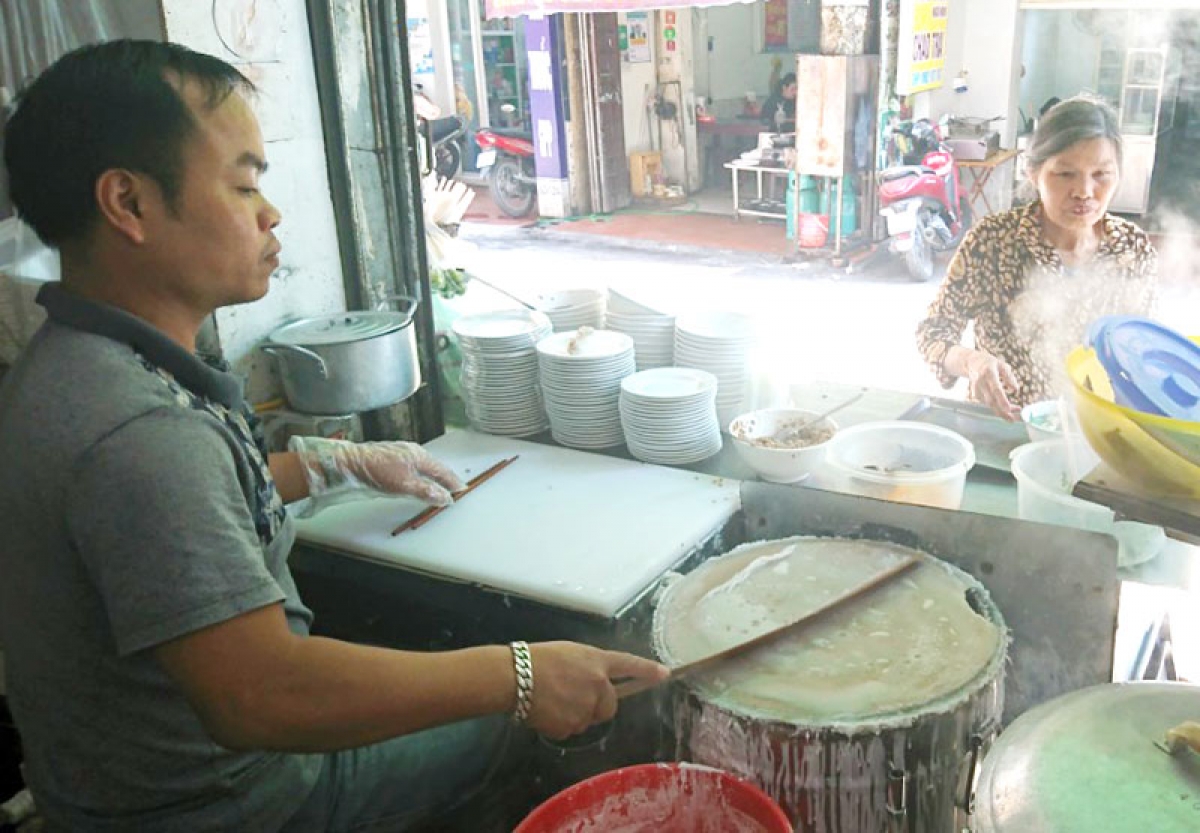 Originally from Cao Bang province in the mountainous northeast of Vietnam, the specialty of the Tay ethnic group has gradually cemented its position on the Hanoi cuisine map.
Different with other versions of steamed rice crepes, which are usually eaten with sweet-and-sour sauce, banh cuon Cao Bang is served with broth made of pig's bones. According to a chef, before the pig's bones are stewed, they must be washed thoroughly with boiling water, then carefully rinsed under a tap of running water.
Pig bones are stewed for hours on low heat, resulting in a broth that has a natural sweetness and fragrant flavor while the broth still remains clear. "There's no need to add MSG or other additives to the broth to enhance the taste," the cook said.
When ordering a Cao Bang Rice Rolled crepe, diners are treated to a show in which the cook lifts an edge of the crepe up, then gently wraps it over with a stick and puts it on a dish  to serve it hot right after a few minutes of ordering.
The ingredient for the crepe must be newly harvested ground rice, having good quality and great aroma. Meanwhile, the crepe stuffing is prepared from fresh lean meat stir-fried with some fish sauce, mushrooms, spices and dried herbs.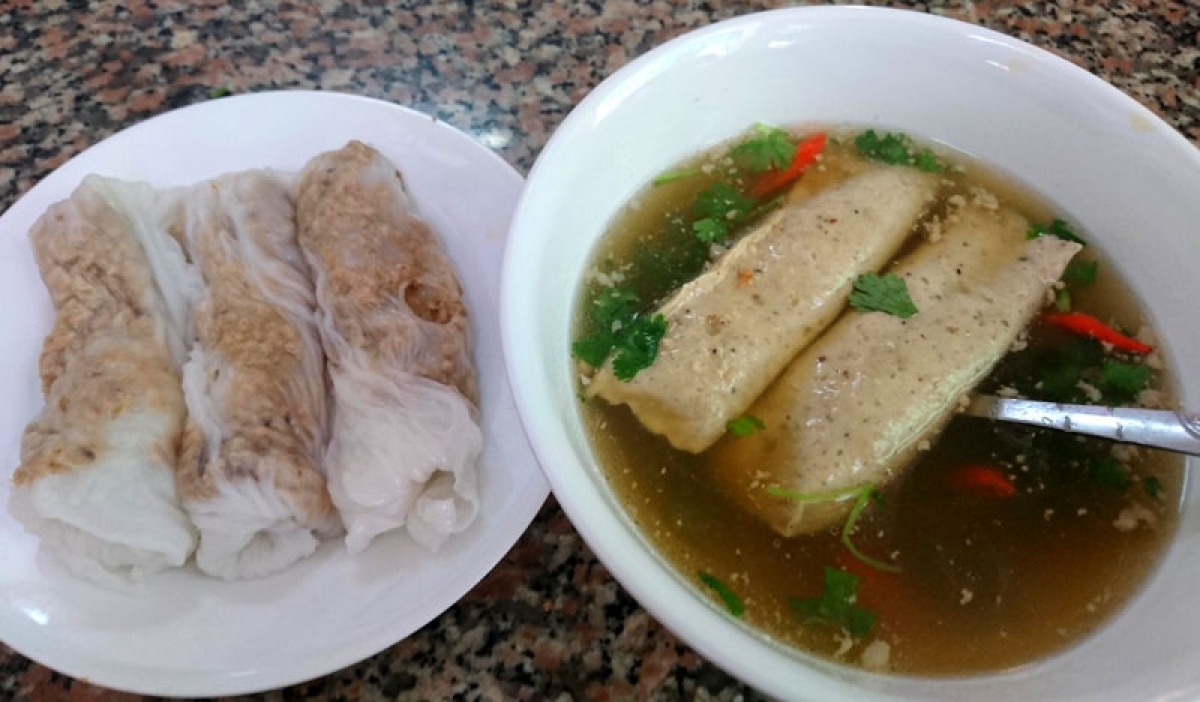 Cao Bang rice crepe are milky white and rolled with minced meat. The piping hot dish attracts diners not only because of its eye-catching appearance, but also the quality of the dish. The hot aroma broth with herbs is a well-blend condiment to enhance flavor and make Cao Bang Rice Rolled crepe tastier.
The dish is also eaten with minced pork paste, fried meat roll, steamed egg and spicy salted bamboo shoot.
The steamed rice rolls have attracted many diners to enjoy as their breakfasts and lunch. Some among renowned eateries serving the dish are including the Cao Bang rice rolls eatery in Trung Kinh street; banh cuon Cao Bang in Lane No16, Huynh Thuc Khang street; Mrs. Dung's banh cuon Cao Bang in To Hieu street, and another eatery in Hoang Ngoc Phach street.
Price for a portion of banh cuon Cao Bang is at around VND30,000 to VND35,000 (nearly US$1.5).
Apart from banh cuon, diners who enjoy the dish at the eatery of Mrs. Dung will also have chance to try some other Cao Bang province's specialties such as sweet and sour duck noodle, chestnut from Trung Khanh as well as to buy some Cao Bang vermicelli and dried onion to bring home. Hanoitimes

Lovers of Vietnamese street food will surely recognise bò lá lốt (grilled beef wrapped in lolot leaf). 

For many foreigners, Hanoi street food has dished up nostalgia.