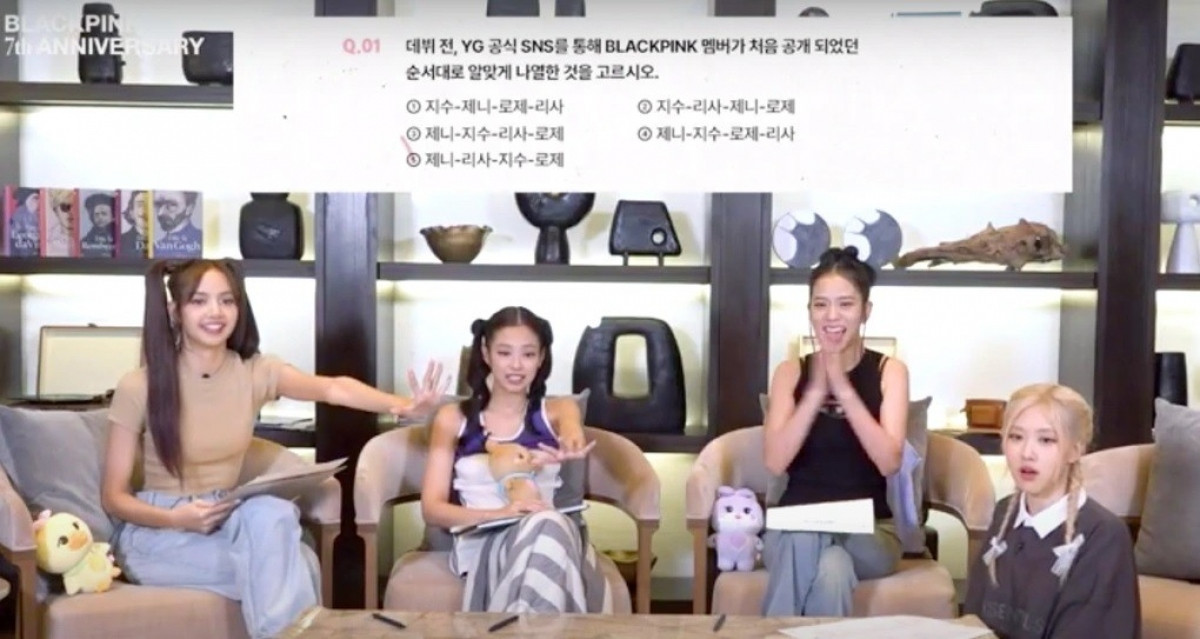 The group's official channel with 90.5 million followers shared a video on August 8 showcasing many memorable moments of the girls from the first day of their establishment and how they have won the hearts of audiences around the world.
After 16 hours, the video had already attracted 2.8 million views.
The 31,000 comments left on the video saw many viewers note that the filming scene had many similarities with Akio Bar & Lounge of Hibana by Koki, a restaurant located on the premises of Capella Hanoi hotel in Hanoi.
Although the video didn't reveal the location where the group's four members had filmed, the costumes and the background behind the scenes helped many fans to confirm the exact location. Hints include the interior of the wooden boxes and the cup with the image of Ho Hoan Kiem (Returned Sword Lake) – a historical landmark in the heart of Hanoi. .
Moreover, the outfit that Rosé was wearing also coincided with the moment she took pictures in the hotel during their recent concert in Hanoi.
Hibana by Koki restaurant is located close to Returned Sword Lake and the Hanoi Opera House.
Earlier this year Capella Hanoi hotel was elated to unveil the prestigious one-star Michelin recognition bestowed upon Hibana by Koki restaurant, an oasis of Japanese Teppanyaki Cuisine that has captured the hearts of discerning foodies.
BLACKPINK has inspired fans globally with their unique music and fashion styles. Since their debut in 2016, the group has quickly gone on to dominate the music market in both the Republic of Korea (RoK) and around the world, with many of their hits reaching billions of views.
The band performed in Hanoi on July 29 and 30, entertaining approximately 60,000 fans from Vietnam and several Asian countries.
Before Vietnam, the band had put on a number of successful shows on their Born Pink world tour. Ticket sales were strong for concerts held across the continent and became the highest-grossing tour by a female group. Their world tour grossed over US$78 million, duly surpassing the previous record held by the Spice Girls.