E-commerce and fintechs accounted for four-fifths of the total number of big calls for capital in 2019. The biggest deal was worth $300 million.
The number of Vietnam's startups has been growing rapidly despite the stagnation of the global economy. The gap between Vietnam and the two leading countries in entrepreneurship in region – Indonesia and Singapore – has narrowed.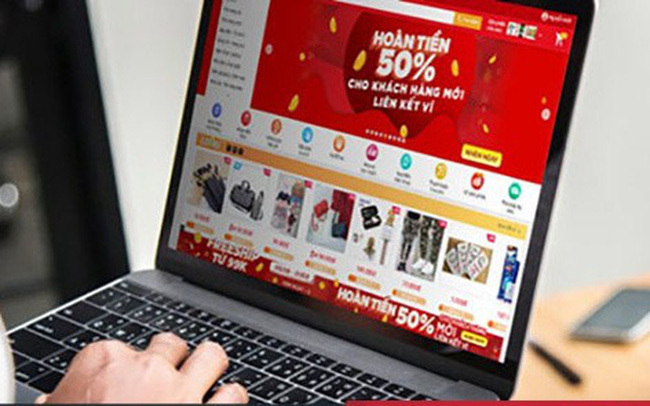 In the first 10 months of 2019, Vietnam's startups attracted $750 million worth of investment capital through 29 deals, according to the figure released by Minister of Science and Technology Chu Ngoc Anh at Techfest 2019.

1/ Sendo, the e-commerce platform established in March 2012 successfully called fir $61 million worth of capital. There were two new investors in the Series C Round of Funding - EV Growth from Indonesia and Kasikornbank from Thailand.

E-commerce and fintechs accounted for four-fifths of the total number of big calls for capital in 2019. The biggest deal was worth $300 million.
The deal also witnessed the presence of veteran investors, including SBI Group, BEENOS, SoftBank Ventures Asia, Daiwa PI Partners and Digital Garage. These investors poured $51 million worth of capital into Sendo in Series B round of funding in 2018.

Sendo will use the capital to expand business and make deeper investment in AI and machine learning.

2/ In March 2019, Tiki successfully called for $75 million worth of capital in a round led by Northstar Group, an investment fund with assets of $2 billion.

As of early August, 2019, Vietnamese investors had 51.33 percent, while Chinese investors held 21.47 percent. The remaining, 27.2 percent, belongs to investors of other nationalities.

3/ In October, Scommerce, the logistics service provider, the holding company of Giao Hang Nhanh (GHN) or AhaMove, confirmed that it received capital from Temasek, the Singaporean state investment fund.

Scommerce declined to give the exact amount of capital, but said this was its biggest capital call so far. DealStreetAsia said the investment value was $100 million.

At present, GHN and AhaMove are the partners of the largest e-commerce platforms in Vietnam – Shopee, Sendo, Lazada and Tiki.

4/ In early 2019, MoMo, a e-wallet, successfully called capital from Warburg Pincus. Prior to that, it received the investment worth $28 million from Goldman Sachs ($3 million) and Standard Chartered Private Equity ($25 million).

In Vietnam, Warburg Pincus had four investment deals, including ones in Vincom Retail, Lodgis, Techcombank and BW Industrial Development JSC before the investment in MoMo. The fund has no investment deal worth less than $100 million.

5/ The biggest investment deal in 2019 was the one made by Vnlife, the holding company of VNPay. Local newspapers reported that VNPay received $300 million from SoftBank and GIC.

Vnlife's president Tran Tri Manh in July confirmed that the deal wrapped up but did not provide further information.

DealStreetAsia reported Vision Fund of SoftBank might have committed the investment of $200 million, while GIC $100 million.
Mai Lan 

Shopee, a leading e-commerce platform in Southeast Asia and Taiwan, has come out on top as the most positively discussed e-commerce platform in Vietnam.

If Tiki and Sendo successfully carry out the merger, the Vietnamese e-commerce market will be the playing field for three major players. Two of them, Lazada and Shopee, are foreign invested.