Associate professor Tran Dinh Thien, former director of the Central Institute for Economic Management and member of the consultancy team for developing the central coastal area, talks to Investment newspaper about economic development of the area.
Central Vietnam emerges as world's gateway to ASEAN
Vietnam has many seaports but lacks roads connecting ports
Developing from strength to strength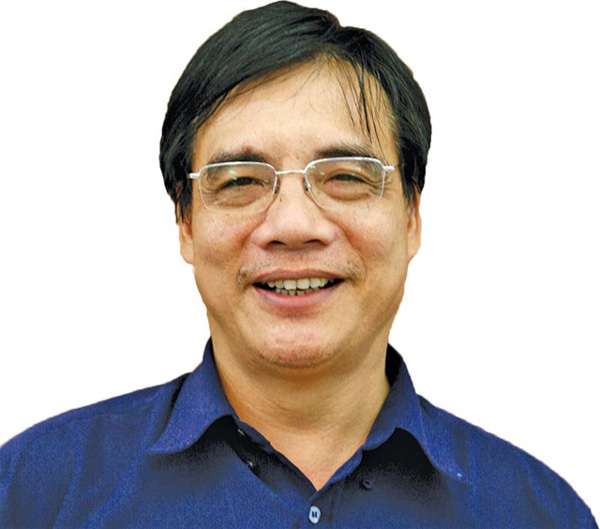 Associate professor Tran Dinh Thien.
Coastal central and Central Highlands provinces are rich in manpower, tourism and land. But urban, economic zones and industrial zones planning do not match. What is the problem?
The central provinces are quite similar to each other when it comes to developing and attracting investors. They are different from northern and southern economic zones because of terrain.
Central provinces have no natural advantages to develop traditional agriculture because of field and water sources. They also do not have any advantage developing classical industrial businesses such as processing and manufacturing, which are based on natural resources and cheap labour. This may be the simple reason why central provinces are poor, even poorer than northern and southern ones.
Central provinces are similar to each other over development, and are all poor. There are conflicts between them and it is difficult to get them to work together.
Are central provinces changing?
Yes, they are which is lucky. Central provinces are finding themselves new ways to develop.
In modern conditions, disadvantage can become advantages to develop.
They are diversified and have plentiful sea resources and attractive culture and history. All of them are strengths to make progress.
High-level tourism, agriculture and prospect to develop modern industry together with seaports are good for the region.
Will everything be easy?
No, of course not. The area is still looking for its own identity for their suitable development.
No one know how tourism will develop, especially high-end tourism. But central provinces are doing it with encouraging results.
They are also looking at high-technological agriculture going together with tourism, and building creative centres with coastal urban areas at international levels.
Nothing is easy, especially for a poor area. But I see that the area is steadily heading in the right direction.
What is the role of planning in developing regional economy?
The strength to integrate to the world, and make the world a smaller place. They are great opportunities to attract quality resources, especially financial, scientific, technological and manpower resources.
How would you describe the central region from a joint development point of view?
Central provinces have several similar basic specific characteristics, such as close to sea, close to mountains, little plains, little sand-banks, many sea gates. It is also prone to flooding and droughts. There are 14 central provinces from Thanh Hoa to Binh Thuan.
Right now, it cannot be an effective joint developing area. But thanks to aspirations it can be divided into different developing sections. These are the area north of central, which is from Thanh Hoa to Thua Thien-Hue, central economic zone, which is from Thua Thien-Hue to Binh Dinh, and the coastal area "independent to create join development area", including 11 provinces from Quang Tri to Binh Thuan.
Setting up developing areas should be flexible, and give them rights to be independent in joint development. It is sure that results will be better.
What is your advice for the area?
Central provinces should not only develop tourism, but also industry. They should take advantage of mountainous areas to plant trees to protect the environment. They should consider joint development important, and call for investment to build coastal roads and widen airports.
Many central provinces hire international organisations to build developing plans.
However, fees for hire are high, so I think they should create closer cooperation between international and domestic organisations. The plan can be made by Vietnamese people, and then collect opinions, and hire international consultants to work with Vietnamese from the very beginning to the end of the project.
VNS