The government ordered the inspection of big pork producers in Vietnam as part the efforts to curb prices, stabilise the market, and rein in inflation in 2020.
Deputy Minister Vuong Dinh Hue last week required the Ministry of Industry and Trade (MoIT) to soon establish an inspection team to inspect large pig farms regarding their obedience of the law on monopoly, competition, and trade fraud. In Vietnam, pork is a staple of people's diet.
"If these enterprises are found to hoard pork and manipulate prices, they must be strictly punished," Hue said. All results must be reported to him and the prime minister in the first quarter of 2020.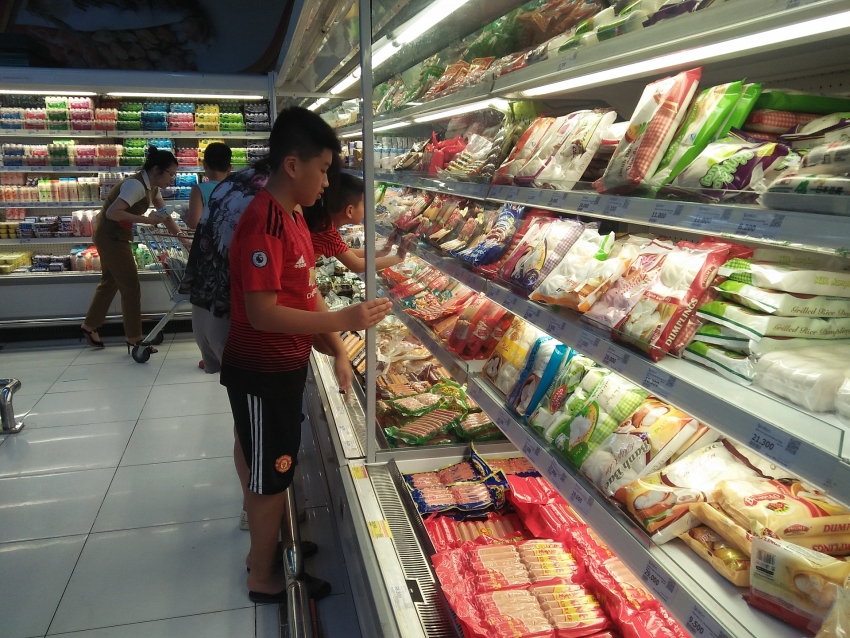 The government is seeking solutions to control foodstuff prices in order to rein in inflation
Currently, big producers of pork in Vietnam include C.P. Vietnam, Mavin, Dabaco, Green Bio, Phuc Long, Duyen Phuong, E.Moss, Minh Thinh, Hoang Ha, Agrimex Quach Gia, and LinkFarm.
The government has also ordered the MoIT to work with relevant agencies and enterprises to import about 100,000 tonnes of finished pork until the end of March, so that food prices can be stabilised soon. There are about 140 enterprises in Vietnam importing pork, with big names including Big C and Saigon Co.op. Cargill Vietnam also has plans to import pork from Australia.
The government's move is aimed to ensure people's lives and help keep the inflation rate under 4 per cent this year. Currently, at many markets in Hanoi, foodstuff is sold at stellar prices, such as pork at $7.40-8.70 per kg which is far higher than the previous $3.40-4.30 average price level. Beef can be sold at $15.20-17.40 per kg, in comparison to $8.70-10.80 in early January, while carp sits at $4.30, higher than the previous $3.40 per kg.
"The traditional holiday has been over for more than 10 days, but prices remain too high. This has affected families' budgets," said Nguyen Thi Mui, a housewife living near Buoi market in Hanoi, where essential foodstuff and necessities are sold.
High prices of foodstuffs are one of the key drivers of January's consumer price index (CPI). According to the General Statistics Office, the CPI for the month rose 6.43 per cent on-year, marking the highest January growth in the past seven years. Compared to December, the index advanced 1.23 per cent, contributed by price hikes of 10 out of the 11 items in the calculation basket. That was largely driven by higher prices of food, catering services, and public transport services during the Lunar New Year. In particular, food and catering services saw the largest increase of 2.29 per cent in January, tailed by housing and construction materials (up 1.47 per cent), and transport (up 0.69 per cent).
The price of pork, for example, rose steeply by 8.29 per cent on-month, while that of poultry and aquatic products climbed 2.84 and 1.71 per cent on-month, respectively.
Commenting on the prospects of Vietnam's CPI picture in the time to come, Oliver Reynolds, economist from global economic information provider FocusEconomics, said, "Inflation should fall as the year progresses, as temporary factors which have fanned inflation recently fade. However, strong domestic demand will continue to provide upward pressure." The firm expects inflation to average 3.6 per cent in 2020. VIR
Thanh Tung

State management agencies affirmed that hundreds of thousand of tons of pork have been imported. However, consumers still cannot find imports at supermarkets and convenience stores in HCM City.

Vietnam would import 100,000 tons of pork in the first quarter this year to stabilize the domestic market and lower pork prices, which have surged since the outbreak of African swine fever.