A representative of the Vietnam Trade Office in Australia has said the office is deploying emergency measures aimed at protecting Vietnamese rice trademarks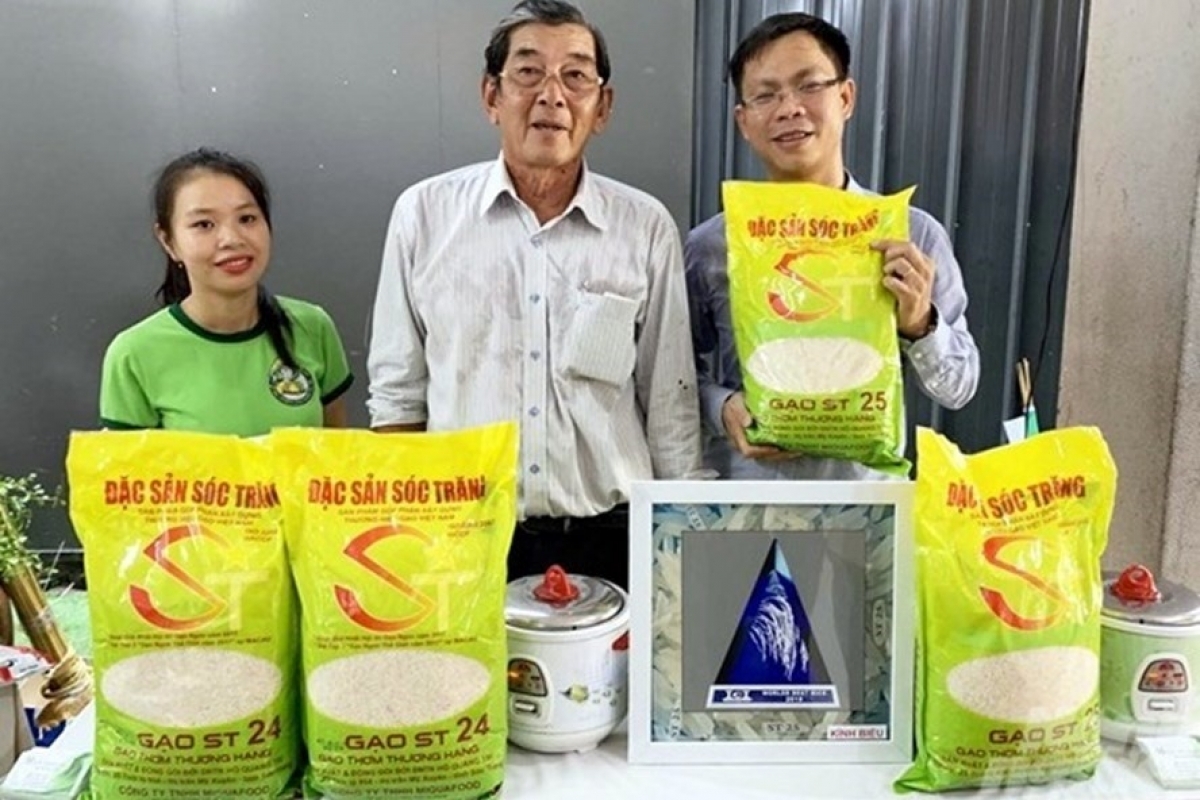 According to the Vietnam Trade Office, Australian firm T&L Global Foods Supply PTY LTD have recently filed an application regarding the trademark registration of both ST24 and ST25 rice. Relevant Australian agencies are in the process of reviewing the application, which is expected to take several months.
ST24 rice was recognised as the second best rice in the world, while ST25 rice was previously named as the best rice in the world at the World's Best Rice contests in 2017 and 2019, respectively. Indeed, the two varieties were successfully cross-bred by Vietnamese engineer Ho Quang Cua and his colleagues.
Due to the application made by the Australian enterprise, the Vietnam Trade Office has moved to swiftly contact engineer Ho Quang Cua for joint co-operation in an attempt to protect the trademarks in Australia.
Nguyen Phu Hoa, head of the office, said that he has met the management of the Australian firm in order to exchange views on the case.
Most notably, the Australian business has shown goodwill and stated that they will soon examine the case, said Hoa.
The office has also sent an official dispatch accompanied by documents and pictures to the Australian Intellectual Property (IP Australia) in an effort to clarify that the two rice varieties are Vietnamese and they have also been granted trademark protection certificates in the country.
The Vietnamese side has therefore requested that IP Australia consider the matter in order to avoid possible disputes and influence on ST24 and ST25 rice exports from the nation to Australia.
At present, the Vietnam Trade Office is working with Australian lawyers as they prepare the next steps in line with IP Australia regulations.
Alongside Australia, four foreign firms have registered for ST25 rice trademark protection in the United States.
VOV

The National Office of Intellectual Property (NOIP) says the ST25 rice variety has been granted a Protective Certificate No 21.VN.2020 under Decision No 45/QD-TT-VPBH dated March 6, 2020 by the director of the Department of Crop Production.