Discovering honey-harvesting tour in U Minh Ha Forest
Discovering U Minh Ha forest
Southern music seeks UNESCO recognition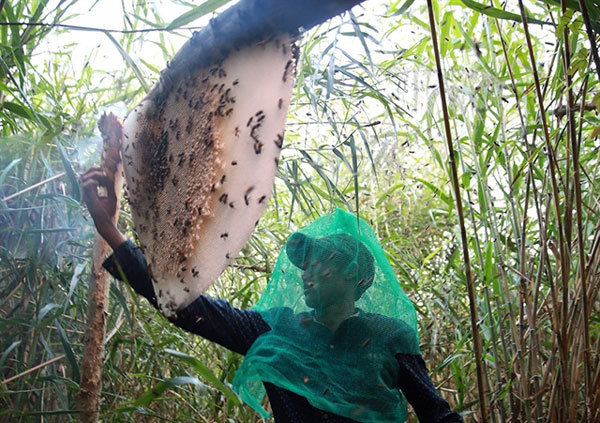 Handmade gác kèo ong (special hives to lure bees) in U Minh Ha Forest are being submitted to the government for national intangible cultural-heritage status. Photo from www.benthanhtourist.com
The plan will cost VND3.7 billion (US$158,200), with funding from the provincial budget and other sources. The plan aims for recognition of national status for examples of the province's intangible cultural heritage.
This year, Ca Mau will submit requests for national recognition for gác kèo ong (open hives made to lure wild bees) at U Minh Ha Forest, and muối ba khía, a salted paste made of ba khía (Sesarma mederi), a mangrove crab species.
The submissions are forwarded to the Ministry of Culture, Sports and Tourism.
The province will also submit requests for a fish worshipping ceremony in the Doc River in 2020, a worship ceremony at Hung King Temple in 2021, and handmade dry shrimp in 2022.
Submissions for worship ceremonies of Lady Thuy Long, who protects people living in river deltas, and Lady Thien Hau, who protects fishermen at sea, will be sent in 2023 and 2024, respectively.
Ca Mau will launch a separate preservation plan for each nationally recognised heritage every year.
The province will open a room in the province's museum to display a temporary exhibition featuring the intangible cultural heritage of the area.
From 2025 to 2030, the province will continue to seek intangible cultural heritage for preservation.
VNS