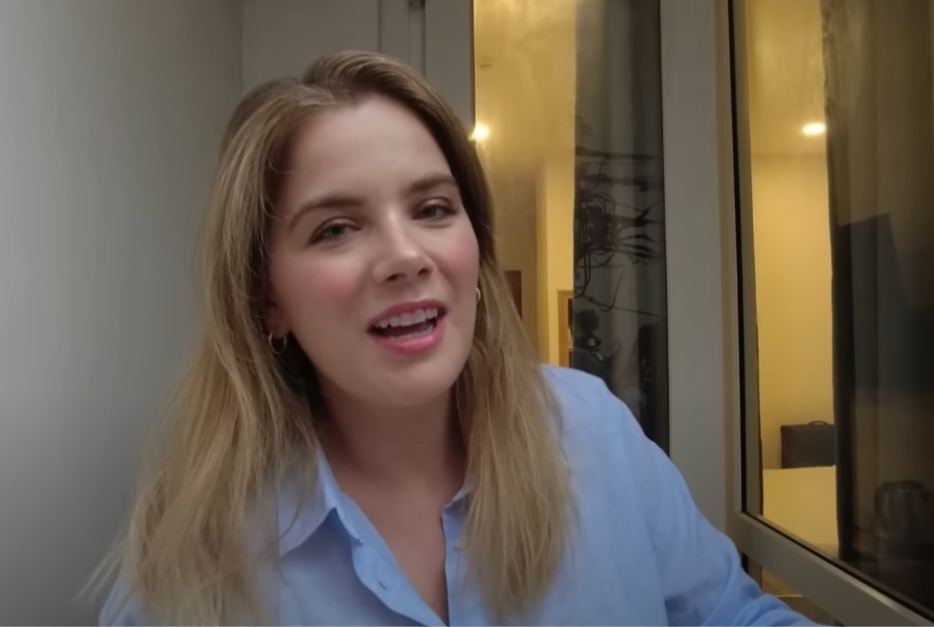 Alina McLeod from Toronto, Canada is a travel blogger who has been to many countries in Eastern Europe, Latin America and Southeast Asia, including Indonesia, the Philippines and Thailand. She often shares interesting experiences from every trip on her channel that has 220,000 followers.
Recently, the blogger chose HCM City for her trip to Vietnam and planned a day full of events and calculated how much she would have to spend for the day. And she was surprised about the results.
Regarding accommodation, Alina rented a small room in district 1, the central district in HCM City, in a clean and quiet space, for VND650,000.
As for the travel fee, as she did not know HCM City's streets well, she hailed a taxi from the room to a place for breakfast and paid VND30,000. She stopped into a luxury shop specializing in foreign style breakfasts and had to pay VND238,000.
After that, Alina walked on Nguyen Hue, a partial pedestrian street, to enjoy the fresh air, the bustling atmosphere and the flow of people.
Alina and her group walked around the central area and then stopped into the HCM City Post Office, admiring the work designed by a French architect.
As suggested by the tour guide, she went to Huynh Hoa Banh my (bread) Shop to buy lunch. This is a well-known shop in the city that attracts both Vietnamese and foreigners, so clients often have to queue for 15-20 minutes for their turn to buy banh my.
After that, Alina came to Ben Thanh Market, 800m away from Nguyen Hue Street. The market was relatively attractive to Alina as there were many original souvenirs and delicious tropical fruits.
She also came to the War Remnants Museum, one of the leading museums in Asia as voted by TripAdvisor.
Her day finished at a bun cha (noodles and grilled meat) shop. She also ordered cha gio (spring rolls), goi cuon (summer roll shrimp), and drank beer and had to pay VND143,000 in total.
Alina said that VND1.6 million (about $70) is very 'reasonable' and it is much lower than her daily spending in Toronto.
Ngoc Ha