National Geographic Traveler explores Hanoi
Atmospheric night markets, historic temples, sleek cocktail bars, and an evolving culinary scene of Hanoi have conquered the heart of a journalist from the world-class travel magazine.
The UK-based National Geographic Traveler magazine has just published an article titled "A guide to Hanoi, Vietnam's beguiling capital" by Charlotte Wigram-Evans, Content Editor with a passion for all things travel, offering a detailed guide for international travelers to this charming city.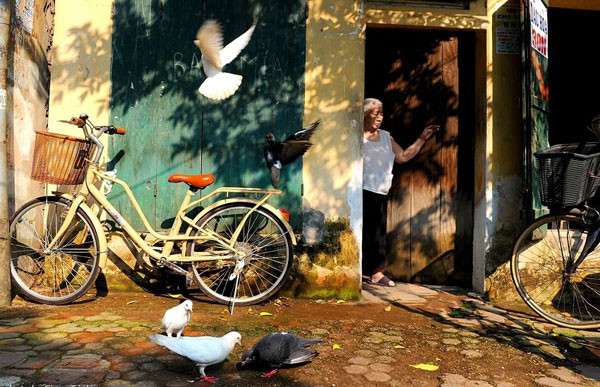 The warm and soupy atmosphere with the smell of sizzling meat and flowers fresh from the market; the crowded streets and tube houses with many different unique architectural styles in Hanoi Old Quarter have amazed the journalist.
"It's 8am and I'm wandering the streets of Hanoi's Old Quarter. A dawn deluge has rinsed the roads clean, and already they're a hive of activity," she wrote.
After spending time getting to know all aspects of Hanoi, from sights to restaurants to shopping, Charlotte came up with a list of things visitors shouldn't miss in the capital that she called "beguiling capital offers the perfect marriage of tradition and modernity."
Things to see and what to do in Hanoi
For starters, Charlotte experienced a thrilling water puppet show at the Thang Long Water Puppet Theater. "For over a thousand years, villages in northern Vietnam have been staging distinctive shows in which puppet masters tell stories with lacquered wooden dolls on a stage half-submerged in water," she wrote.
The fact is that water puppetry is a typical form of Vietnamese art, which has existed for more than 1,000 years. Travel experts agreed that it will be a quintessential experience for foreign travelers once they have a chance to visit the capital of Vietnam.
In order to entertain audiences, folk artists have to stand in the waist-deep water behind a screen and maneuver their characters using bamboo rods. Each of the puppetry shows that lasts for 45 minutes will feature folk tales and simulate the daily lives of Vietnamese people in the old days. Water puppets play the role of farmers plowing the fields together; children play folk games such as tug of war, wrestling, or single men and women flirting with each other in village festivals, and so on.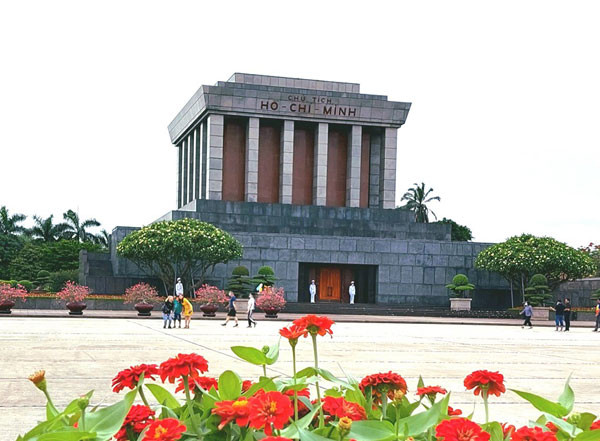 The staff writer of National Geographic also suggested travelers visit Ho Chi Minh Mausoleum, which is located in the heart of the city in Ba Dinh District.
"The revolutionary statesman's embalmed body lies within a monumental marble mausoleum surrounded by soldiers in white uniforms," she wrote and suggested others go early to avoid long queues as well as employ a local guide to bring Ho Chi Minh President's story to life.
There is a chic and unique place that visitors should not miss when roaming around Hanoi's old quarter is the Train Street in Hoan Kiem District. Enjoying delicious coffee while watching the old train slowly rolls barely a meter away is a terrifying but enjoyable experience for many foreign visitors to Hanoi. However, due to non-compliance with safety measures for visitors, this funky railway street is temporarily closed.
National Geographic also suggests several historical relic sites and places of interests in Hanoi for foreign visitors to Hanoi, including the Temple of Literature - the first university of Vietnam; Hoa Lo Prison Relic; Long Bien Market - the largest wholesale market of fresh vegetables and fruits in the capital; the Gom Chi Ceramics, Dong Phong Gallery, West Lake, Hanoi Botanical Garden, and Weekend night market in Hanoi's Old Quarter area.
Enjoy rich cuisine and vibrant nightlife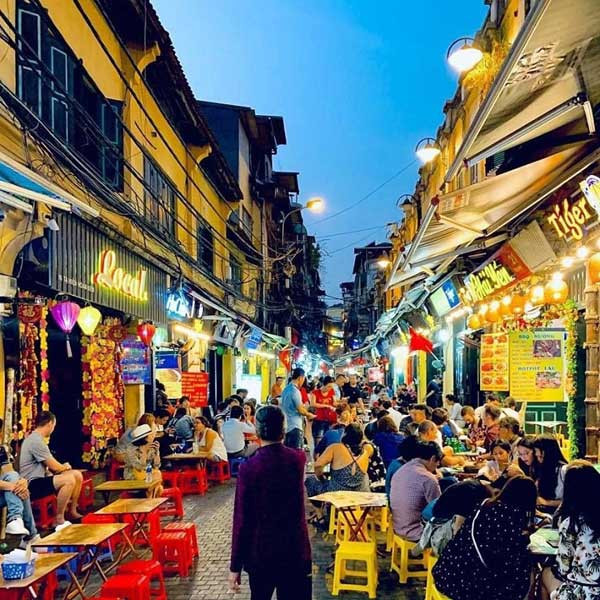 When visiting a new place, the thing that any tourist is excited about is enjoying the food and the journalist of National Geographic is no exception.
Having had experiences, she gave some ideal tips for eating out, such as eating Hanoi's specialty, Pho cuon, or flat rice noodle rolls with lettuce, herbs, and sautéed meat. "Locals rhapsodize about Pho cuon, so be sure to arrive with a healthy appetite and start with the dish that gives this low-key restaurant its name," she wrote.
She described the dish that similar to a summer roll, Pho cuon is made up of beef, coriander, and cucumber wrapped in rice paper and dunked in nuoc cham or fish sauce with papaya, garlic, and chilli.
For dinner, she suggested the T.U.N.G, a Vietnamese-European fusion restaurant in the heart of Hanoi. The price is £75 (US$87) for an 18-course tasting menu featuring from toothfish on a bed of seaweed to crisp, deep-fried pho noodles.
Meanwhile, for lighter western dishes and coffee, Charlotte introduces Xofa Cafe & Bistro, which is located inside Hanoi's gastronomic street of Tong Duy Tan in Hoan Kiem District.
Late at night is the best time for unwinding and relaxing, why don't you have some draft beer in the 'Beer Street' or Ta Hien Street in the Old Quarter?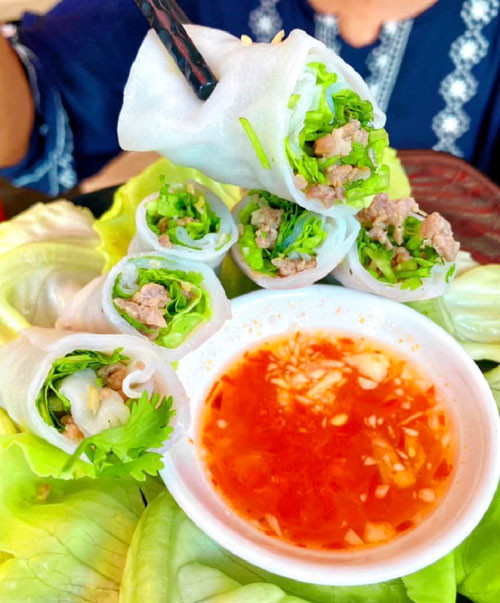 "A night out in Hanoi has to begin on Beer Street, a road lined with pop-up bars and plastic chairs. The music is loud and the atmosphere is boisterous," she wrote.
For a long time, the tiny street is a rendezvous of beer lovers in Hanoi. Just take a sit at a corner of the street, drink beer, chat and feel while admiring the vibrant nightlife of Hanoi, then you will have unforgettable memory about the capital city of Vietnam.
There're also some other destinations for chilling out with alcohol and DJ music after work suggested by National Geographic, including The Black Sheep - Cocktail Theatre and 1900 Club in Hanoi's downtown. Its staff writer described that "the Black Sheep is a classy cocktail establishment that prides itself on performative mixology" while the nightclub "doesn't close its doors until 7am next morning".
Source: Hanoi Times