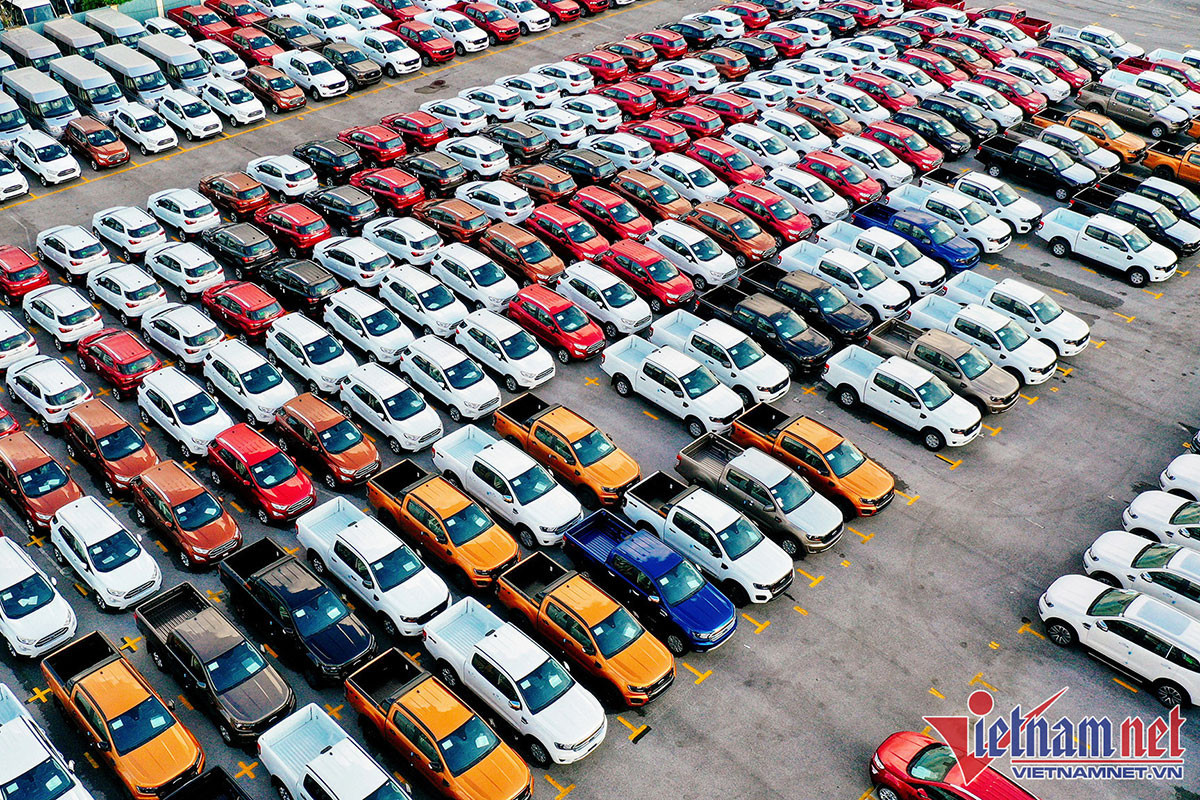 The General Department of Customs (GDC) under the Ministry of Finance (MOF) has reported that Vietnam imported 12,358 CBU cars in February with the total import turnover of $260 million, a decrease of 17 percent compared with the first month of 2023, but an increase of 23 percent compared with the same period last year.
Imports from Thailand alone in February reached 6,066 cars. With the figure, Thailand continued to be the largest CBU car exporter to Vietnam with export turnover of $126 million in the month.
The most popular import models sourced from Thailand now available in Vietnam include Toyota Corolla Cross, Toyota Camry, Toyota Corolla Altis, Honda HR-V, Ford Everest, Subaru Forester and Isuzu Mu-X.
The second position in the list of biggest car exporters to Vietnam belongs to Indonesia which exported 4,749 CBU cars to Vietnam in February with total export turnover of $62.642 million. Though the number of cars imported was nearly the same as Thailand's, the value of the imported models was relatively low.
The popular models from Indonesia include Mitsubishi Xpander/Xpander Cross, Toyota Veloz Cross/Avanza Premio, Toyota Raize, Hyundai Creta, Hyundai Stargazer and Suzuki XL7/Ertiga.
Vietnam also imported CBU cars in large quantity in February from China (775 cars, $30.34 million in import turnover), Japan (242, $15.57 million), Germany (123, $8.579 million), the US (80, 2.926 million) and the UK (25, $2.36 million).
If considering average value, the import value of CBU imports from the UK was the highest with the average selling price of $94,414 per car.
As such, after the first two months of the year, the Vietnamese market imported 26,780 cars in total with total import turnover of $570 million, up 96.1 percent in quantity and 68.9 percent in value in comparison with the same period last year.
Prime Minister Pham Minh Chinh earlier this year signed and issued Decree 126/2022 on Vietnam's preferential tariff in implementing ATIGA in 2022-2027, under which Vietnam will continue to exempt import tax on CBU car imports from ASEAN until the end of 2027.
Car imports from ASEAN, mostly from Thailand and Indonesia, will continue to enjoy competitiveness with domestically assembled cars.
According to the General Statistics Office (GSO), Vietnam imported 176,590 cars in 2022 with total import turnover of $3.87 billion, an increase of 10.5 percent in quantity and 6.8 percent in value in comparison with the same period of the year before.
The implementation of ATIGA (ASEAN Trade in Goods Agreement) paved the way for many cars from ASEAN, mostly from Thailand and Indonesia, to enter the Vietnamese market in 2018-2022. These imports accounted for 70-80 percent of total imports.
Hoang Hiep