Cash equivalent
Vietnam is on the verge of recognizing Bitcoin as form of payment but concerns remain.
Vietnam is on the verge of recognizing Bitcoin as form of payment but concerns remain.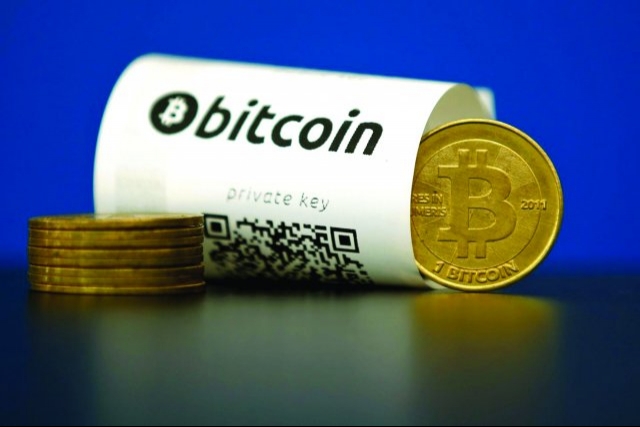 It may have been a long time coming, but Vietnam is finally ready to get on board the cryptocurrency train, with official recognition of digital currencies like Bitcoin as a form of payment perhaps coming in 2018.
As large sums of money have been lost through tax evasion, a number of successful models of Bitcoin adaptation seen, and significantly-sized pyramid schemes appeared in the country, the latest moves by the Vietnamese Government to embrace digital currencies are a complete turnaround from the cautious viewpoint it expressed in 2014.
Vietnam at the intersection
Ever since its birth in 2009, Bitcoin, the first digital currency, was implemented using blockchain technology - a public, transparent, and distributed database secure from revision and tampering.
Transactions via this medium are undertaken directly between two parties, without passing through a third, thereby keeping transactions costs low to non-existent with information untraceable by authorities.
When Bitcoin first came into existence it was worth a few US cents. By late 2013, however, it hit $1,242 and the world stood up to took note. The spot price for gold on that day was $1,240.
For many, it was digital gold, including for Mr. Dominic Weil, Co-founder of the Bitcoin Vietnam Co., where he and his associates pioneered the adoption of Bitcoin in Vietnam three years ago, overcoming hurdles along the way.
VBTC, the result of a partnership between Bitcoin Vietnam and Israeli trading platform Bit2C, launched the first live Bitcoin trading platform in early July.
The announcement was made in March 2014, only a month after the State Bank of Vietnam (SBV) delivered its report to the government on digital currencies, stating that the Vietnam dong was the only legal tender in Vietnam under the constitution.
Both the government and the central bank affirmed that Bitcoin was not recognized as a means of payment in the country and spoke of its threat to State control and the local economy, though citizens were not prohibited from buying it.
Three days after its exchange went live, police and the SBV announced a partnership to crack down on VBTC and its administrators because it was operating without a license. The situation was clarified soon after, without any service interruption.
Dialogue continued with the Ministry of Public Security, to explain the exact nature of the business and how the new technology could benefit everyday consumers and spur increased economic activity.
Looking back, "the whole situation was based on a misunderstanding and the relationship between all participants has improved tremendously over the last several years of cooperation," Mr. Weil told VET, adding that his business and Bitcoin's popularity have been undeterred since.
In June 2015, Bitcoin Vietnam launched its Cash2VN service, which performs international remittances into Vietnam using Bitcoin for a flat fee of $2 per transaction.
Three months later, it enabled Bitcoin remittance services for Vietnam's unbanked and underbanked population in over 9,000 locations, allowing people to pick up Bitcoin-to-cash remittances at their local bank.
In June this year, the service processed more than $100,000 in remittances for the first time. Payouts are made in Vietnam dong, due to local foreign currency regulations.
Payment mechanism, currency, or virtual good?
But it wasn't until an alleged Ponzi scheme was uncovered in Vietnam last October that digital money transfers prompted the government to start thinking about a regulatory move.
Suspects behind the website linked to the alleged pyramid scheme, Gold889.com, did not use Bitcoin in an operation said to have netted more than $100,000.
Head of the Ministry of Public Security's high-tech crime prevention office, Ms. Nguyen Thi Thu Hang, highlighted the case as a sign that online rackets have been mushrooming, many of which are powered by Bitcoin transactions.
Tired of the civil disputes and criminal acts, the government admitted in December 2016 that the country's provisions "fell short" when it comes to Bitcoin being used for money laundering, illegal weapons and arms sales, corruption, and bribery.
The change finally came in August, when Prime Minister Nguyen Xuan Phuc gave the Ministry of Justice and other top advisors until the end of next year to complete the legal framework to manage digital currencies, while tax policies for cryptocurrencies and penalties for violations of regulations must be finalized by June and September of 2019, respectively.
As many governments around the world are still mulling over how to regulate and classify Bitcoin, Vietnamese lawmakers last year began looking at how to manage digital transactions based on the experience of other countries, including Japan, where virtual currencies are recognized as a method of payment and profits have been taxed from virtual currency trading since earlier this year, and the EU, where virtual currencies are classified as "units of accounts" in Germany.
Still, Bitcoin experts predict that Vietnamese authorities may have just one example in mind.
"China is a global leader in regards to FinTech innovation and Vietnam is observing very closely the moves happening with its big brother to the north, which has demonstrated over the last three decades that change and reform towards a more free-market economy can catapult you into a global economic powerhouse within just a generation," Mr. Weil said.
If Mr. Weil's statement is true, then the biggest news of late may not be in his interests. In September, Chinese regulators decided on a comprehensive ban on channels for the buying or selling of the virtual currency in China that goes beyond plans to shut commercial Bitcoin exchanges.
The plan represents some of the most draconian measures any government has taken to control Bitcoin, which has been classed as a "virtual good" in China, with the crackdown on the Bitcoin ecosystem being Beijing's biggest effort to limit the expansion of a system that rivals its Yuan.
Director General of the SBV's Legal Department, Mr. Doan Thai Son, told VET that the central bank has continued to make it very clear that it doesn't consider Bitcoin a currency or a payment mechanism.
"The use of such cryptocurrencies as a means of payment in place of legal tender is prohibited and there are established sanctions," he said, adding that the adoption of Bitcoin as a national currency could lead to economic collapse due to currency volatility.
Ban, regulate, or ignore?
Analysts say the latest response from the SBV contradicts the government's regulatory push for virtual currencies, but turning a blind eye to the ongoing boom, which sees one Bitcoin now worth roughly $5,000, is definitely not a wise choice.
Financial expert Mr. Nguyen Tri Hieu said that it is necessary for Vietnam to move from a policy of prohibition and no legal protection to a very accurate, thoughtful State regulation on the turnover of cryptocurrencies for "the sake of personal and financial security", amid a reported surge in the number of Bitcoin mining rigs imported into Vietnam.
The US-based expert, who believes that Vietnam should recognize Bitcoin as a "virtual good", said that current Bitcoin transactions are a form of underground financial activity.
"Without clear surveillance and regulation, the government cannot control all of the financial information flowing freely on the internet," Mr. Hieu said. "A security-first government like Vietnam's certainly doesn't want that to happen."
Greeting the news of regulation as welcome, he suggests that Vietnamese authorities have a legal framework for internet websites or transaction offices that provide Bitcoin registration or transaction services.
Registered transaction offices would then be asked to fulfill anti-money laundering obligations, release user identities, and request users to register with real names, while any clues related to using Bitcoin for fraud, gambling, money laundering or other criminal activities should be promptly reported to the police.
"By doing this, Vietnam would have a chance to utilize and control the use of Bitcoin to the fullest," Mr. Hieu believes.
It is blockchain for many, not Bitcoin, that has the potential to revolutionize transactions and elevate the local FinTech industry.
Although the country's Bitcoin market is virtually non-existent, with the general adoption of cryptocurrencies and blockchains being limited to just one per cent of the total population, Mr. Weil believes that regions like Southeast Asia are poised to profit the most from adopting this kind of technology and basically leapfrogging into an age where decentralized, digital currency and blockchain power the advancement of the domestic trade and finance industry into global markets.
If Bitcoin scams and speculation in the digital currency continue in Vietnam, then fear may delay blockchain technology from taking a significant foothold in the $199 billion market.
Even though education and reputable information on digital currencies, and its underlying technology, can counter this risk, ultimately, "without regulations, it requires time, effort, and capital to do so," Mr. Weil said.
For now, it looks like Bitcoin Vietnam is leading such initiatives , but it is up to authorities to dictate the future rewards.
VN Economic Times