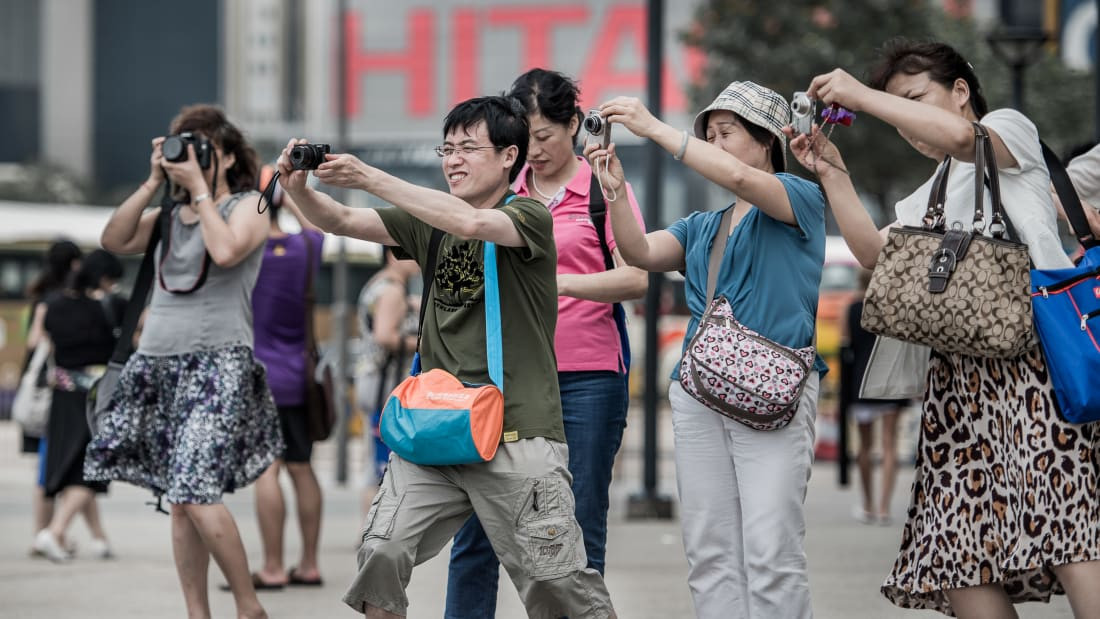 Cao Tri Dung, deputy chair of the Vietnam Tourism Association, said in the long term, China will still be the No 1 market for Vietnam's tourism, both inbound and outbound, so Vietnam needs to design policies that ensure harmonious benefits.
Stressing the importance of attracting Chinese travelers, Nguyen Quang Thang, CEO of Khanh Hoa-based Tictours, said only this source of travelers can fill in the big gap existing in the tourism industry, especially in Nha Trang, where hotels' room occupancy rates were just 10-15 percent over the last two years.
However, he said Vietnam needs to find new ways to attract and serve Chinese travelers, and to avoid repeating previous mistakes, including low-cost zero-dong tours and tax-avoidance tours, thus setting a level playing field for all enterprises.
Particularly, he emphasized the role of state management agencies in inspecting and preventing Vietnamese companies from cooperating with Chinese companies to provide illegal services and evade tax.
Regarding zero-dong tours, one of the biggest problems related to the Chinese market, Vu The Binh, chair of the Vietnam Tourism Association, said travel firms have to take responsibility. After three years of Covid-19, it is necessary to design the best solutions for the sake of travelers of both countries and avoid ill fame toward Vietnam's tourism.
However, some travel firms argue that Vietnam seems to be too strict about zero-dong tours. Ngo Lan Phuong, CEO of Kim Lien International Travel, said it is not true that zero-dong tour travelers don't bring profits and cause chaos. The important feature is management over the sales.
Chinese travelers are generous in spending and like shopping. Therefore, there should be high-quality products to encourage Chinese travelers to spend more money.
The director of a travel firm stressed that China is a vast market, not only for Vietnam, but the whole world, so, Vietnam needs a vision at a national level about developing the market.
Vietnam has succeeded in attracting a high number of Chinese travelers, but has failed in quality and administrative methods. After Covid-19, Vietnam needs to find a new way, and implement the strategy at a national level.
Regarding target clients, it would be better not to differentiate zero-dong tour travelers and high-income travelers, because 5-star hotels sell products and services at the same prices to every client. If businesses do inappropriate things, they will be discovered and punished by appropriate agencies.
Zero-dong tours are not new, but China's GDP income per capita has increased to $10,000, so it is necessary to view the inappropriate behavior towards Chinese travelers like travelers from other markets.
Considering Chinese like European, American travelers
Analysts said after three years of pandemic, there have been basic changes in demands and travel clients. Big groups will still account for a high proportion, but there will also be demands from small groups and changes in consumption behaviors.
It is expected that Chinese travel will see a boom, especially among young travelers.
According to Phuong, who runs a travel firm which serves 80,000-90,000 Chinese travelers in 2019, previously, Chinese traveled in groups, but now, they go solo and tend to book tours on online platforms.
Travelers' behaviors have also changed. After Covid-19, Chinese have become more demanding in food hygiene. Travel firms have to renovate their services and provide European-standard quality.
She said that Vietnam still needs a slogan to call on Chinese to travel to Vietnam.
"If you attend ITB trade fair in Germany or WTM in the UK this year, you will get first bookings one or two years later. But for the Chinese market, if you run a promotion program today, you will get the first clients next week," she explained.
Nguyen Xuan Binh, deputy director of the Da Nang Tourism Department, noted that the information on formalities and visa policies for Chinese travelers is still unclear. Many questions remain unanswered. Has China begun receiving travelers? What to do to ensure safety for travelers? Has the visa policy been approved?
He proposed that the Ministry of Culture, Sports and Tourism (MCST) work with the Ministry of Health (MOH) soon on medical conditions for Chinese travelers. It is necessary to negotiate with China about steps for tourism reopening.
Ngoc Ha