Chinese digital content firms flock to Vietnam market

The community of Vietnamese TV service providers has been stirred up by the news that Baidu and Tencent have begun selling VOD (video on demand) with subtitles in Vietnamese, collecting fees from VIP subscribers in Vietnam dong.
The two apps provide large amounts of movies, dramas and gameshows produced by Chinese television stations and cinema companies.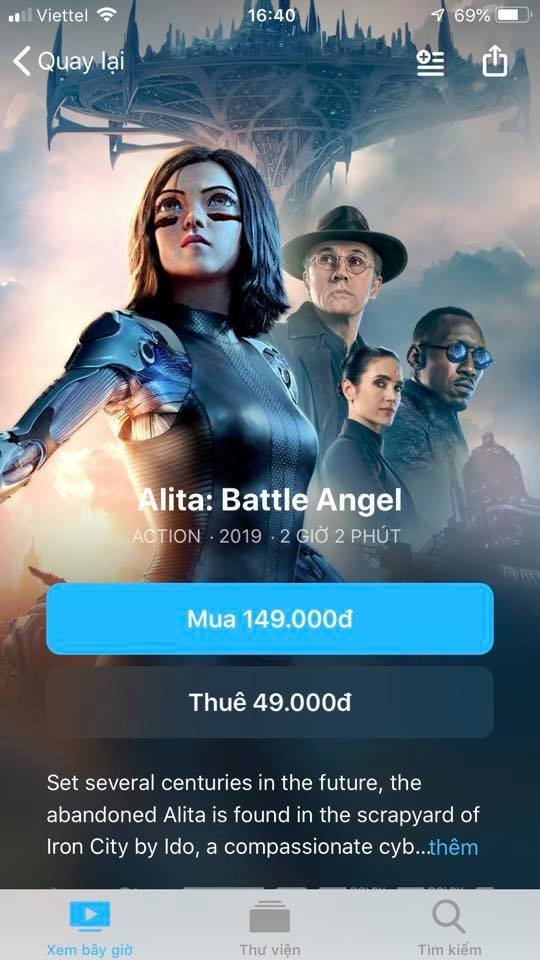 One just needs to download the apps and watch thousands of movies and game show programs with daily updated content, without registered accounts.

Meanwhile, Vietnamese internet-based content producers are uneasy about the news that two Chinese across-border OTT apps, WeTV and iQIYI have begun providing services in Vietnam. Users can download the two apps and register VIP service packages with payment in dong.

The two apps provide large amounts of movies, dramas and gameshows produced by Chinese television stations and cinema companies.
 The content has subtitles in Vietnamese language, and users can pay reasonable fees to buy VIP service package. To use WeTV, for example, one has to pay VND25,000 a month only, VND55,000 a quarter and VND259,000 a year.
On iQIYI, there are two service packages – Gold VIP and Diamond VIP which charge VND49,000 a month for Gold Vip, VND130,000 a quarter and VND499,000 a year. As for Diamond VIP, the fees are VND59,000, VND160,000 and VND599,000, respectively. On iOS app, users make payment via Apple's payment portal to buy the VIP packages.

Analysts commented that the fees set by WeTV and iQIYI are 'extremely competitive', which are 3-4 times cheaper than Netflix and iFlix and equal to the service fees set by Vietnamese OTT TVs such as Clip TV, Danet, Fim+ and VTVcab ON.

WeTV is developed by Tencent, while iQIYI belongs to Baidu.

Apple TV has also attacked the Vietnamese market, allowing users to pay fees in Vietnam dong. However, the fees for its services are very high. To watch the new action film made in 2019 titled 'Alita: Battle Angel', one would have to pay VND149,000 to buy, or VND49,000 to lease the movie.

The Ministry of Information and Communication (MIC), which is amending Decree 06 on the management of radio and television services, plans to add regulations on the management of content services provided on internet, mobile platforms and content provided across borders to Vietnam.

Some years ago, when Netflix and iFlix began providing content in Vietnamese language and collecting fees in Vietnam dong, worries were raised about the legitimacy of the services.

Under Vietnamese laws, pay-TV service providers must register their operation in accordance with the Enterprise Law and must be licensed to provide services. They have to comply with regulations on editing, translation and content management in accordance with the laws of Vietnam.
Linh Ha

The internet and smartphones are having a profound impact on consumers in many areas and offering manufacturers and retailers the opportunity to promote their products, a seminar heard in HCM City yesterday  

Global tech giants namely Facebook, Google, and YouTube have deleted from its platforms a number of offensive content at the request by the Vietnamese government.