CNN to broadcast 15 short films promoting Hanoi in 2019

The series will be aired 60 times in 2019, of which each of the four aforesaid contents will be run 15 times.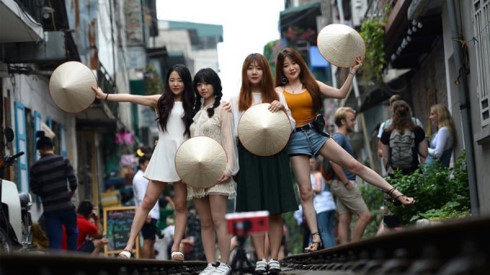 Illustrative photo
CNN, the US Cable News Network, will broadcast 15 clips of 60 seconds each about Hanoi on its international channel in 2019, the Hanoi Department of Tourism cited CNN's announcement letter.
The move aims to realize a memorandum of understanding signed between the Hanoi People's Committee and CNN on May 20 on a cooperation agreement to disseminate the capital city on CNN channel for the 2019-2024 period.
 The program includes five episodes of "The Keepers", five episodes of "Iconic Hanoi", three episodes of "60 Second Vacation", one episode of "5 Reasons to Love Vietnam" and one episode of "Sporting Moments Vietnam".
 These short films are expected to bring multi-dimensional views and experience that the CNN production crew found in Hanoi to its global audience.
 Such contents are on air from July 15 to October 21 on television and digital platforms as well as CNN social media targeting the Asia-Pacific, Europe, South Asia, and North America.
 The series in 2019 will be aired 60 times in 2019, of which each of the four aforesaid contents will be run 15 times. Hanoitimes
Schedule for 15 short films about Hanoi in 2019 on CNN:

The Keepers: 15/7, 22/7, 29/7, 5/8, 12/8

Iconic Hanoi: 23/9, 30/9, 7/10, 14/10, 21/10

60 Second Vacation: 26/8, 2/9, 9/9

5 Reasons to Love Vietnam: 19/8

Sporting Moments Vietnam: 16/9
Hai Yen