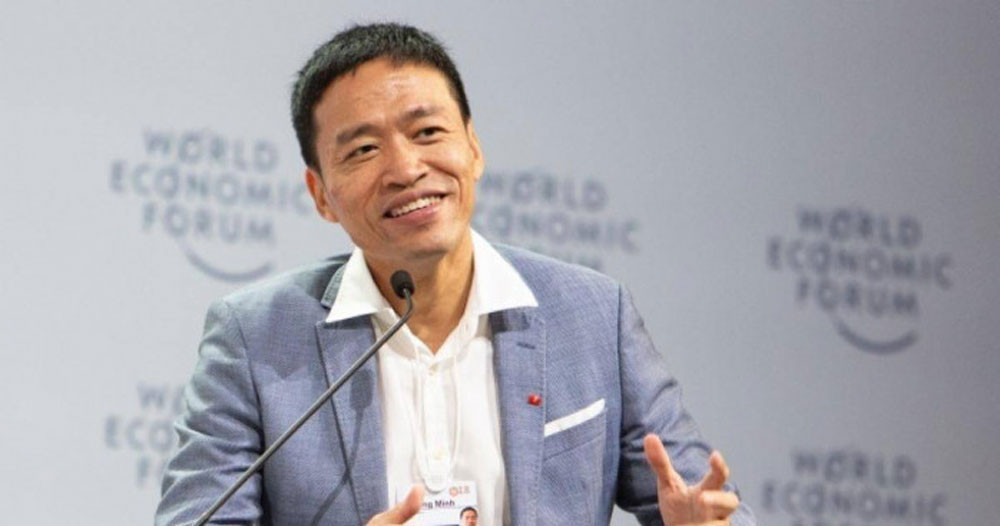 The Hanoi Stock Exchange (HNX) announced its decision to put VNZ on the restricted trading list, commencing May 25. This means that VNZ will only be traded on Friday.
The problem is that VNG has been late by more than 45 days in submitting the 2022 audited financial report.
Prior to that, on March 31, 2023, VNG released extraordinary information on the temporary postponement of the exposure of audited financial report for 2022. This is because the company is preparing financial reports in accordance with both VAS (Vietnamese Accounting Standards) and IFRS (International Financial Reporting Standards) at the same time.
VNG is a large technology firm which has business operations in Vietnam and many other countries. VNG has 33 subsidiaries and affiliates, including 18 companies and charity funds in Vietnam and 14 companies overseas, pursuing different accounting and legal regimes.
On the May 25 stock trading session, the VNZ price increased slightly to VND769,000 per share, continuing to be the share with the highest market price. However, the price represented a sharp fall of 45 percent compared with its peak gained in mid-February, which means an 'evaporation' of $1 billion. The current capitalization value has dropped to $1.2 billion.
VNG has reported net revenue of VND1.852 trillion for the first quarter 2023 and gross profit of VND847 billion, increasing by 11 and 17 percent, respectively, compared with the same period last year.
On February 16, VNZ price soared to VND1.56 million per share after 11 trading sessions of hitting ceiling levels (from the initial reference price of VND240,000 per share).
At that time, VNZ, the owner of Zalo, an app popular among all Vietnamese, became the enterprise with the share price at an all-time high in the Vietnamese stock market with capitalization value of VND55.9 trillion ($2.3 billion).
With the current price, VND769,000 per share, CEO Le Hong Minh has stock assets worth VND2.7 trillion, which places him among the top 50 richest Vietnamese dong billionaires. He is the second richest technology billionaire, after Truong Gia Binh, president of FPT, who has VND6.32 trillion.
VNG is considered the first tech unicorn of Vietnam, i.e. a startup with value at over $1 billion.
Prior to that, investors also witnessed FPT, the tech giant owned by Binh, obtain capitalization value of billions of dollars (the figure was $3.8 billion on May 24). However, FPT is not called a unicorn because FPT is a mature company, not a startup, with 25 years of operation.
At present, VNG's capitalization value is just $1.2 billion, a bit higher than the $1 billion reported in 2014 and lower than the $2.2 billion as valued by Temasek investment fund run by the Singaporean government in 2019.
The valuation of tech firms is not implemented in the usual way. In many cases, tech firms incur big losses, but still have a high valuation.
VNG has a concentrated shareholder structure with one foreign shareholder holding 49 percent of shares, Big V Technology JSC holding 19.8 percent and Le Hong Minh 9.84 percent.
Investors still put high hopes on VNG's big projects including ones in games and online ads; ZaloPay, expected to become the No1 e-wallet in Vietnam; VNG Data Center; and a plan to list shares on the US bourse.
Vietnamese billionaires' assets fall slightly
After increasing sharply in January, many Vietnamese dollar billionaires saw their assets decrease in February and then go flat in recent months.
As of May 24, according to Forbes, billionaire Pham Nhat Vuong had stock assets of $4.3 billion, lower than the $4.5 billion reported on Jan 27 (right after the Tet holiday).
Billionaire Tran Dinh Long has seen his stock assets decrease to $1.8 billion by May 24, while Nguyen Dang Quang and Ho Hung Anh to $1.1 billion and $1.4 billion, respectively, compared with April 4, 2023.
The Vietnamese dollar billionaires in Forbes' list include 1/ Pham Nhat Vuong (president of Vingroup) 2/ Nguyen Thi Phuong Thao (CEO of Vietjet) 3/ Tran Dinh Long (president of Hoa Phat Group) 4/ Tran Ba Duong and family members (the owner of Thaco, an automobile manufacturer) 5/ Ho Hung Anh (president of Techcombank) and 6/ Nguyen Dang Quang (president of Masan Group).
Tran Dinh Long has surpassed Anh thanks to the strong recovery of HPG share prices since November 2022.
As of May 24, six Vietnamese billionaires had total assets of $12.3 billion, lower than the $18.3 billion in March.
Manh Ha