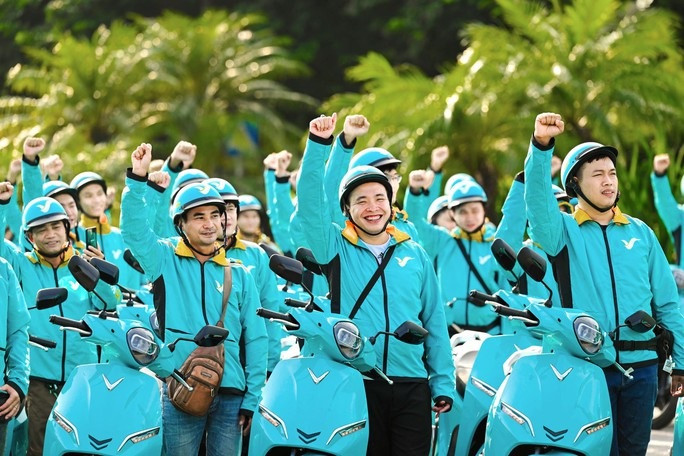 The service was introduced in Hanoi by GSM (Green Smart Mobility) Joint Stock Company – the first taxi service supplier using electric vehicles in the country.
Xanh SM Bike service uses electric motorbikes produced by VinFast, a member of the Vietnamese conglomerate Vingroup. It was launched four months after the company launched the Xanh SM Taxi and Xanh SM Luxury taxi services using VinFast electric cars.
From August 14, customers can order Xanh SM bikes via the Xanh SM app which can be downloaded from the Apple Store and Google Play Store. Fees are VND13,800 for the first two kilometres and VND4,800 per kilometre from the third kilometre.
Xanh SM also provides the Xanh 2 School service which transports students to school.
GSM General Director Nguyen Van Thanh shared that the firm wants to contribute to the country's climate change response efforts by reducing emissions from vehicles.
He said that the firm plans to expand the Xanh SM Taxi and Xanh SM Luxury taxi services to 27 localities in Vietnam and three other countries.
At the same time, they would also expand the Xanh SM Bike service to five localities with a fleet of 60,000 vehicles in Vietnam this year.
Source: Dtinews