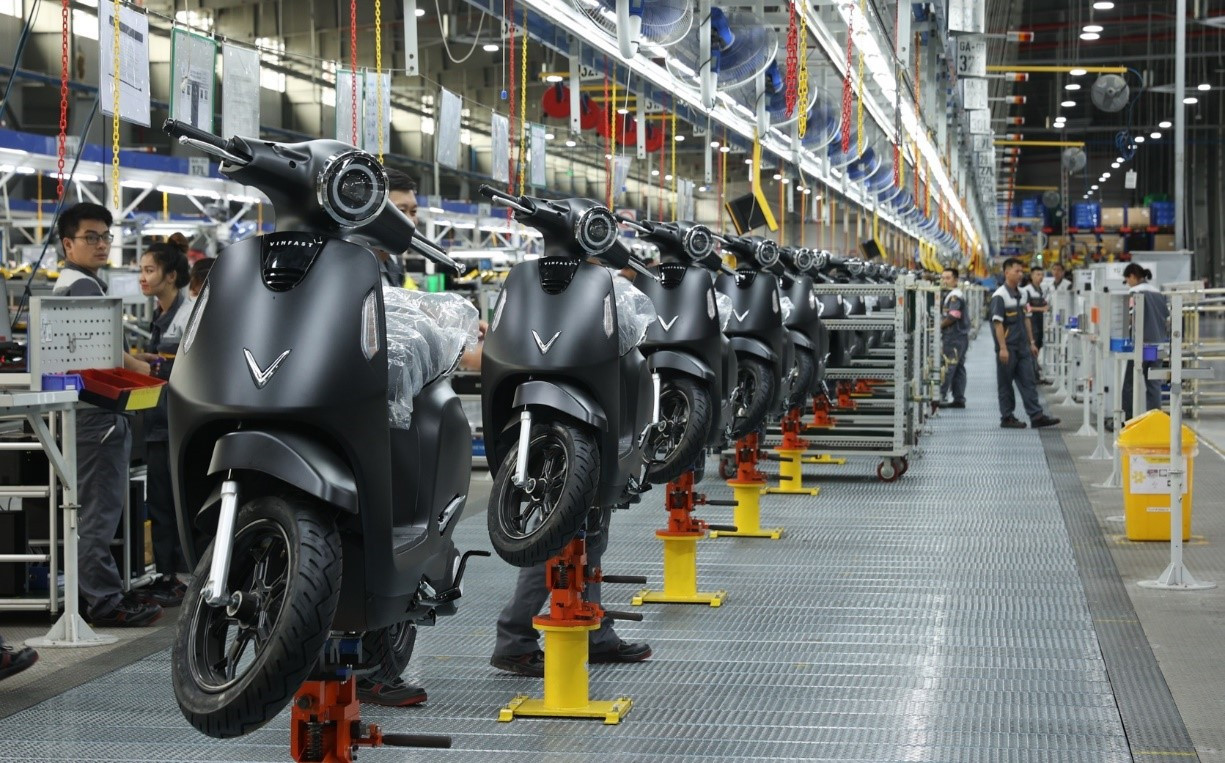 A report from the Vietnam Association of Motorbike Manufacturers (VAMM) showed that total demand for motorbikes in the last five years has been on the decrease.
After two years of Covid-19, the demand for motorbikes in Vietnam has begun recovering weakly because of disruption of the supply chain. However, the more noticeable cause is the saturated market.
Analysts noted that in 2003-2022 the market witnessed 5-year cycles, when the upward trend appeared in the first one or two cycles. After that, market growth began slowing down and declining.
In 2018-2022, the total demand decreased in comparison with sales of the previous cycle around 2016.
According to VAMM, in 2022, only 3 million motorbikes were sold, a decrease of 8 percent compared with 2019 before the Covid-19 outbreak. The statistics about sales in January and February 2023 showed that total demand may continue to slide.
The only bright spot in the picture of the Vietnamese motorbike market in the last three years has been the appearance of electric motorbikes.
The tendency of using electric motorbikes is growing in large cities, especially in Hanoi and HCM City, thanks to convenience and economy.
People's demand for electric motorbikes has increased because of the appearance of domestic manufacturers who have pursued methodical investment strategies and focused on improving the quality of products and diversifying designs.
Electric motorbike models with luxury and fashionable design, such as Eo200, Feliz S and Vento S have appeared as reasonable replacements for traditional vehicles amid the petrol price escalations and serious environment pollution caused by high emissions.
Also, the great efforts of manufacturers in increasing the distance of electric motorbikes are undeniable.
VinFast, a 100 percent Vietnamese owned manufacturer, has launched LFP battery with high durability and long operation distance. Feliz S, Klara S Vento S and Theon S all allow more than 150 kilometers for each battery charge. Of these, Evo200 allows travel 203 kilometers at maximum.
Electric motorbikes nowadays prove to have more utilities, which can connect with smartphones to detect errors, check information from a distance and update software. They can be used easily like a phone.
Hoang Hiep