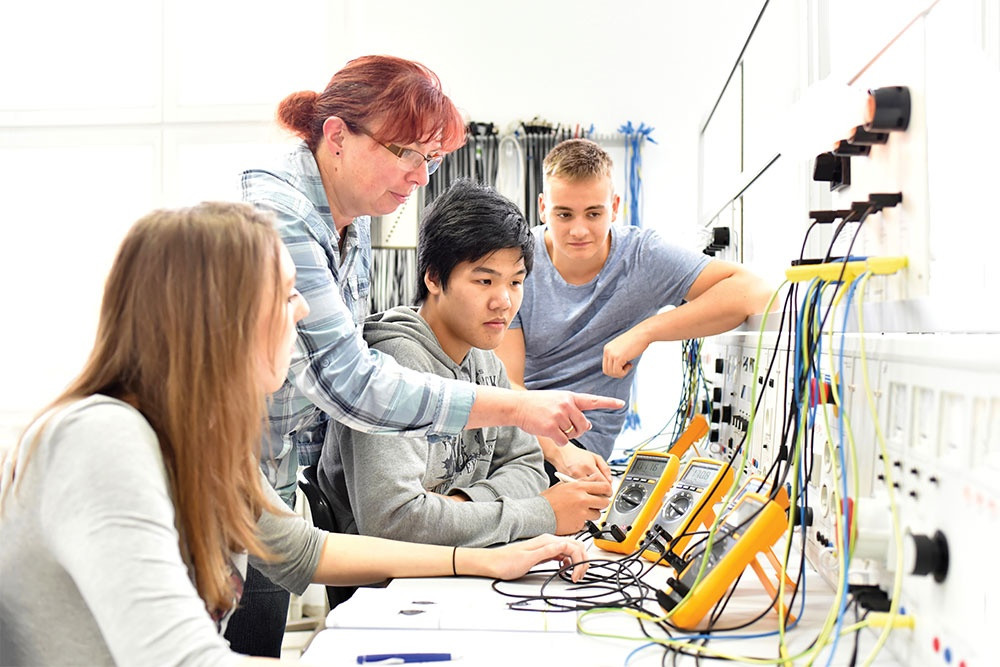 Foreign experts have had to deal with additional procedures to work in Vietnam in recent times, Photo: Shutterstock
Problems related to work permits for foreign experts in Vietnam were inevitably brought up at last week's Vietnam Business Forum (VBF) event in Hanoi.
In a document sent to the Vietnamese government, ministries, and agencies, foreign chambers of commerce in Vietnam again claimed that the issuance of work permits is too lengthy, causing many difficulties for production and business.
The European Chamber of Commerce (EuroCham) acknowledged that many inadequacies in implementation of administrative procedures have been resolved in recent times. However, some enterprises are still struggling with procedures on new work permits and renewals.
"Many people from Europe used to work and live for a long time in Vietnam, but it is no longer as easy to do so. In just one example, many international schools here have a need to recruit teachers from overseas, but there are too many procedures to apply for a work permit, which affects investors," claimed Dang Tuyet Vinh, a representative of EuroCham Vietnam.
Regulations note that it should take 10 days for approval of foreign labour demand, or five days for a work permit from the date of receiving a completed application. "However, the reality is much different, and enterprises often take 10 weeks or more to complete the procedures," said Vinh.
European enterprises are often large investors in Vietnam and, in addition to creating jobs for local workers and strengthening their skills, they still need foreign experts for the operating of their businesses.
However, such enterprises have been confused with the rules since Decree No.152/2020/ND-CP on recruitment and management of workers at foreign employers was put into effect, according to Vinh.
At the VBF, a representative of the Singapore Business Association in Vietnam cited one Singaporean enterprise in Ho Chi Minh City that transformed from a one-member company into a joint stock company. After this move, the company had to apply for new work permits for the same foreign employees who were already working for them.
"There should have been the option to update their permits, instead of applying for brand new ones and carrying out all the previous procedures. It takes too much time," said the representative.
Some localities have found a way around the delays, however.
Facing complaints from foreign business associations, Nguyen Van Lam, deputy director general of Ho Chi Minh City Department of Labour, Invalids, and Social Affairs, said the department has been able to remove obstacles in the amended Decree 152.
"We can grant a new permit within seven days, and permit renewals have been shortened from three working days to one only," Lam said.
At Ho Chi Minh City Department of Labour, Invalids, and Social Affairs, over 28,000 documents were received last year, including 15,400 on labour demand, 10,800 on new work permits, 1,120 on permit renewal, and 440 on extending work permits.
Additionally, Lam pointed out some mistakes that businesses often make. Common issues include enterprises not collecting enough documents in terms of consular legalisation, certified copies, and notarised translations; while there can also be a lack of specific information related to the foreigner's professional training and work experience, which may also be inconsistent with the employers' report explaining the need for foreign workers.
Foreign-invested enterprises also struggle with proving the foreign worker's experience, which must include a university degree and document confirming at least three years of work experience in the role they want to take up in Vietnam.
EuroCham and the US equivalent AmCham suggested at the VBF that businesses should be allowed to submit previous work permits of experts as proof that they have satisfied the recruitment conditions.
They also believe that the requirement that work experience must be in the exact field they need the permit for should be abolished.
However, a representative of the Ministry of Labour, Invalids, and Social Affairs told VIR that the degree of foreign employees must match the work experience and business recruitment strategy as stipulated in Decree 152's Article 3.
"A doctor or teacher must have enough degrees, knowledge, and skills. An art teacher cannot teach maths, also, and a dentist cannot be a cardiologist," the representative said.
Source: VIR