As many as 25 artists from 16 countries are exhibiting their work at an exhibition at the Da Nang Art Museum until August 7 as part of a one-week exchange programme.
An art exhibition of more than 50 worksy by local and foreign artists can be seen at the Da Nang Fine Arts Museum until August 7
The programme is part of the first international fine arts exchange camp hosted by the Fine Arts, Photography and Exhibition Department of the Ministry of Culture, Sports and Tourism, in conjunction with the Da Nang Culture & Sports Department.
More than 50 paintings, graphic works, sculptures and installations by Vietnamese, Australian, Chinese and French, as well as German, Indonesian, Italian and Japanese artists, are on display.

The artists created a shared painting on acrylic, measuring 1.6 by 2.4m, as a gift to the museum.
"This is a special fine arts exchange to express the solidarity and openness of Vietnam," said culture deputy minister Ta Quang Dong. "Through this, Vietnam would like to present our images of landscapes and people to friends and tourists."

"Though they were created after a short period, the works express a diversity in styles, ideologies and points of view with specific individual characteristics," he said.
The artists explored tourism destinations in Da Nang, including Ngu Hanh Son Mountain, Son Tra Peninsula, Ba Na Hills, and Hoi An ancient town.
Many visitors to the exhibition were impressed by the artworks.
"I like the new materials and the way of expression in installations like Cổ Tích Loài Người (Legend about Human Beings) by Vu Bach Lien, the painting She Loves Roses by Mon Thet and the metal work Mưa Đà Nẵng (Da Nang Rain) by Vu Binh Minh," said visitor Nguyen Quang Binh.
"They are interesting and young like the artists themselves," he said.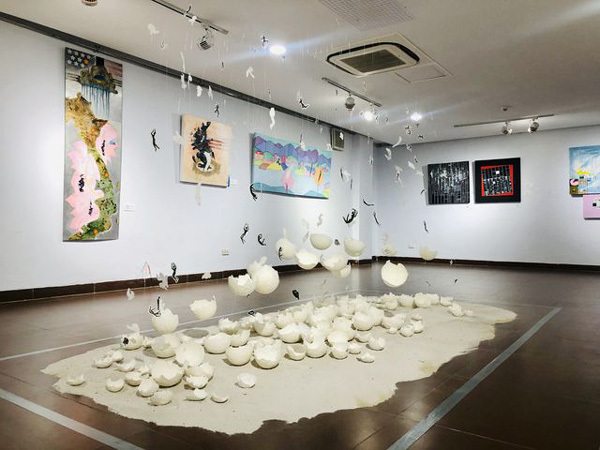 "Cổ Tích Loài Người" (Legend about Human Beings) installation by Vu Bach Lien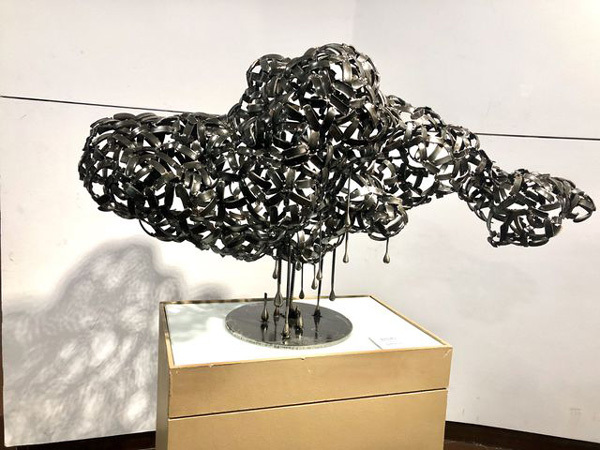 "Đà Nẵng Rain" sculpture by Vu Binh Minh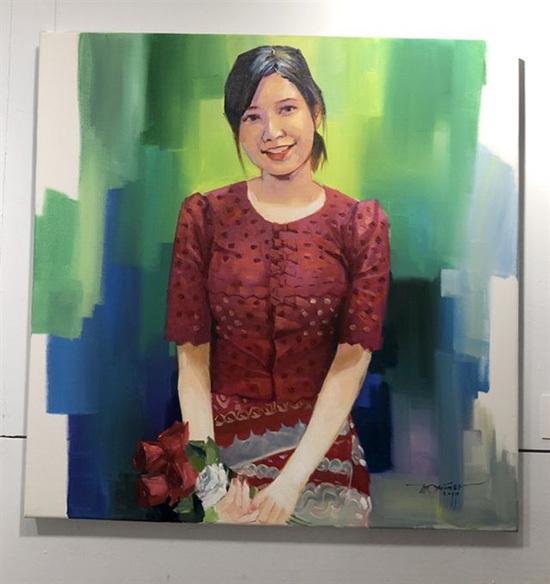 "She Loves Roses" painting by Mon Thet.
VNS