The 10th Europe-Viet Nam Documentary Film Festival is taking place at the National Documentary and Scientific Film Studio in Hanoi and Hoa Sen University in HCM City from May 31 to June 9.
Documentary film fest celebrates 10th year
Young girl and the world of documentary filmmaking
Vietnam Documentary Film: History and current scene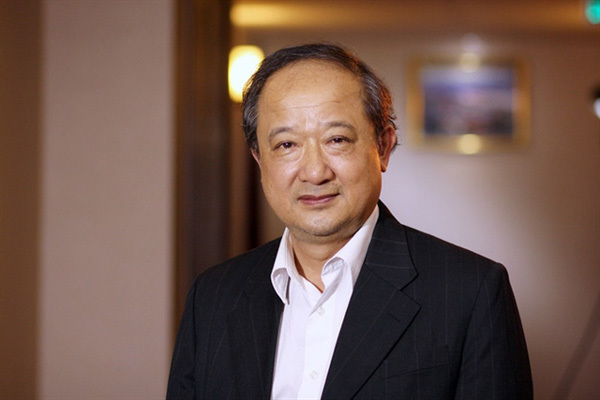 Documentary filmmaker Nguyen Nhu Vu.
All Vietnamese documentary films shown at the festival have been produced by the national studio.
Moc Anh from Weekend People interviews filmmaker Nguyen Nhu Vu, who is honoured with the People's Artist title, acting director of the studio, about Vietnamese documentary films.
What difficulties does the studio face in making documentaries?
Documentaries no longer face the same difficulties and challenges.
The State pays a lot of attention to Vietnamese documentary films. All our films are broadcast on television. However, the output is low.
Therefore, we have to think about expanding output and bringing films to a wider audience. We will post films on Youtube and other social networks to attract more public attention.
Every year we have to review the quality of films. In two years, we produced 27 films, which reflect a turning point in creativity.
These films, such as Ông Tây Nước Mắm (Fish Sauce Westerner); Cuộc Di Cư Của Bầy Cừu (Migration of Sheep Flock); and Chí Sĩ Yêu Nước Phan Châu Trinh (Patriotic Phan Châu Trinh), had a strong impression on viewers.
Plus, we don't only have a team of script writers who are working at the studio, we also get strong support from contributors including writers and journalists.
However, no matter what the source for the script we always have to follow film production processes in which the studio art council regularly gives suggestions to the script writers.
Do you think these films are representative of Vietnamese documentaries as a whole?
The annual review is very important for the studio. This is an opportunity to evaluate, thereby drawing experience so that the production of films can improve.
The evaluation results are also the basis for the company to select films to enter major competitions, such as the Kite Award of Viet Nam Cinematography Association and Viet Nam National Film Festival.
There are many works that are of high quality, creating a new wave of documentary filmmaking in Vietnam.
Some films have won awards at the annual Kite Awards and some films will attend the triennial national film festival.
Diversity of themes and ways of expression also marked the change in creative thinking, especially among young authors.
The 33-minute Chuyện Những Người Lính Già (Old Soldier Story) by director Duong Ngoc Hoa and cinematographer Nguyen Anh Tuan has revived memories of soldiers involved in the Dien Bien Phu campaign 65 years ago.
Ông Tây Nước Mắm, with a length of 56 minutes, attracted viewers with vivid details about French chef Didier Corlou. He has created and used Vietnamese fish sauce to create unique flavours in his dishes.
Cuộc Di Cư Của Bầy Cừu by Linh is a good quality film about upheaval in the life of a Cham ethnic family working as sheep herders in the southern province of Ninh Thuan. Wherever they go they still follow the traditional customs of Cham people and always know how to connect families with the community and the villages.
Expectations are high, but of course it cannot be carried out immediately. For example, a number of key topics such as anti-corruption have been scripted but the films have not yet been made.
We hope that the studio will be able to produce these films.
What do you think about young documentary filmmakers?
Young filmmakers are a key force in the studio. They are very active. It must be noted that despite their young age and inexperience they have caught up quite quickly. Over the years, they have made many good films attracting the attention of the public.
Some of them are very young, but have demonstrated great creativity, such as Dang Thi Linh and Phung Ngoc Tu. After Yesterday's Story — the film tells the 20-year journey of rock group Wall Band – the female director has continued to make a mark with a 63-minute film about the migration of sheep.
With consecutive Golden Kite Award and Golden Lotus, Tu has made the studio very proud.
VNS