The Âm Nhạc Việt Nam (Vietnamese Music) series will kick off with a concert at the Hoa Binh Theatre in HCM City on July 13.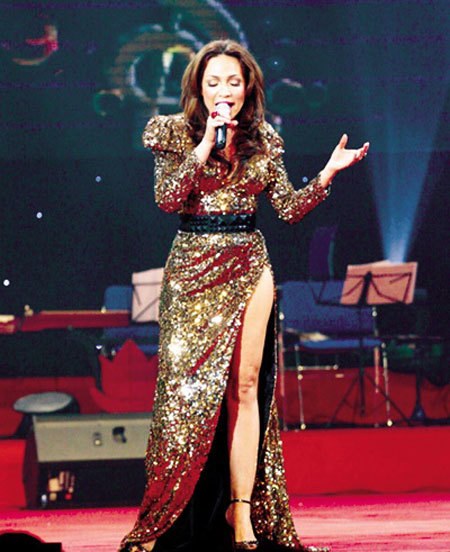 Vietnamese-American singer Thanh Ha will perform at the first concert of the "Âm Nhạc Việt Nam" (Vietnamese Music) music series at Hoa Binh Theatre in HCM City on July 13. — VNS File Photo
The series, which honours Vietnamese composers and singers, will be organised twice a year.
The first concert, Huyền Thoại (Legends), will highlight love songs by famous Vietnamese composers such as Trinh Cong Son, Ngo Thuy Mien, Phu Quang and Duc Huy.
It will feature performances by Vietnamese-American singers Bang Kieu, Thu Phuong and Thanh Ha, along with local veteran performers Cam Van, Bao Yen and People's Artist Ngoc Giau.
Young singers Ha Van, My Phuong and Quang Hieu will perform in the show.
Director Pham Ngoc Dung, a graduate of Ha Noi University of Cinematography and Theatre, is the show's general director, while musician Le Quang, who has produced music for numerous famous singers, is the show's director of music.
Quang said: "Âm Nhạc Việt Nam is a great show highlighting everlasting songs in the Vietnamese music scene for over a decade. The show will use high-end visual and sound technologies to impress audiences."
Musician Duc Huy and MC Trac Thuy Mieu will be the host of the show. The host will provide audiences the background of each song and information about composers' lives and music careers.
The concert will begin at 8pm. The theatre is at 240 3 Tháng 2 Street in District 10. Tickets are available at the venue's box office.
VNS