Artist Oanh Phi Phi is displaying two of her large sculptural installations at an exhibition at The Factory Contemporary Arts Centre in HCMC.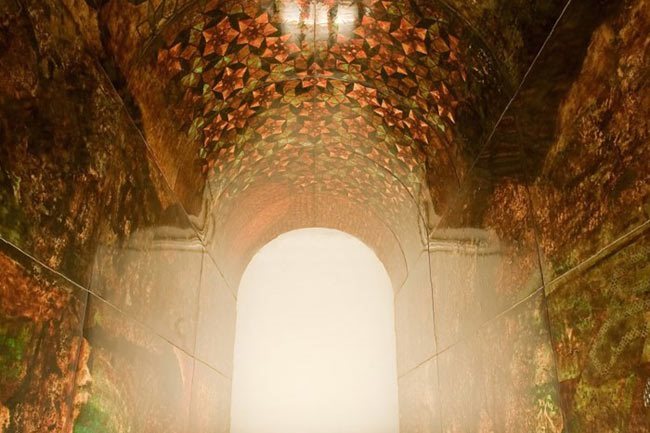 Specula sculptural installation, which is one of the two on display at Oanh Phi Phi's "Interface" exhibition - PHOTO: COURTESY OF ORGANIZER
While Specula is an immersive lacquered tunnel, Palimpsest personifies tools of producing images. What is dazzling about these two sculptural installations is that they are analogous to organs of a body.
The art of Oanh Phi Phi is primarily a relationship between lacquer, light and movement. In her artworks, lacquer is a material of not only physical but also visceral density.
Oanh Phi Phi was trained as an oil painter but she fell in love with lacquer as a student. She has been creating lacquer artworks over the past 15 years. "I want lacquer to become a unique genre that has something to say about how images are formed and thus has grounds to exist beyond current debated discipline. I relate to lacquer as a medium of newness, a material with deep haptic qualities."
The show, called Interface, runs until July 21. This is the artist's first solo exhibition in HCMC. Tickets cost VND50,000 per adult and VND40,000 per student. Children under 12 are admitted free.
On the occasion of the exhibition, curator Phoebe Scott from the National Gallery of Singapore will make a presentation at The Factory on July 13 about visual and theoretical history of lacquer, focusing on Vietnam in relation to the broader Southeast Asian lacquer practice. SGT