Rapper Den Vau, nominee for Best Impressive Singer at VTV Awards 2019 of Vietnam Television, will perform in HCM City on November 9.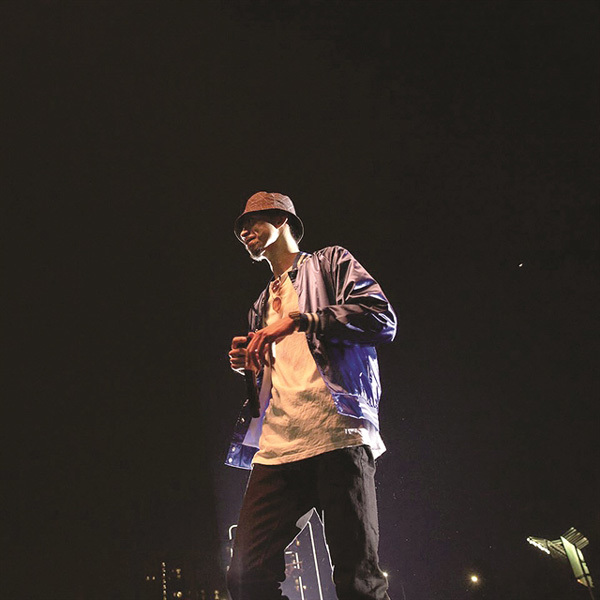 Rapper Den Vau will stage a solo performance in HCM City on November 11 to celebrate his 5-year career. — Photo courtesy of the organiser
As many as 5,000 concert tickets were sold 10 minutes after public release on October 18.
He will perform 20 songs, including top hits Anh Đếch Cần Gì Ngoài Em (I Don't Need Anything… Except You), Ngày Khác Lạ (Strange Day) and Đố Em Biết Anh Nghĩ Gì (Do You Know What I Think Of).
At his concert, called Show của Đen (Đen's Show), the singer will perform his top hits this year, Mười Năm (Ten Years) and Bài Này Chill Phết (Best Song).
While Mười Năm is a production between Den and Lynk Lee, Bài Này Chill Phết will be performed by Đen and young female pop singer Min.
Bài Này Chill Phết, which was released in May, has attracted more than 74 million views on YouTube.
"I often sing three or four songs in a show. I don't know how I can sing 20 songs at my first concert, Show của Đen, but I know I will stay on the stage until nearly my last breath," said Den Vau.
Den Vau, whose real name is Nguyen Duc Cuong, wrote his first rap lyrics when he was at school. He began his career when he was a worker in 2014 in Ha Long City in Quang Ninh Province.
His first song, Ngày Lang Thang (Wander Days), featured life challenges and was performed for his friends in 2016 in Hue.
He later wrote and released Đưa Nhau Đi Trốn (Escape Together) released on YouTube in May, 2016. The song made waves among fans of underground music.
In 2018, he became a phenomenon in the industry after releasing Anh Đếch Cần Gì Ngoài Em in November. The song tells the challenges and difficulties that urban youth face today.
He won two top prizes, Best Underground Male Singer and Most Impressive Singer, at We Choice Awards 2018 from Zing, a social network in Vietnam.
"I want to give thanks to my fans who support my career," said Den Vau.
Movie director Nguyen Tri Vien of FapTV, a YouTube channel of FAP comic group of HCM City, said: "I love music by Den Vau. His songs feature my youth."
Around 10,000 people are expected to attend Show của Đen, which will begin at 8pm on November 9 at the Military Zone 7th Gymnasium, 202 Hoang Van Thu Street in Phu Nhuan District. VNS