The Ural Opera Ballet Theatre will perform the classical ballet Giselle at Ha Noi Opera House on Wednesday.
Russian dancers perform Gzhel in Hanoi and HCM City
Classical ballet Giselle to be staged in HCM City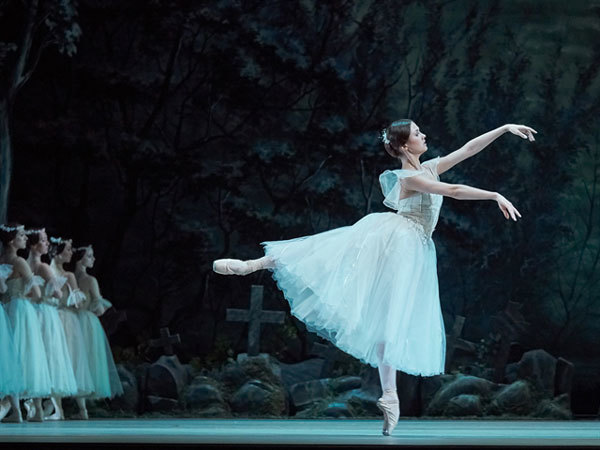 Classical ballet Giselle will be performed by Ural Opera Ballet Theatre at Ha Noi Opera House in June 12. -- Photo trungtamnghethuatbieudien.gov.vn
The shows will be held by Ministry of Culture, Sports and Tourism's International Co-operation Department and Russian Embassy to mark Russian National Day and Russia Year in Vietnam.
The shows will take place at 2.30pm and 7.30pm on the same day.

The ballet features a peasant girl named Giselle who dies of shock after learning her lover was engaged to another woman and deceived her.
She is then summoned from her grave by a group of female spirits who plan to kill her lover, but her enduring love saves him from death.
The theatre was established in 1912 named the Ekaterinburg Opera and Ballet Theatre and was recently renamed the Ural Opera Ballet after the Ural Mountains west of Ekaterinburg City.
Giselle, one of repertoires of the theatre is a typical dance of romantic ballet.
At the theatre, the classical version premiered in 2017 with choreographers Natalia Bolshakova and Vadim Guliaiev, stage designer Andrey Voitenko, costume designer Tatiana Noginova and light designer Nina Indrikson.
VNS