Son Tung M-TP, a Vietnamese singer behind many hits with millions of views on Youtube, will work with his Underground-style friends to launch the Sky Tour Project, a series of musical nights in three major cities – HCM City, Da Nang and Hanoi.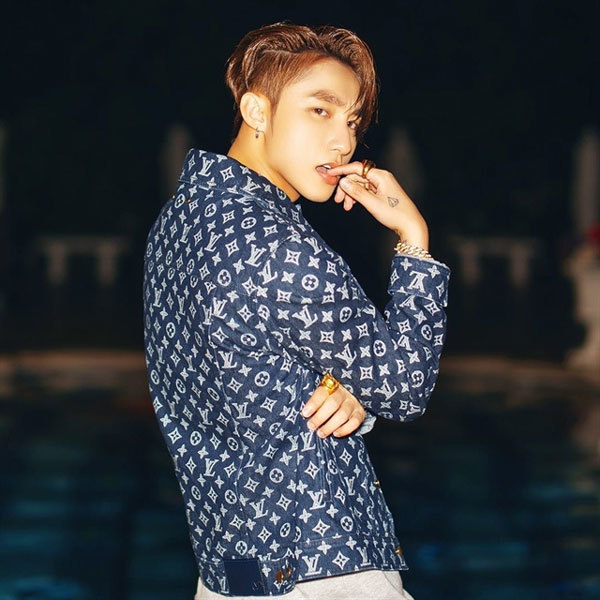 Singer Son Tung M-TP will perform his hits and new songs at his upcoming Sky Tour that will be held in three major cities - HCM City, Da Nang and Hanoi. — Photo M-TP Facebook
In his trans-Viet Nam tour, the singer will perform his hits like Hãy Trao Cho Anh (Give It to Me) – the song he performs with American rapper Snoop Dogg, Chạy Ngay Đi (Run Now) or Em Của Ngày Hôm Qua (You Come from Yesterday) together with his new songs. Notably, his old hits will be performed in new instrumental combinations.
At the press conference announcing the Sky Tour Project, Son Tung M-TP revealed that it would not an individual show but a programme in which he would be accompanied by other artists like Justatee, Rhymastic, Tiên Tiên or Kay Trần.
"I do not aim at any huge targets in holding this tour but dedicate it to my fans' affection. We artists want to create a 'festival' in which the audience can enjoy the music and dance together," he said.
Not only performing, the Hãy Trao Cho Anh (Give It to Me) singer will also produce and participate in writing scripts for the programme. He also noted that his appearance in this show would be more mature that those in previous shows. Besides, the visual effects of the stage, demonstrated in the stage planning and international-standard light system, would receive thorough investment, he added.
"I work not only for my name as Son Tung M-TP. I hope that I could collaborate with other artists to realise a dream – that the world will see, listen to a Vietnamese-language music video and recognise that Vietnam has many talented people. V-Pop has not actually appeared on the world's musical stage," he said about his ambition after releasing his recent million-view video Hãy Trao Cho Anh (Give It to Me).
The Sky Tour Project will be organised in HCM City on July 28, Da Nang on August 4 and Hanoi on August 11.
Born in 1994 in Thai Binh Province, Son Tung MT-P began his professional career in HCM City in 2011.
He quickly became a breakout star in the industry. His major hits, including Em Của Ngày Hôm Qua (You Come from Yesterday), Cơn Mưa Ngang Qua (The Rain) and Không Phải Vừa Đâu (Nothing Common), are still hits today.
Tung's songs are a mix of Vietnamese folk music and K-pop.
In 2017, he won the SBS Pop Asia 2017's Best Solo Release presented by SBS PopAsia, an Australian music radio programme that broadcasts 24/7 Asian pop hits online and on radio.The pop star brought home the prize thanks to his music video, Nơi Này Có Anh (I'm Here), released in February, which attracted more than 100 million views on YouTube 59 days after its release.
His recent Hãy Trao Cho Anh (Give It to Me) in which he perfoms with American rapper Snoop Dogg has attracted more than 13.9 million views after only 15 hours of its release on YouTube. The song also reached a new record in Vietnam after attracting one million views on YouTube, eight minutes after its release on July 1.
VNS