Facebook Vietnam discovers forgery scams that aim to steal passwords
The scam of tagging people in forged articles about traffic accidents to steal passwords has been discovered by Facebook.
The scammers' accounts might be eliminated.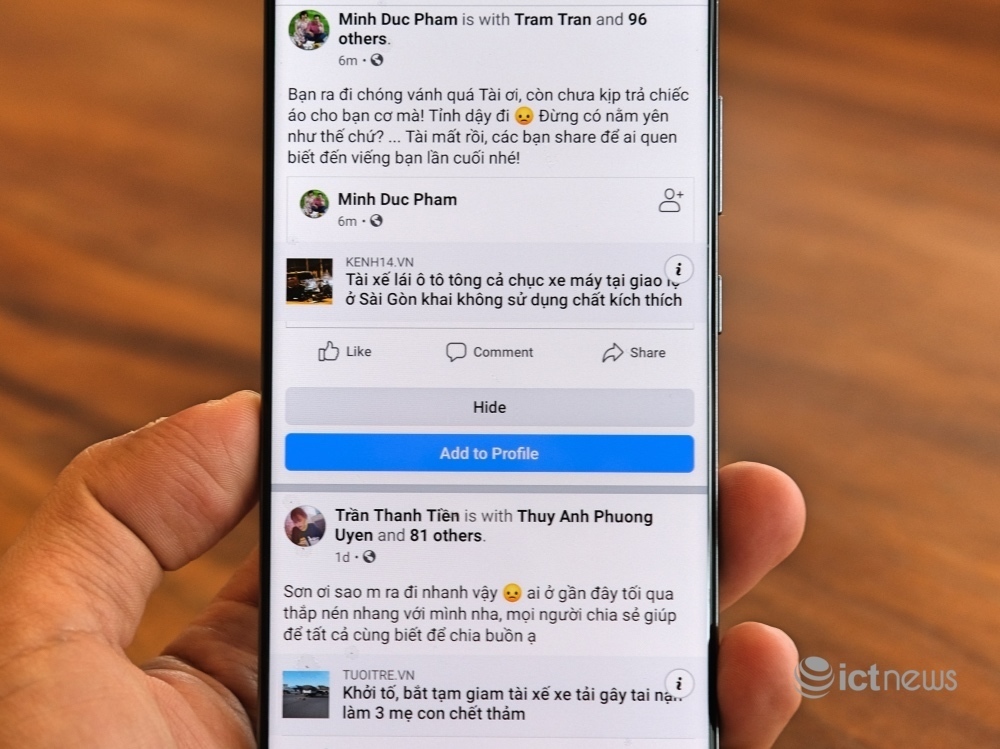 Many Facebookers have recently complained that they have become the victims of the new scam.
They are tagged in posts forged as articles of well-known prestigious newspapers. When they click on the links, they are not led to the original stories, but to a new page where they are asked to declare information to log in. This is just a forged page used to steal users' information.
In reply to VietNamNet, Facebook said it has discovered the problem and is investigating it.
A representative of Facebook said accounts or pages will be deleted if any behavior involving inauthentic interactions are discovered.
VietNamNet reporters have also been victims of the scam. When clicking on links shown on the posts, a new page appears and users are asked to declare users' names and passwords to see the content. This is a trap.
Recently, when users clicked on links, a warning by Google appeared, saying that the websites may be trying to steal their information or ask to download malware.
Some posts have disappeared, possibly as the result of Facebook's intervention.
However, some older posts, as observed by VietNamNet some days ago, with no Google warnings, are still displayed.
The representative said that the websites set up to swindle internet users have existed for many years. Nowadays, when people use the internet more than ever before, they need to be wary of online scammers.
The behavior of forging Facebook's log-in page to steal information about accounts is not new, but scammers use different tricks at different time s.
They recently showed links to famous newspapers to cheat users, because the newspapers are prestigious and users will be off their guard.
On December 7, Dat Nguyen, a Facebook user, on his page warned people of posts about traffic accidents and deaths, saying that this could be a trap for users.
One week before, Hoang Giang, another user, also warned about a similar trick.
The scammers show the links to articles about traffic accidents, introduce relatives of the victims in the accidents, and call on people to visit the victims and share the posts.
Many other people have confirmed the same thing has happened to them. A Facebooker said he blocked the posts to tag his name, but has been tagged in comments.
Reports from security firms show that Vietnam is among the countries with the highest number of phishing websites, or websites established to steal users' information.
Hai Dang

The management of Facebook and other cross-border social networks need to have specialized rules to enable the fair development of all social networks.

Every technological product has its life cycle…