Factory workers lose jobs before Tet, leave for hometowns
Many workers in Industrial Zoness in Binh Duong have had to leave for their hometown after being laid off or had their hours cut.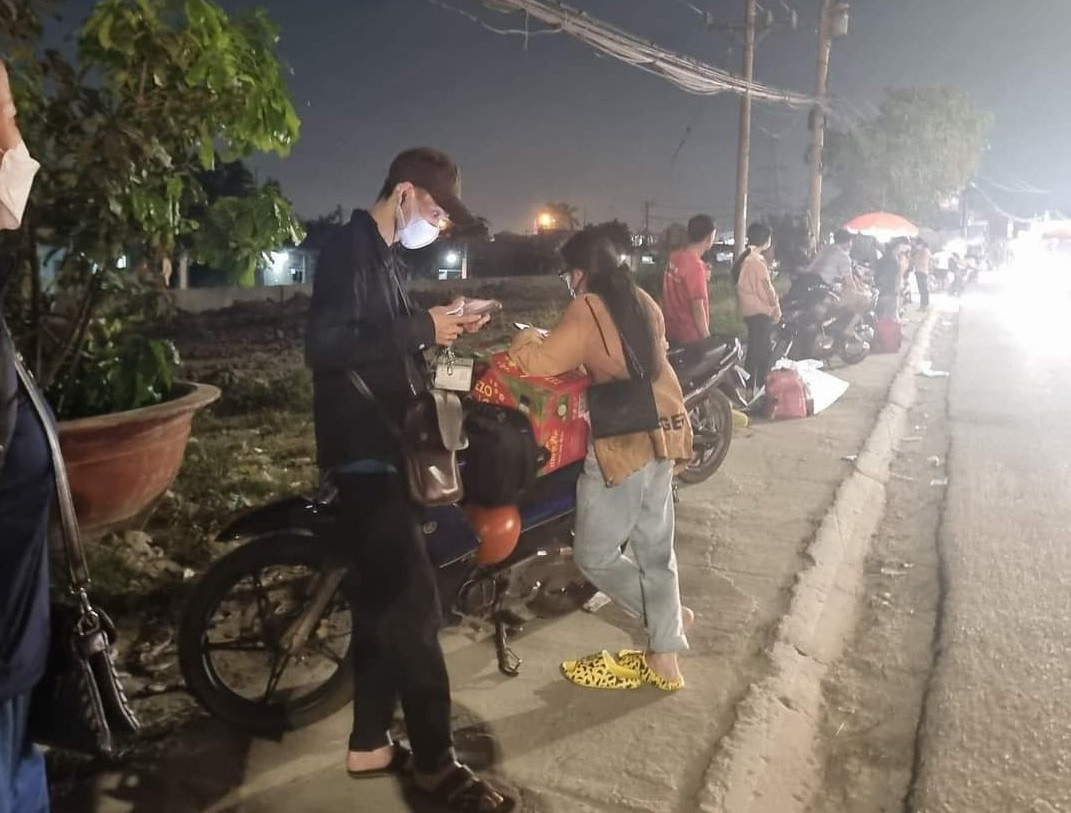 Unlike previous years, when rapid-fire orders came and factories had to work extra hours to implement orders and deliver products on schedule, many factories could not get orders this year and had to cut personnel or reduce working hours to maintain production.
The situation was seen clearly in Binh Duong, one of the localities with the highest number of factory workers in the country.
Standing among people waiting for buses on Highway 13 (the section that goes through Thu Dau Mot City) on November 14, Tran Van Hoa, 40, from Dak Lak, said he worked for a garment company in Thuan An City for four years. Previously, the job was stable with a monthly income of VND8-10 million a month.
After the Covid-19 pandemic broke out, his job was affected because of the lack of orders, and the company cut working hours. However, he still retained his job, though the income was lower.
However, the situation became worse recently, when the company was informed that there were no orders from their partner. Hoa and many other workers had their jobs suspended.
Finally, he decided to take a bus to return to his hometown, though Tet will come in two months.
Hoa is not alone. The images of people waiting to take buses to go home can be seen on many routes in Binh Duong. Such images were seen only in pre-Tet days in previous years.
Reports show that many enterprises are facing difficulties as the number of orders is on the decline and they are running at 30-50 percent capacity.
In order to cut operation costs, enterprises have had to scale down their workforce. Some enterprises are not working overtime, are taking Saturday off, or applying a three day a week work regime.
Pham Van Tuyen, deputy director of Binh Duong Department of Natural Resources and the Environment, said about 28,000 workers have had labor contracts suspended so far this year, while 240,000 workers have had their working hours cut.
Meanwhile, the number of redundant workers eligible for unemployment insurance by the end of September had reached 70,000.
The workers who have had labor contracts suspended or have lower working hours mostly work in textile and garment, footwear, and woodwork exports.
Phan Thi Thanh Xuan, secretary general of Lefaso, said the reduction in orders is occurring at all enterprises in the industry, about 30 percent on average in comparison with the beginning of the year.
Pham Xuan Hong from Hawa (Handicraft and Wood Industry Association of HCM City) said the number of orders had dropped by 20-30 percent since Q3 2022.
Xuan An