The biggest headache for state agencies compiling talent training plans is that the recipients, after finishing courses overseas, do not return to Vietnam to serve at state agencies as they had previously promised.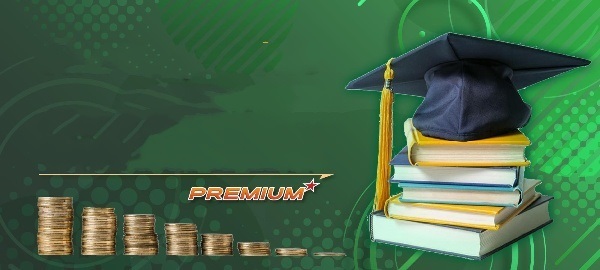 "It would be better to seek scholarships from foreign universities. Besides the tuition, you get a $30,000 stipend. Your travel fees and gym services are also paid. Meanwhile, those who study with 322 or 911 scholarships (the scholarships granted under the state-funded Projects 322 or 911) have very modest stipends, so life is hard," said a Vietnamese postdoc student in the US.
Many people also think it would be better to seek a good scholarship from foreign universities, and that studying abroad with the state's funding should be a last resort.
However, there are reasons to hope that this will change with the newly adjusted Project 89, which aims to improve lecturers and managerial officers at tertiary education establishments to meet the requirements on fundamental and comprehensive reform in 2019-2030.
The project implementation is coming 2.5 years after approval.
The Ministry of Education and Training (MOET) has released a dispatch guiding the implementation of the project in 2021 and 2022. The circular, dated on May 13, requires schools that want to send lecturers to training courses to register prior to May 20 and submit the lists of lecturers to the ministry prior to June 15.

The biggest headache for state agencies compiling talent training plans is that the recipients, after finishing courses overseas, do not return to Vietnam to serve at state agencies as they had previously promised.
Lecturers with doctorates at Vietnam's universities just account for around 20 percent of the total number of lecturers.
Changes
Universities have praised Project 89 because of the positive changes.
Under the previous Projects 322 and 911, MOET chose candidates for training programs. Under Project 89, universities choose candidates and organize training (3 percent of candidates attend training courses in Vietnam).
The view about training expenses has also changed.
According to Do Van Dung, former Rector of the HCM City University of Technology and Education, the estimated cost for training a PhD overseas is $30,000 a year. The living expenses are $10,000 per annum. As such, the total cost would be $160,000 for every trainee to fulfill a program in four years.
While Project 911 fixed a budget of VND14 trillion to produce 20,000 PhDs, Project 89 has no exact amount.
The project just says that the investment rate for training and producing PhDs covers the costs in training, scientific research, internships and research publication, among others.
It also says that the expenses for project implementation would be from the state budget, tertiary education establishments, and other legally mobilized sources. Meanwhile, the expenses on scholarship, tuition and other training expenses come from the state budget.
Dung pointed out that the production of good lecturers will offer big benefits, and that low training costs won't produce high-quality PhDs.
Projects 322 and 911 had set a goal of producing at least 20,000 doctorate holders in 2010-2020, but the training had to stop in 2017.
The main reason behind the failure of the projects was the unreasonable policy which was not attractive enough for university lecturers to register.
"The working conditions and wages offered to them after the training were not attractive," Dung said.
Pham Sy Tien, the coordinator of Project 322, said the lecturers were well trained under the program, but could not promote their abilities after returning to Vietnam, because there was no environment for them to continue research.
Nguyen Thu Thuy, director of the Higher Education Department under MOET, said that training establishments need to have reasonable policies to attract talents. The policies will motivate lecturers to improve their qualifications by attending refresher courses to devote themselves to the establishments.
Bui Hoai Thang, head of the training division of the HCM City University of Technology, noted that schools need to take the initiative to train workers themselves, and not wait for every individual to return after they finish their study.
Meanwhile, Nguyen Xuan Hoan, rector of the HCM City Food Industry University, said to attract talents, schools not only need to fund their studies but also offer them reasonable monthly pay.
The school's lecturers attending training courses overseas can receive pay as if they were in Vietnam. So, nearly 100 percent of lecturers sent to training courses would more likely return after their study. 
Ngan Anh - Le Huyen

There are over 73,000 university lecturers, but only 28.8 percent of them have a doctoral degree.

Nguyen Bao Ngoc from Hanoi has won a scholarship to enter a doctoral program in environmental science at the University of California, Berkeley, and is now pursuing internships in the US in her field of research.