The pair of lovely ducks has become a source of joy for traders and children in a corner of Thiec market.
Florist Nguyen Thi Anh Tuyet enjoys the company of her two ducks which she brings with her to her flower shop at Thiec market (District 11, HCM City). They hang around like two lovely children who yearn for love and attention.
Tuyet has the measure of them. The ducks love iced water and grapes. Whenever they tap their beaks on her legs, she quickly grabs a handful of ice cubes and places them into a bowl to which the ducks joyfully waggle.
"A lady bought duck eggs for boiling, but the eggs hatched into ducklings as they were left unboiled for too long. She then wanted to give them away to her relatives. However, on her way passing by my place, a duck fell on the street, I instantly rushed to pick it up for fear that it would be run over by a car," said Tuyet.
Looking at Tuyet tenderly holding the baby duck in her hands while returning it, the lady made up her mind to let Tuyet keep it.
"I raised it from a young age. The duck is put in a giant bowl and bathed, and fed every day," Tuyet said.
She brings them with her to work lest they get bored at home. They are fond of getting fed with rice, grapes, ice and dried shrimp. She regards the nameless duck as her child who is so lovely, obedient and approachable that everyone wants to love it. The duckling hangs around in the flower shop and never goes far, but is still kept in harness when the market gets crowded.
A patron recently offered to give Tuyet a one-year-old male duck to accompany Tuyet's pet duck and she consented to the adoption. The two have been getting along very well and share the same interest in food.
Since Tuyet has had these two ducks, her life has turned out to be a completely joyous and zestful one. Never does she feel exhausted carrying them back and forth from home to the flower shop daily, bathing, or feeding them. It is instead her source of serotonin. They keep her company during time of sorrow.
The pair is also adored by many people who love to play with them and feed them grapes and ice. "These ducks are smart and affectionate. If they don't see their owner for a little while, they will keep quacking and go find her," said a fast food seller next to Tuyet's flower stall.
Children are truly keen to bring fruits and vegetables for the ducks, which will gambol towards the food given and gently rub their heads against the kids' legs making them laugh and enjoy.
"Whatever the amount of money offered, I would never sell them as my endearment for them is immense," Tuyet said.
Tuyet has turned down many offers to buy the two ducks.
Concerned about her mother's wealth and health, Tuyet's children advised her to send them to her hometown. The ducks spent some time joining other ducks in the countryside, but did not seem to fit in the big groups and the farm, possibly because they had grown accustomed to the constant affection at home including bathing in tap water, swimming in the tub, and being petted. However, Tuyet felt down parting with them, so she sent them back to the city.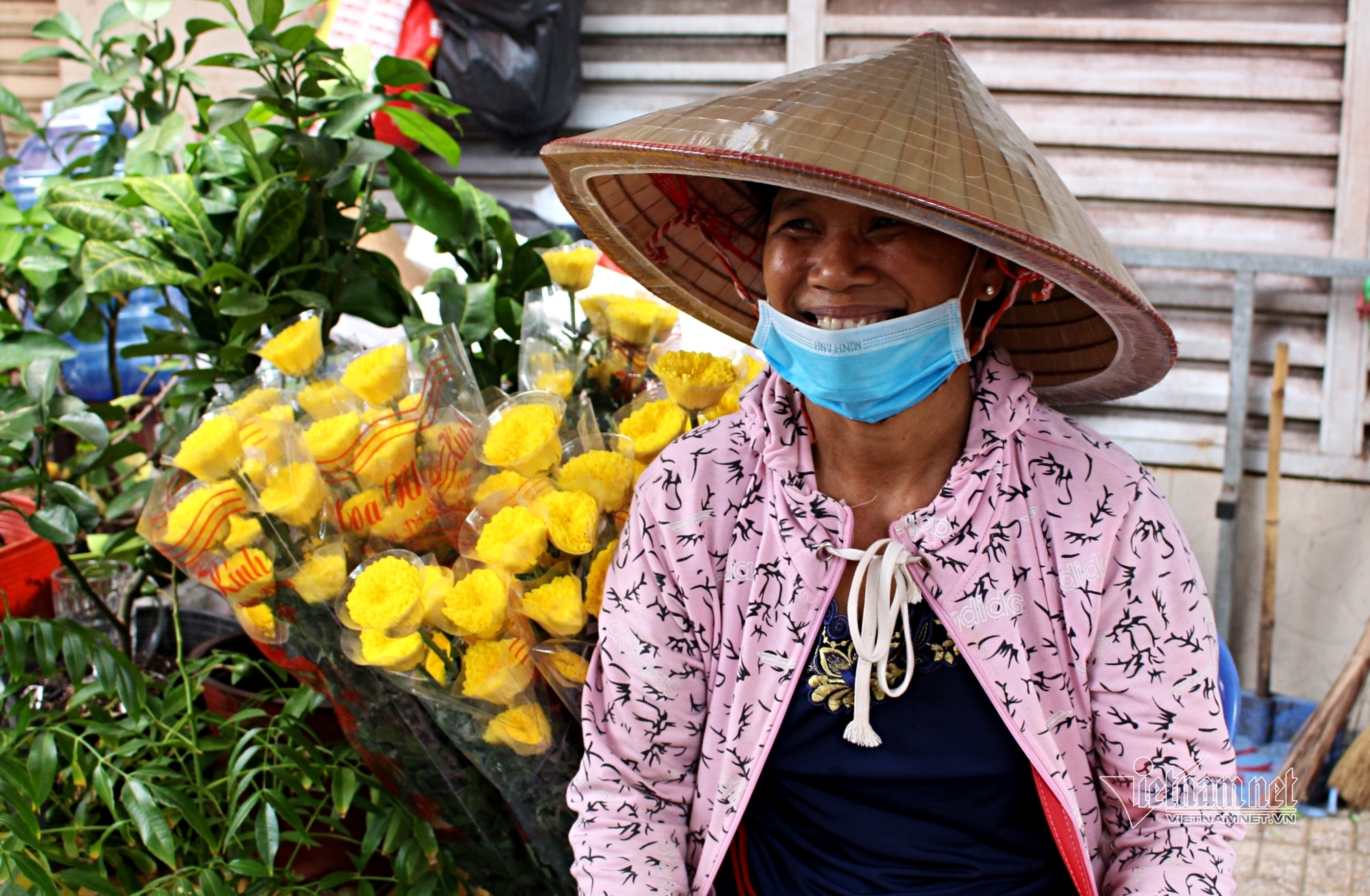 "Whatever the amount of money offered, I would never sell them as my endearment for them is immense," Tuyet said.
Nguyen Son

A farmer in Long Kien commune in the Cho Moi district of the southern province of An Giang is feeding and caring for thousands of natural fish as pets.

Buffaloes in Hoi An do not work on farms, but are made-up and perfumed to bring good fortune for their owners. They are just one example of a number of strange possessions of local Vietnamese.