When reading the news about a 10th grader in An Giang province who tried to commit suicide, Anh Hong in Hanoi shivered with fear.
Hong said the story about the girl reminded her of what happened to her when she was at high school.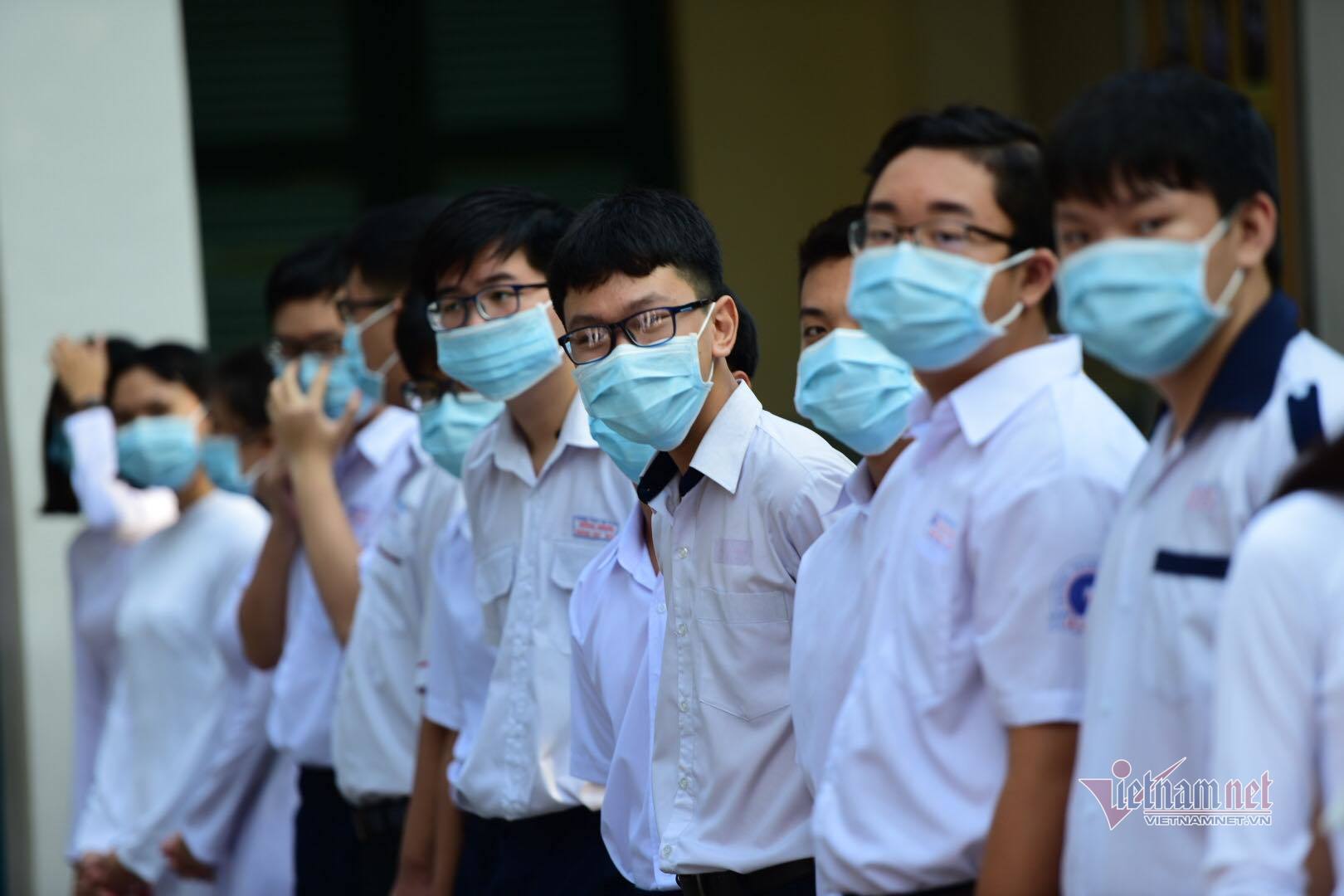 Photo for illustration
Hong was ill-treated by a teacher of chemistry when she was an 11th grader. When the teacher and students met for the first time in class, the teacher asked each student to introduce themselves.
"When my turn came, instead of asking me the same questions as he did with my classmates, she looked and sneered at me 'You have a beautiful name, but you look like Thi No'," she said.
Thi No is well known in Vietnamese literature as an ugly girl.
The classmates burst out laughing, but Hong was thunderstruck. She was then called 'Thi No' after that.
"The more attention the teacher paid to me, the more I was afraid of chemistry, and the worse I was at the subject," she said, adding that it was a terrible time for her.
Only when the teacher left did Hong feel less pressure. Because of what happened with Hong in the past, she said she understands the feelings of students who are named in front of an entire school.
Tran Thu Ha, a journalist, said when she read the headline of an article about the female student in An Giang trying to commit suicide because of her resentment towards the school, she first thought the teacher was just bad at pedagogical skills and that this was just an 'occupational risk'.
However, after reading the status and comments believed to be written by the teacher on Facebook after her student tried to commit suicide but fainted in the toilet, Ha felt 'a chill'.
Ha believes that the school and the teacher used a 'psychological blow' when punishing the student.
A beating is nothing compared to a psychological attack, she said.
When teachers engage in psychological abuse, they are not in violation of any regulations because no one can find evidence for their behavior. But this can cause serious damage.
Huynh Thanh Phu, headmaster at Nguyen Du High School in HCM City, said that naming students under the flag in front of the entire school violates children's rights and tramples on people's dignity.
He said that if the comments on Facebook were really written by the teacher, she was violating the ethical standards of teachers. Her words were heartless, especially because her student was still in hospital.
"She doesn't deserve to be a teacher. Such teachers will have a bad impact on many generations of students," Phu said.
Pham Dong Phuong, a teacher at Nam Ky Khoi Nghia High School, said sometimes teachers also scold disobedient students. However, if students understand that it is done like a parent's scolding, they won't hate the teachers.
"Teachers must not use inappropriate language at school," he said.

When teachers engage in psychological abuse, they are not in violation of any regulations because no one can find evidence for their behavior. But this can cause serious damage.
Phuong said he knows many tricks played by teachers to force students to go to extra classes run by them.
"They deliberately give difficult questions and give explanations in a way so that students can't understand. As a result, they have to go to private tutoring classes," he explained.
"In the case of the student who tried to kill herself, it is the fault of the teacher and the school," he said.
Nguyen Van Kha from the HCM City Food Technology University said that schools must not use the rigid discipline that has been used over many decades.
"When students violate regulations, schools need to join forces with parents to examine students' psychological status, family condition, and other factors to find out where the problems are," he said.
Meanwhile, a physics teacher in Lang Son complained that teachers nowadays are under a lot of pressure.
"Love and admonishment won't work when dealing with naughty students," he said. "The forms of discipline that teachers can apply, such as criticizing and reprimanding, are being disrespected by students."
"We fail to persuade students and we cannot deal with them with a heavy hand. So, the only choice for us is to turn a deaf ear to them," he added.
Mai Huong, a history teacher in Hanoi, said teachers today have to learn to manage their emotions.
"If students ignore your advice, you should turn a deaf ear to them to avoid troubles for yourself," she said. 
Le Huyen

Tens of thousands of students in HCM City have returned to school from today, December 7, following a week off for Covid-19 prevention.

Every day, pre-school teacher Le Thi Loan, gets up early, cleans her classroom and arranges the tables and chairs. She then tends to the flowers in the garden and welcomes the students.