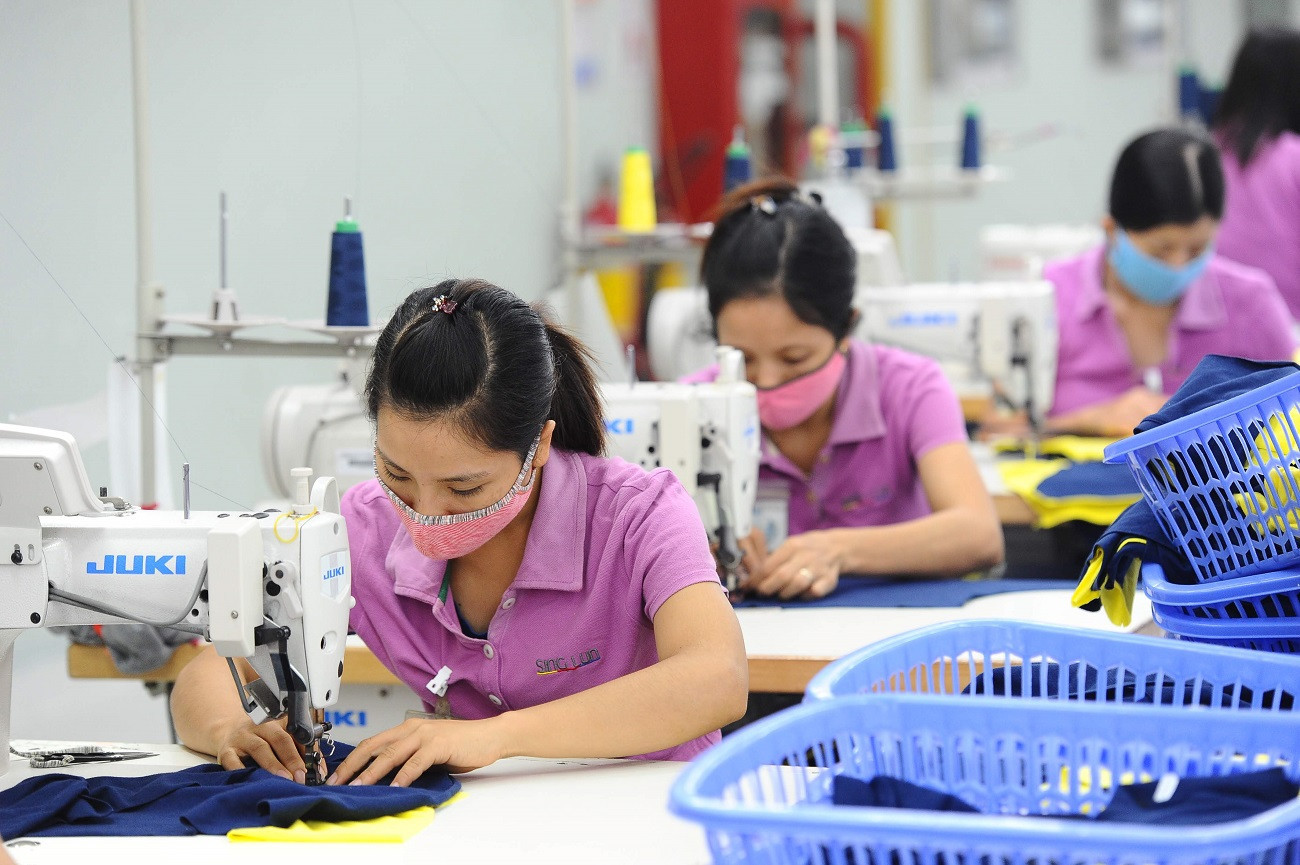 As of December 31, 2021, FIEs' total assets reached VND8,857,187 billion, 13.1 percent up over 2020; stockholder's equity of VND3,640,866 billion, 10.9 percent up, including VND2,549,558 billion of investment capital, up 12.3 percent and undistributed post-tax profit VND944,468 billion, up 8.8 percent.
FIEs also earned revenue of VND8,567,847 billion, up by 19.3 percent, and post-tax profit of VND83,585 billion, up 29.6 percent. They paid taxes of VND179.630 trillion in 2021, compared to VND164.339 trillion in 2020.
The five business fields with the highest growth rates were the processing and manufacturing industry (VND621.525 trillion); finance-banking and insurance (VND133.295 trillion); production and distribution of electricity, gas, air conditioners VND68.438 trillion; wholesale and retail VND58.092 trillion; and transport and warehouse VND35.848 trillion.
The asset value of the processing and manufacturing industry increased by 4.5 times compared with finance, banking and insurance, and by nine times and more compared with other fields.
In terms of growth rates, the transport and warehouse sector had the highest rate of 34.9 percent, followed by administrative activities and supporting services 30.6 percent, and production and distribution of electricity, gas, hot water, steam and air conditioner with 23.8 percent.
Notably, 55 percent of FIEs reported losses. FIEs' capital increases mostly came from outside sources, while profitability rates in some business fields were negative and did not improve.
Tax payment was not commensurate with the total investments. The number of FIEs reporting losses, accumulated losses and loss of owners' equity tended to increase in both number of enterprises and value of losses.
In 2021, 14,293 enterprises reported losses (55 percent), up 11 percent, with VND168.334 trillion.
The number of enterprises incurring accumulated losses was VND16,258, or 62 percent of total enterprises, up by 8 percent and VND706.146 trillion.
"The proportion of enterprises taking a loss and incurring accumulated losses was higher than enterprises reporting profits, and the increase was relatively high compared with 2020, which showed inefficiency of the use of assets and investment capital of a large part of FIEs," the Ministry of Finance (MOF) commented.
As such, it is necessary to selectively attract foreign investment and accurately assess investment efficiency in order to improve the quality of FDI (foreign direct investment) in Vietnam.
Duy Anh