Foreign retailers make quiet landing as domestic counterparts shut down
Many shops hit hard by Covid-19 have had to close, but some foreign retailers have taken advantage of the opportunity to scale up their business in Vietnam.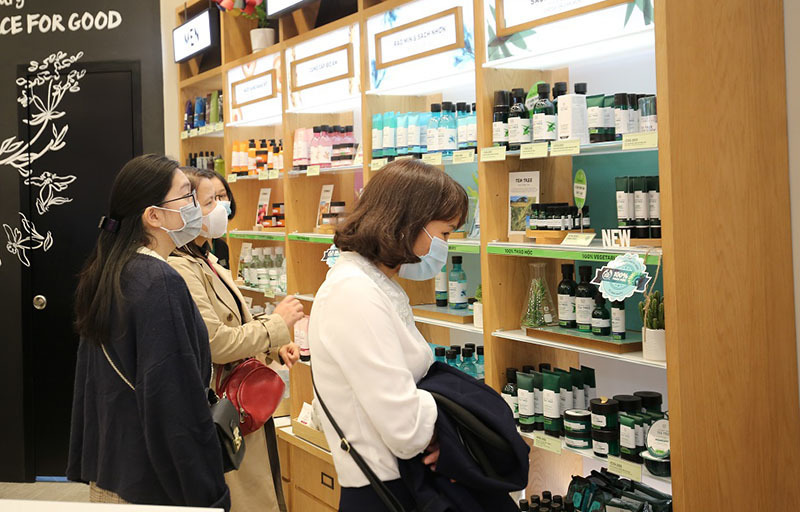 The Covid-19 crisis has hit the fashion industry hard worldwide, causing a loss of hundreds of billion of dollars. US fashion retailer J.Crew, for example, filed for bankruptcy. But now is the time for many foreign retailers to expand networks in Vietnam.
In early April, the Japanese fashion brand Uniqlo opened another store at Vincom Phan Van Tri in HCMC. Coming to Vietnam later than H&M and Zara, Uniqlo has expanded its network more quickly. There are now eight Uniqlo stores in Hanoi and HCMC.
Though the fashion brand has not revealed its business results and sales, its owner has revealed a plan to open 100 Uniqlo stores in Vietnam in the next 10 years. Southeast Asia is a large market for Uniqlo and Vietnam is seen as the one with the most potential.
Decathlon, a fashion and sports equipment brand, has opened its second shop at Mega Mall Thao Dien in Thu Duc City.
Some international brands, mid- to high-end, such as Balenciaga and Tiffany & Co are also planning to enter the Vietnamese market.
The Hanoi retail market in the first quarter witnessed the expansion and joining of a series of fashion brands, including Pandora and Weekend Max Mara. CBRE Vietnam predicted that some other fashion brands would open.
Prior to that, Louis Vuitton and Christian Dior opened stores in Hanoi.
Savills commented that Vietnam's luxury market remains relatively stable despite Covid-19. Domestic demand has not declined too sharply, despite the sharp fall in foreign travelers.
Viract's report showed that more than 200 foreign fashion brands in Vietnam, mid- and high-end, have official stores.
Colliers International Vietnam also reported that the occupancy rate at large shopping malls in Vietnam is still high despite the pandemic.
Tu Thi Hong An from Savills Vietnam noticed a wave of expansion by foreign brands in the retail market. The retail premises in central areas have better performance, and vacant spaces quickly find tenants. Most of the shopping centers have been filled.
Trading Economics predicts tan 11 percent growth rate in retail sales in 2021, far exceeding other Southeast Asian countries. Vietnam's household spending in 2021 is expected to increase 9.6 percent year on year, according to Fitch Solutions.
McKinsey believes that luxury consumers are likely to come back sooner than they did after the 2008 financial crisis, with a predicted growth rate of 1-4 percent in 2021.
According to CBRE's Nguyen Hoai An, the Hanoi retail market is expected to have an additional 73,000 square meters of retail premises in the next three quarters. 
M. Ha
Mobile orders have been instrumental in helping maintain social distancing and adherence to local guidelines.

Korean conglomerate SK Group said it will make a strategic investment in VinCommerce, Vietnam's largest retailer, to tap into the fast-growing e-commerce segment in the Southeast Asian market, reported Yonhap News Agency.