Foreigners take cruises on picturesque Ha Long Bay
On a cruise to discover the one-of-a-kind Ha Long Bay, visitors can experience interesting activities such as kayaking, visiting Sung Sot Cave, and savoring a variety of dishes made from fresh seafood.
About 170 kilometers from Hanoi, Ha Long is a well-known destination that attracts many domestic and foreign tourists with beautiful scenery and fascinating experiences.
One of the favorite activities here is taking a cruise, observing Ha Long Bay from above.
Foreign tourists mostly travel to Ha Long from October to April next year. At this time, the sea is flat and calm, the natural scenery exudes a rich blue color: the color of the sea, the sky, the mountains, and the islands.
Meanwhile, domestic tourists love coming here in the summer to participate in many activities on the sea such as kayaking, swimming...
On the journey to discover the World Natural Heritage recognized by UNESCO, visitors will behold the beauty of places such as Sung Sot Cave - one of the widest and most magnificent caves in the bay, Pearl Village...
Visitors can participate in making crepes on the deck, fish for night squid, practice Tai chi...
Ms. Karen (from Singapore) came to Ha Long in mid-September, experienced a high-class cruise tour, and was in awe of the poetic beauty of the bay in late autumn and early winter.
She booked a suite for 4,750,000 VND/ person for 2 days and 1 night. The room was located on the third floor. It had a private balcony and views of the sea.
The room was designed near the deck position (Sundeck), which allowed Ms. Karen to comfortably enjoy the view of Ha Long Bay at dawn and dusk.
During her vacation on a 5-star yacht, Ms. Karen couldn't help but marvel at the wild and magnificent beauty of Ha Long Bay and enjoy visiting Sung Sot Cave, Vung Vieng Fishing Village and Tung Sau Pearl Farm...
"I was very impressed when I went to the pearl farming village, directly observed the expert surgery on mussels to implant pearls inside, creating unique jewelry. I was also able to kayak for the first time, fish for squid at night, ...", Ms. Karen said.
The female Singaporean tourist was also very impressed with the cuisine in Ha Long Bay. She was served one breakfast, two lunches and one dinner.
Meals change with many delicious dishes made from typical fresh seafood of Ha Long as well as Asian-European dishes.
In addition, the enthusiastic and friendly service of the professional staff on the yacht was a positive point that left Ms. Karen impressed and satisfied during her stay in Ha Long Bay.
Mr. Nguyen Long (from Hanoi) said that he had been to Ha Long Bay a few times, but on this cruise trip, he was able to observe the beauty of the world's natural wonders from a new perspective, enjoy relaxing moments.
"This time, I participated in some activities that I had not done before such as kayaking, night squid fishing, and climbing Titop mountain. Next time, I will bring my family here," he said.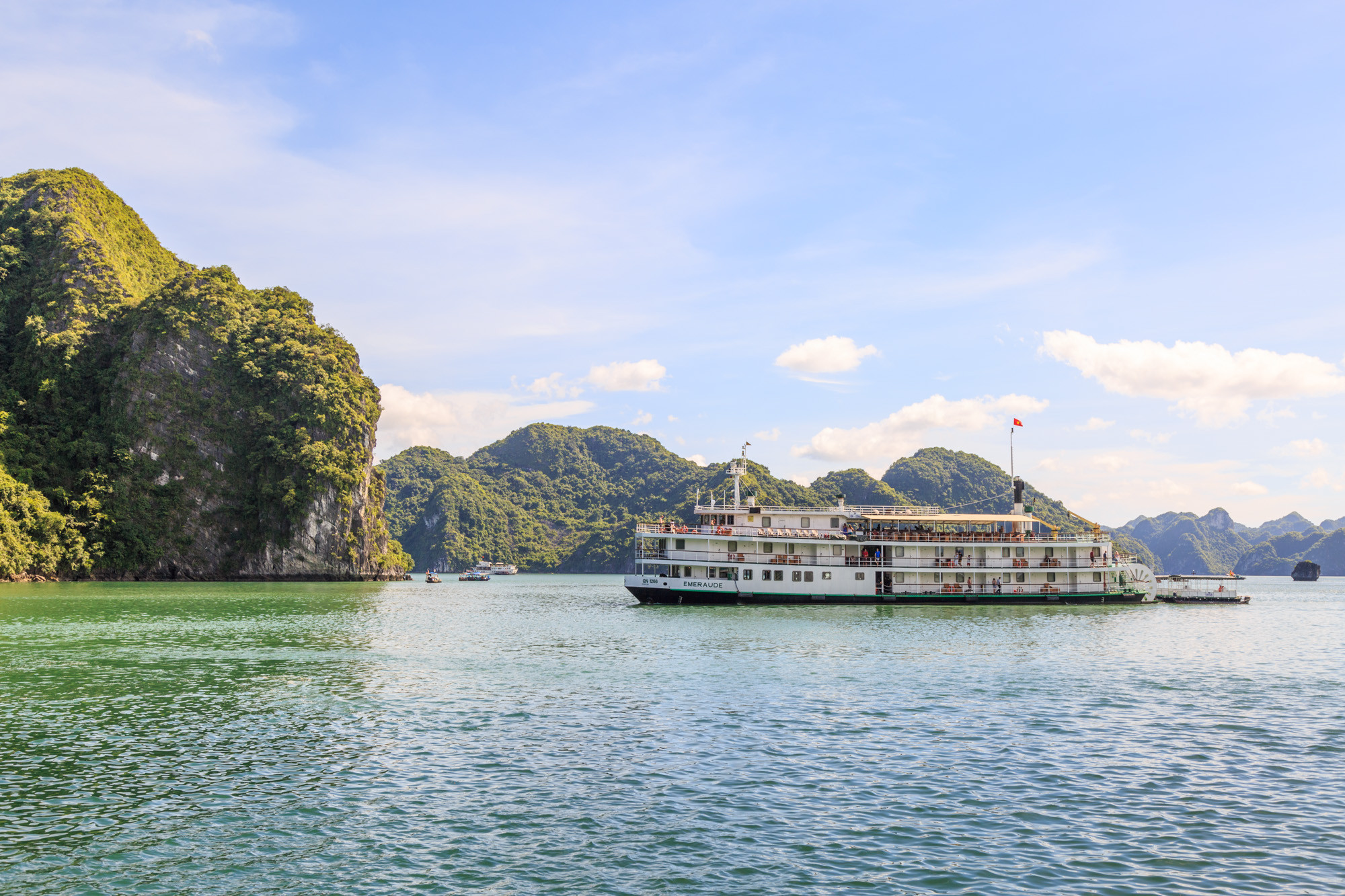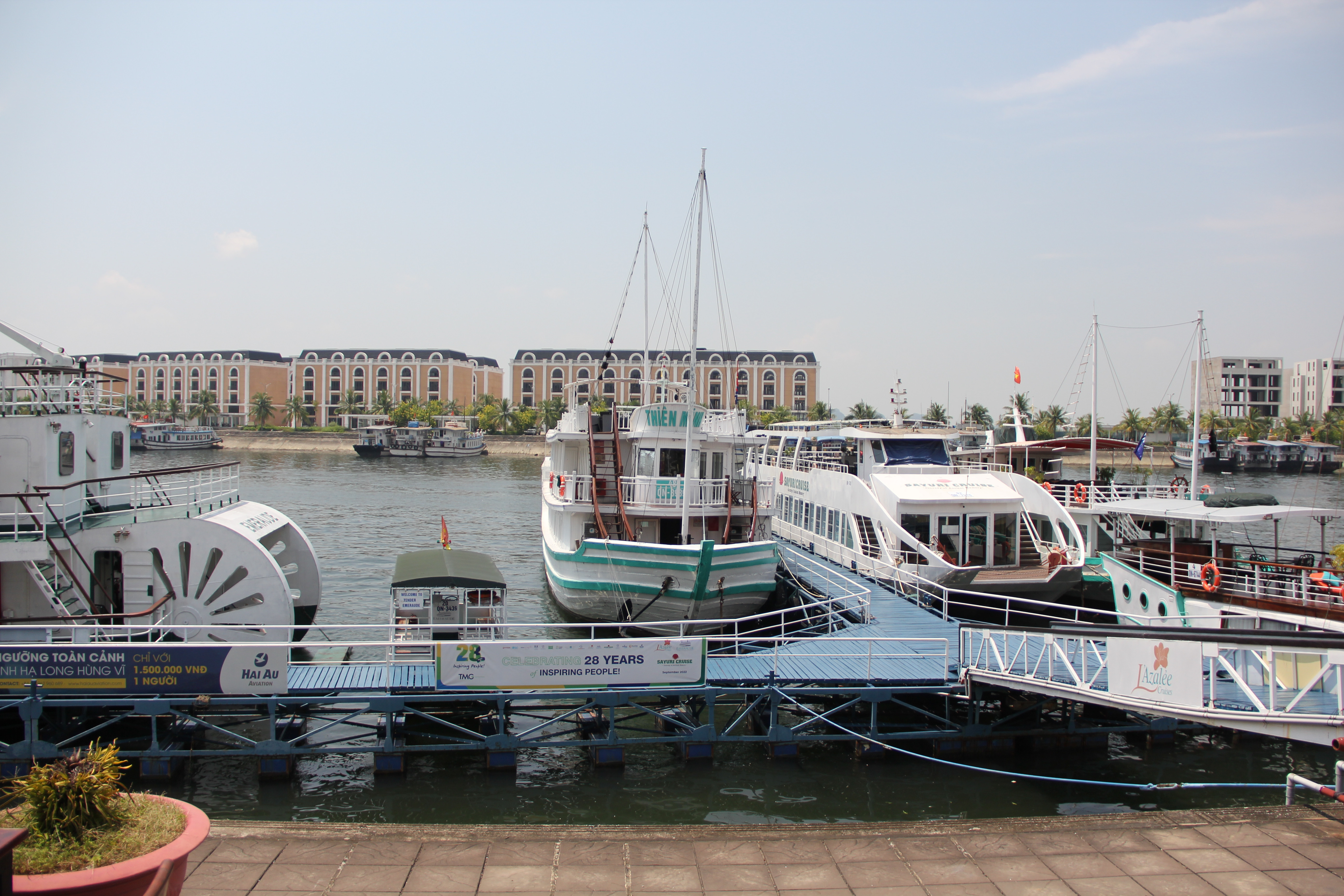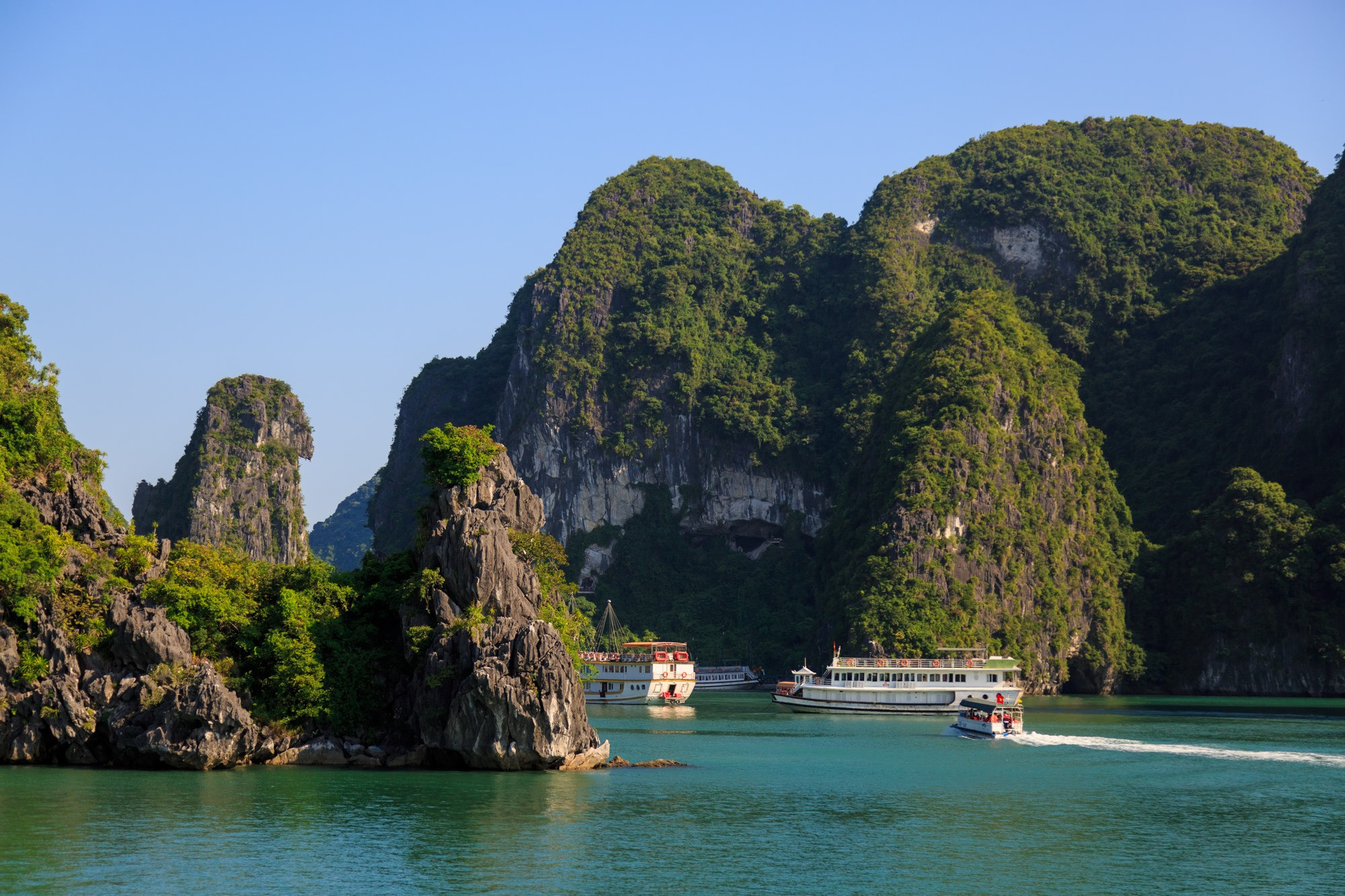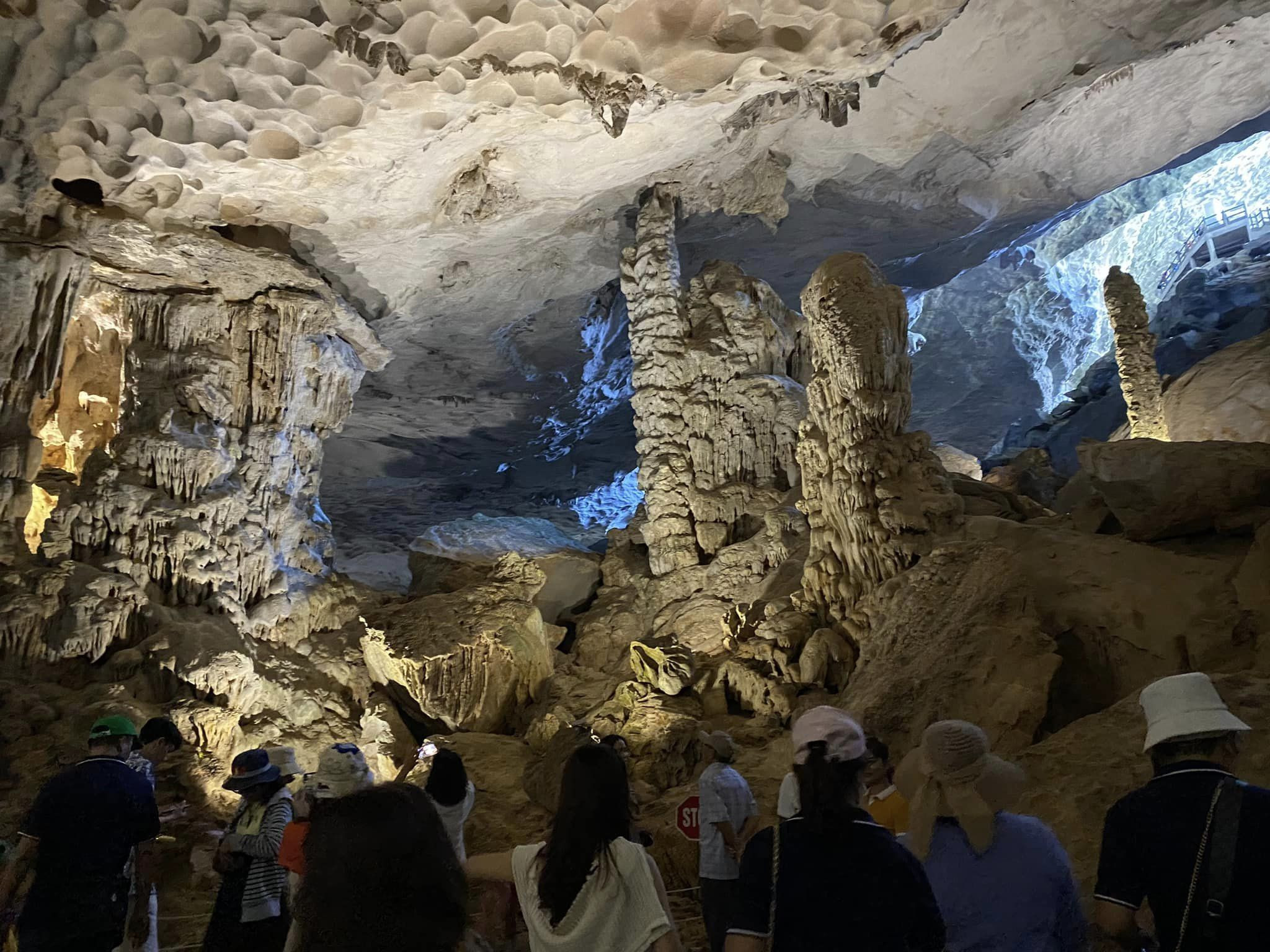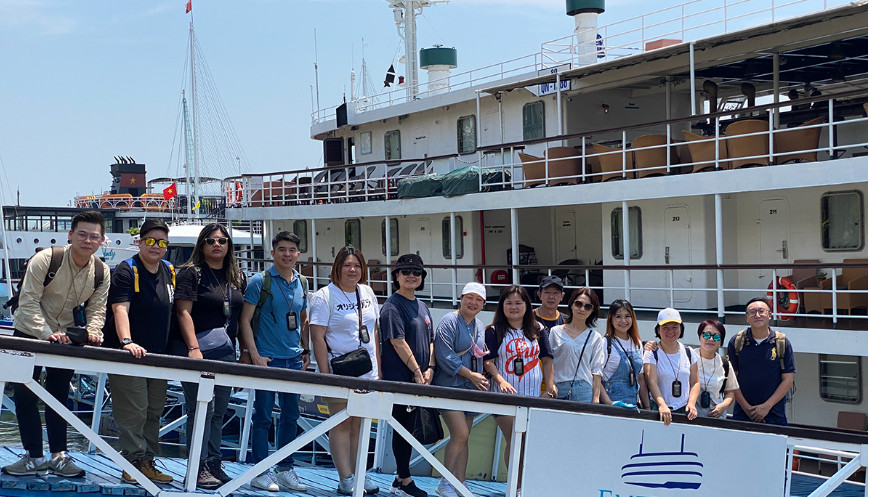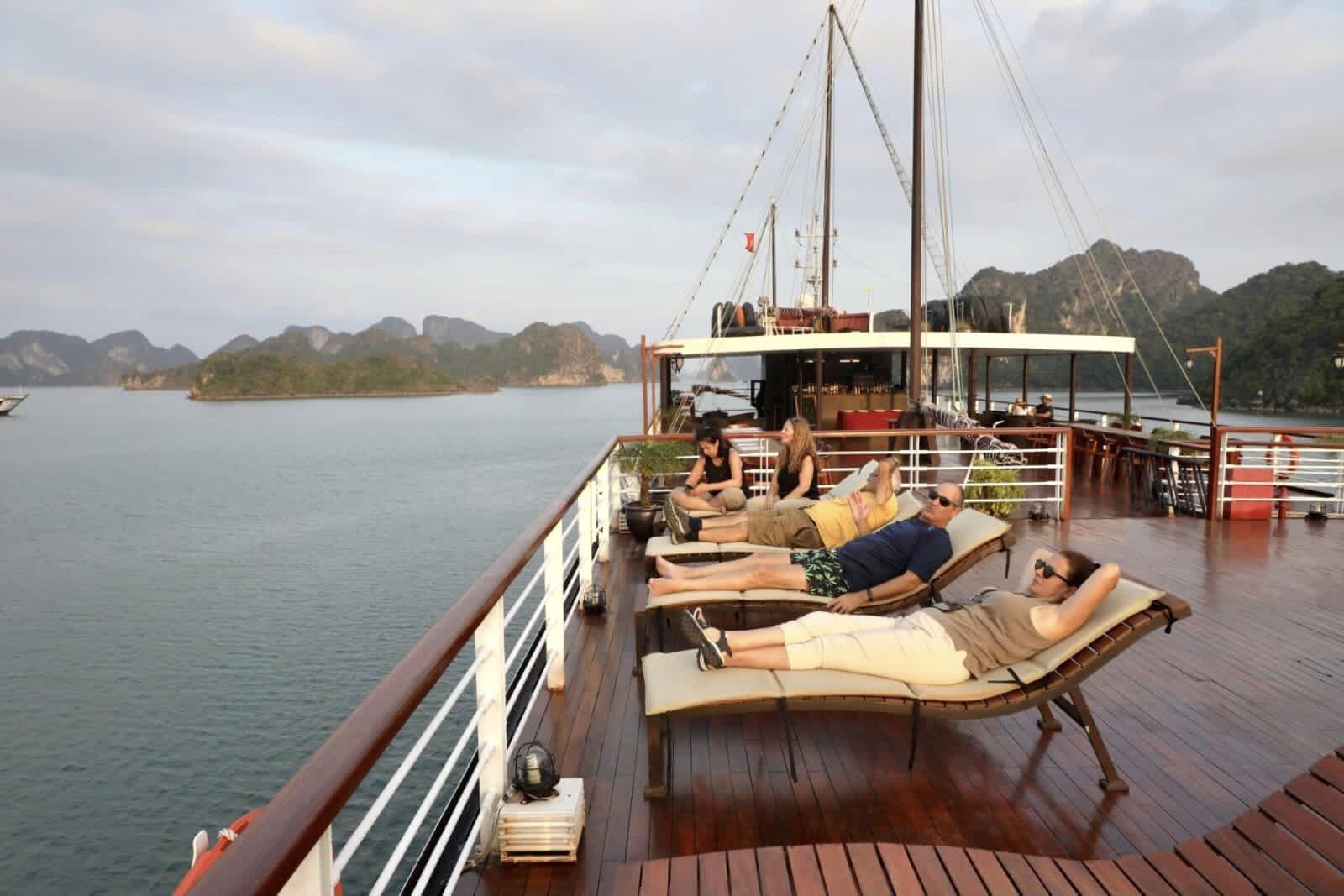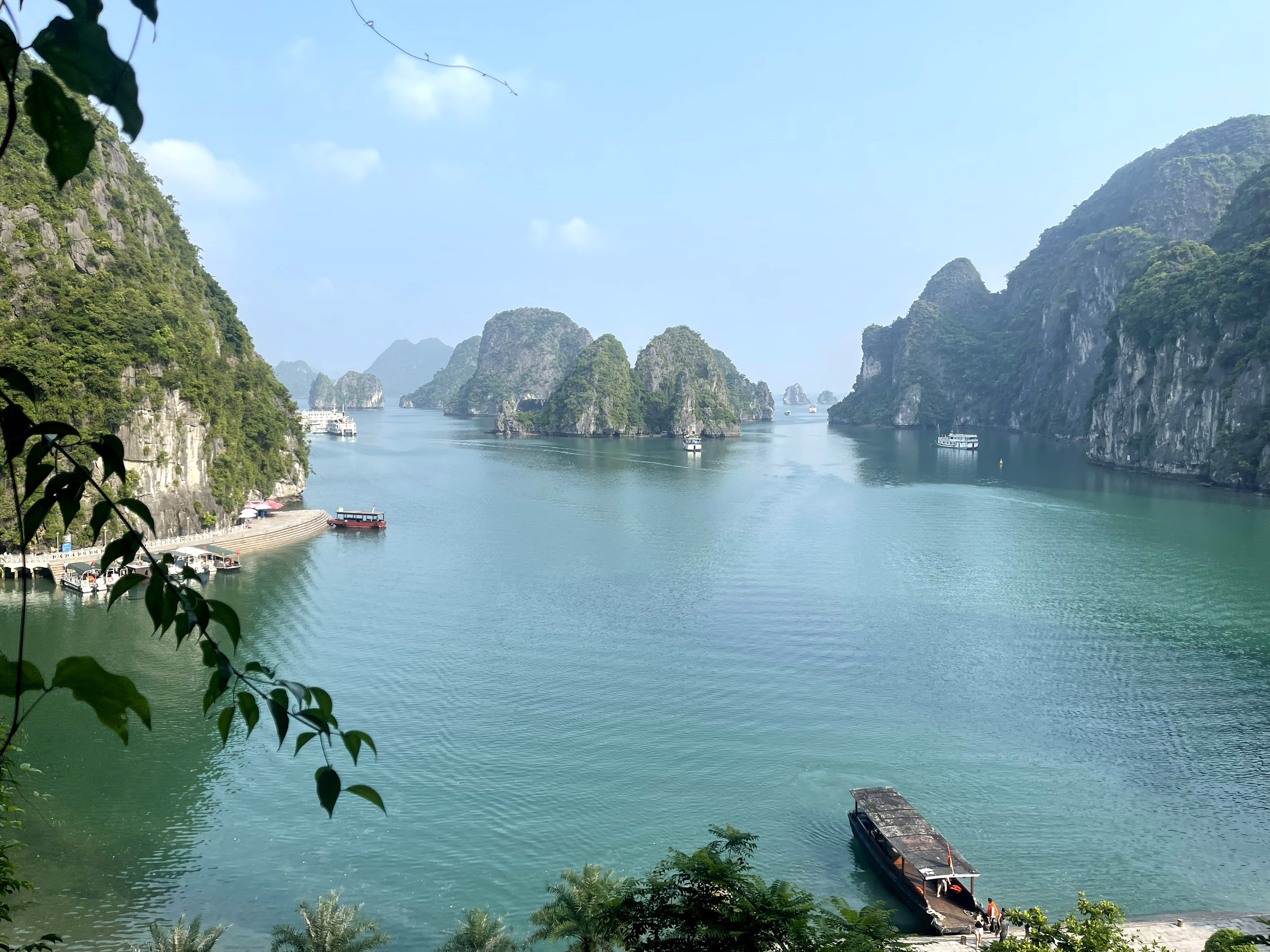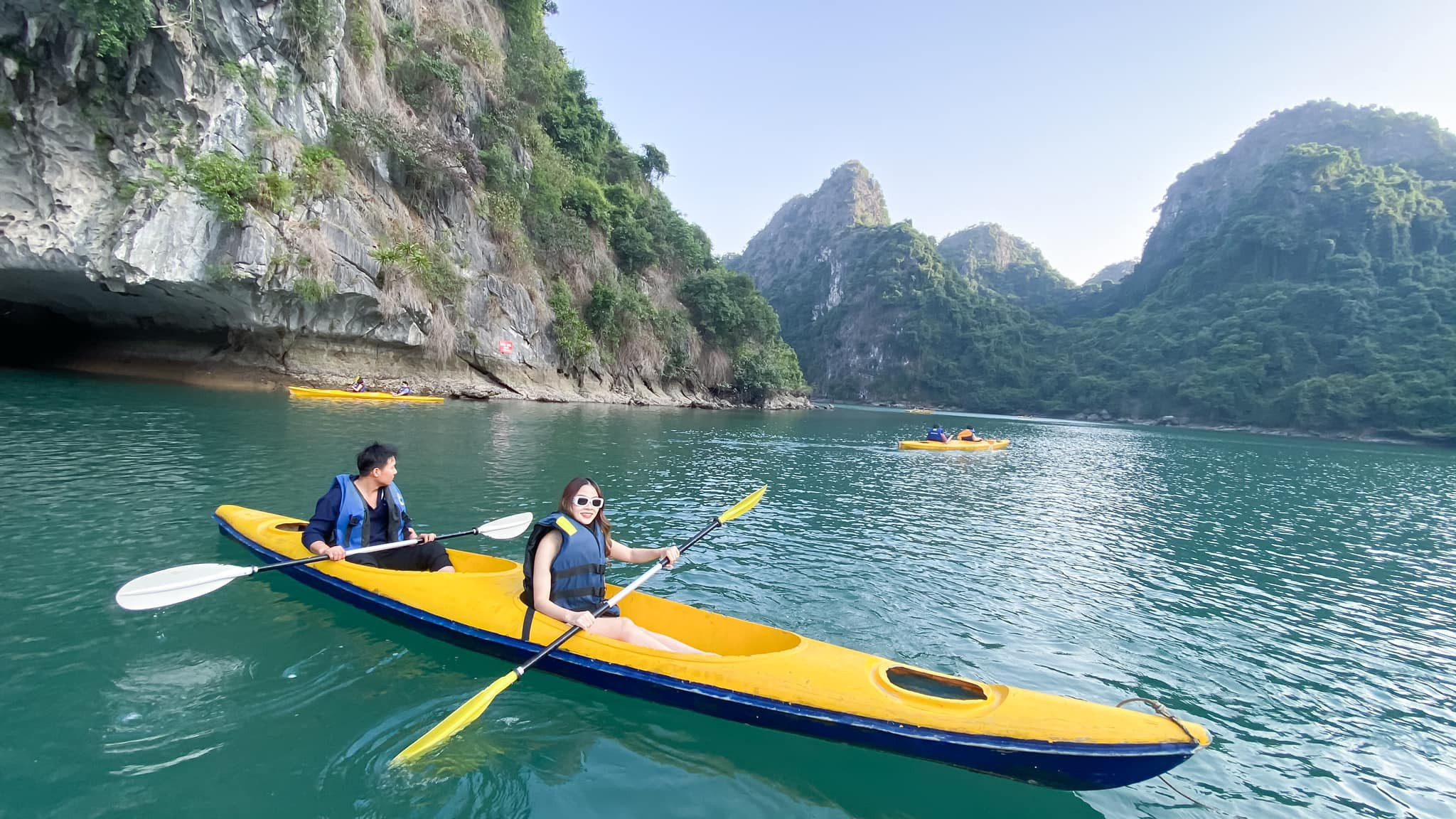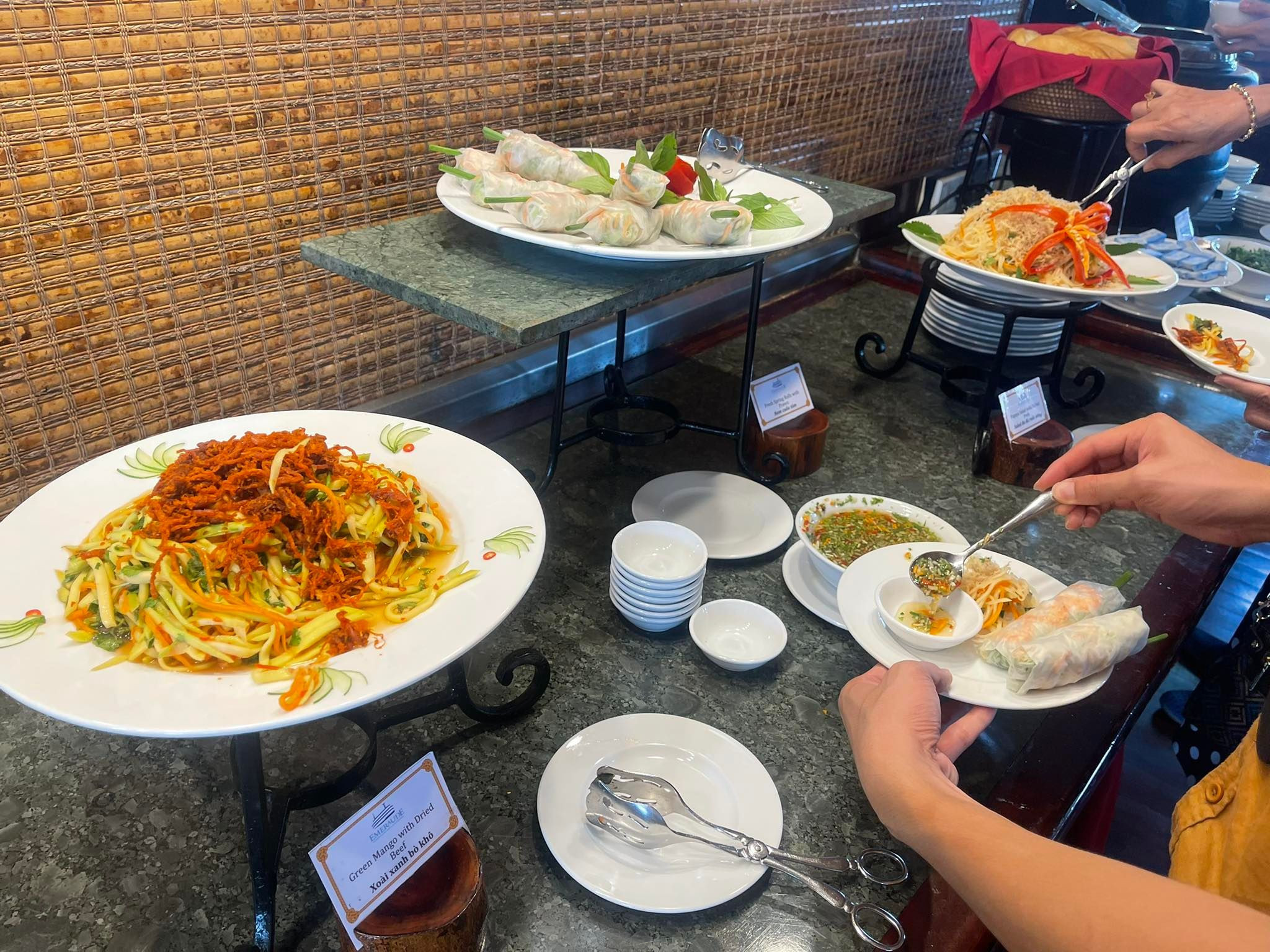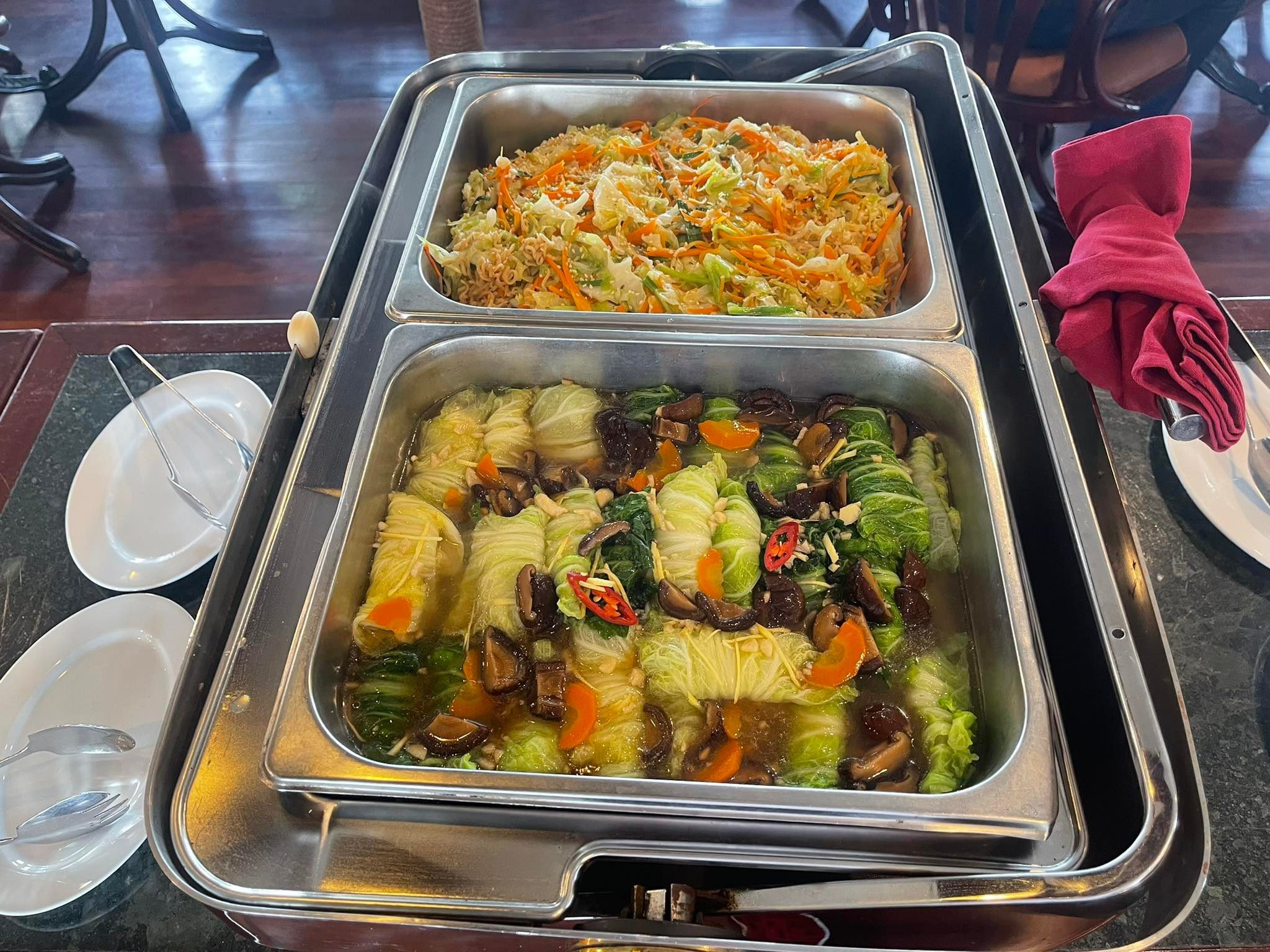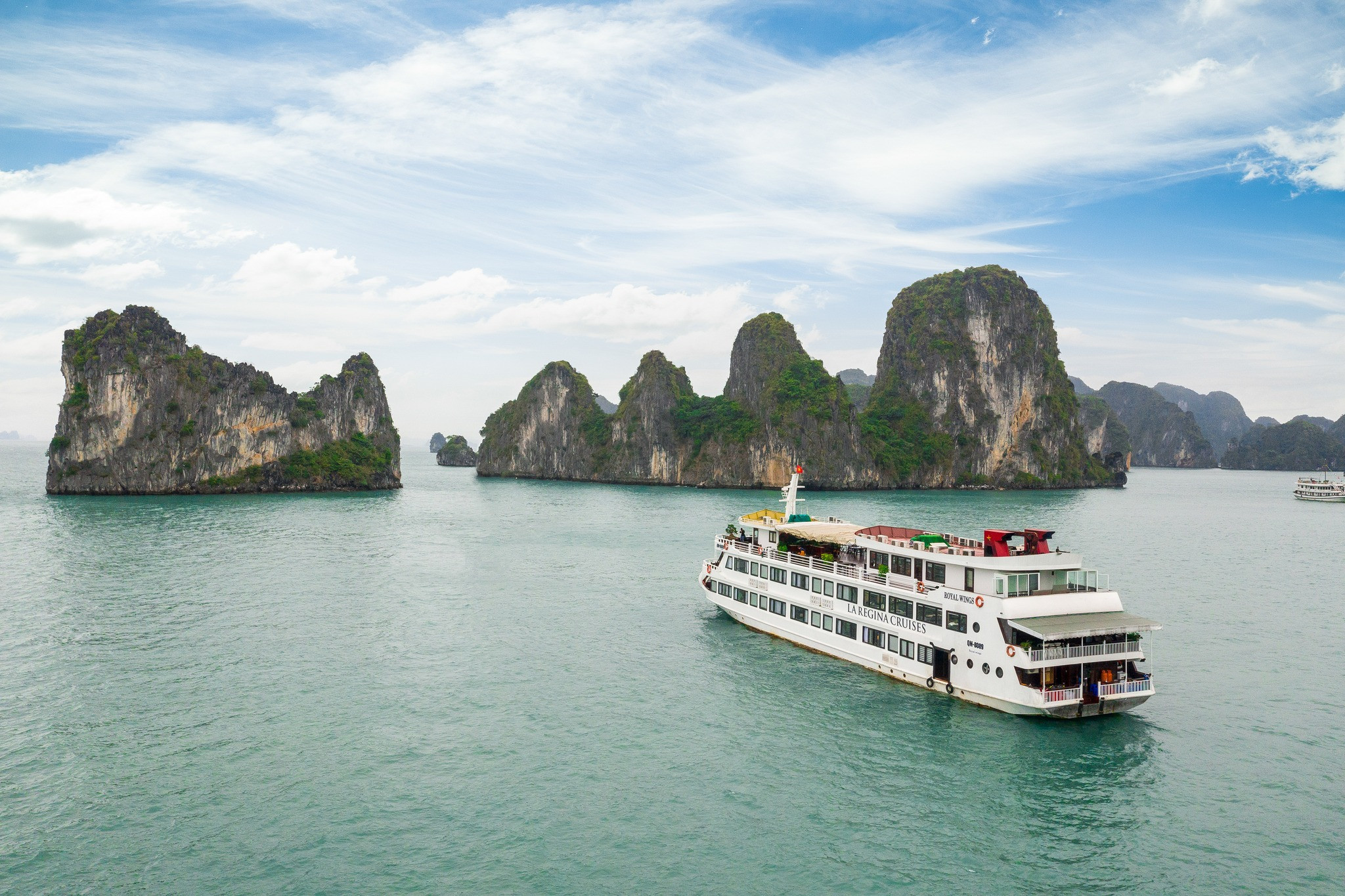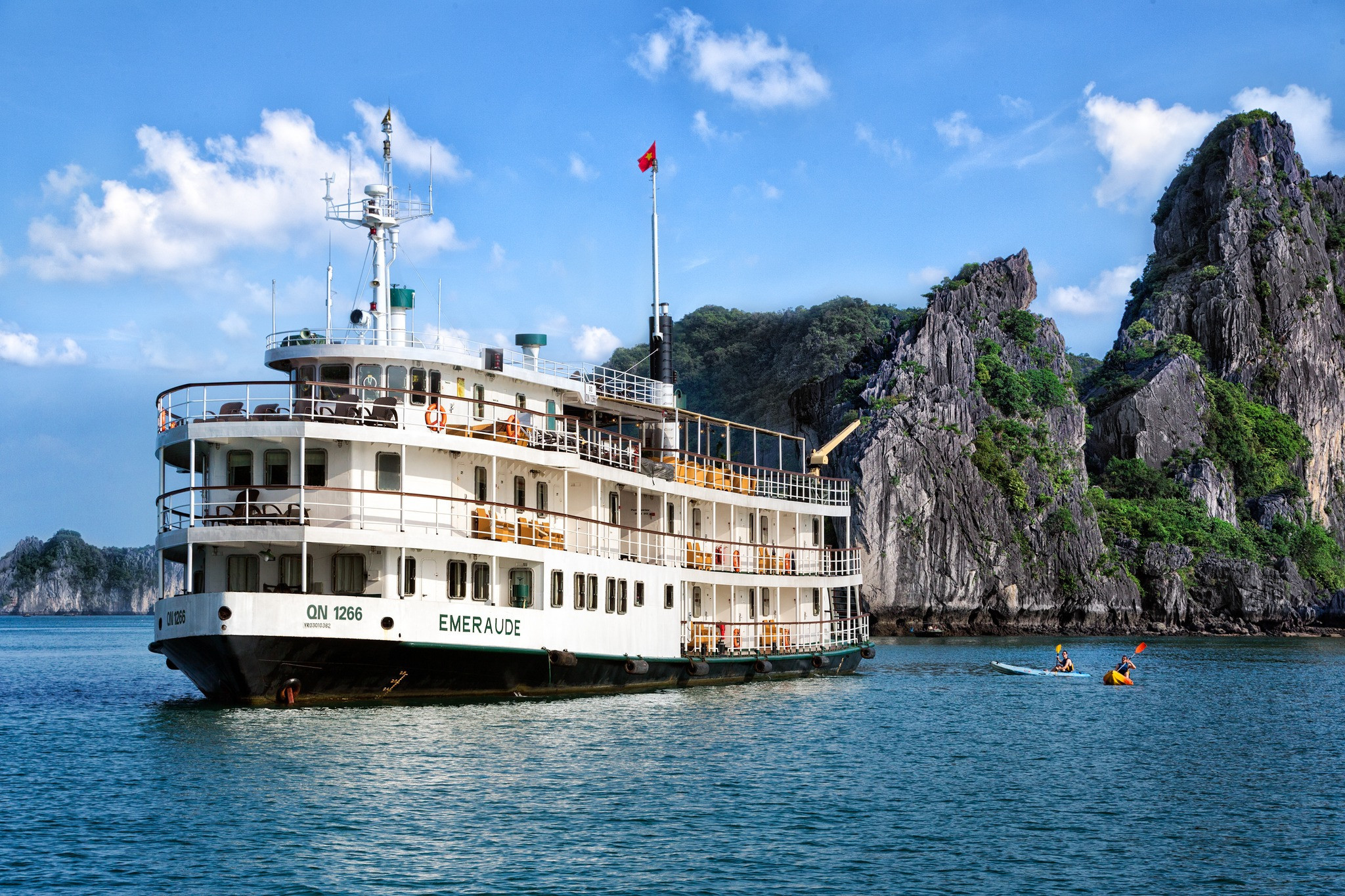 Linh Trang