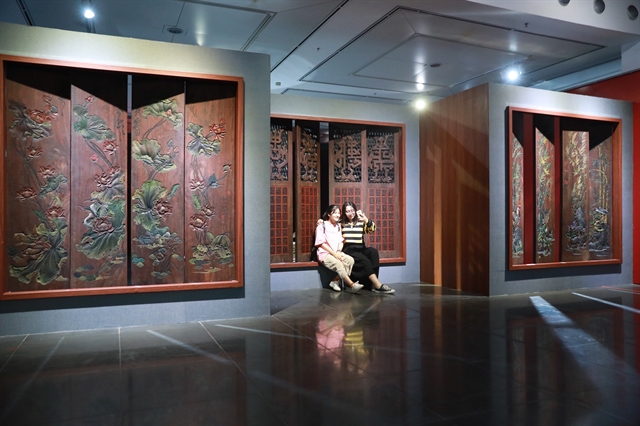 Visitors take a photo at the exhibtiion. 
The fourth Applied Fine Arts Exhibition features short-listed entries from a contest launched by the Ministry of Culture, Sports and Tourism for pieces produced between 2014 and 2019.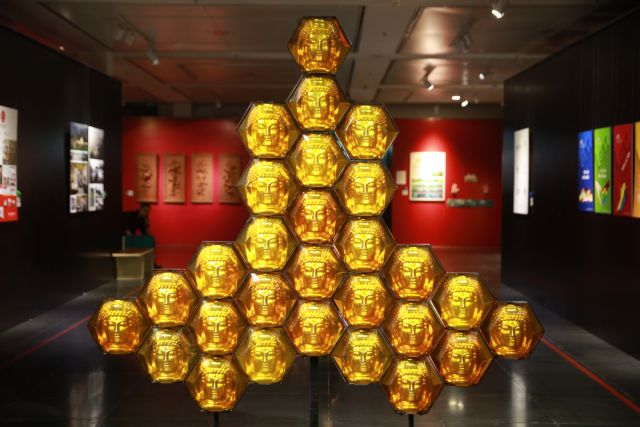 A lacquer wooden folding screen by Nguyễn TấnPhát from Hà Nội, which won a consolation prize.
In just four months, the organisers received more than 550 works by 299 artists from across the country.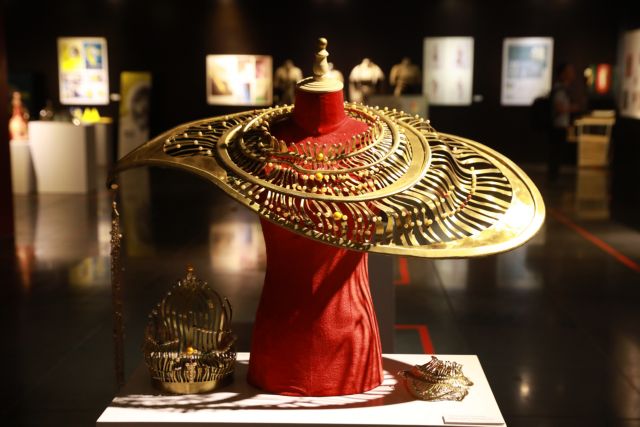 A necklace made ofbronzein the form of a terraced rice field by Phan Hoàng Mỹ Linh from Hà Nội.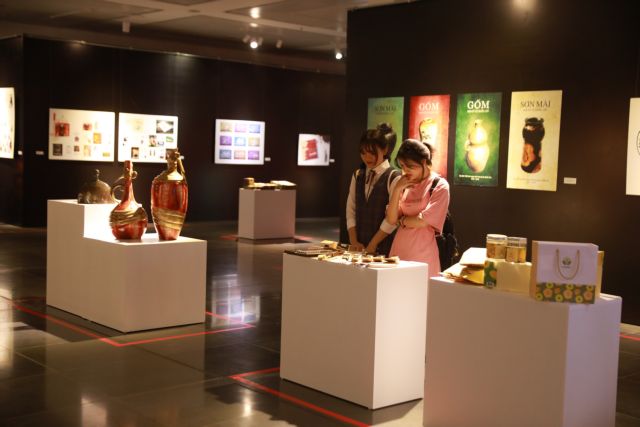 Visitorsat the event.
The organisers awarded 25 prizes to the best works in three categories: Creative Design, Applied Products and Decorative Products.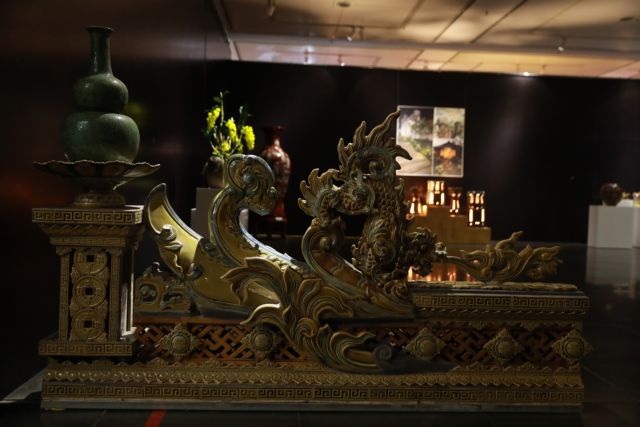 Ceramic decorative patterns by Trần Nam Tước.
The exhibition can be found at the Hà Nội Museum, Phạm Hùng Road, Nam Từ Liêm District until October 30. 
VNS