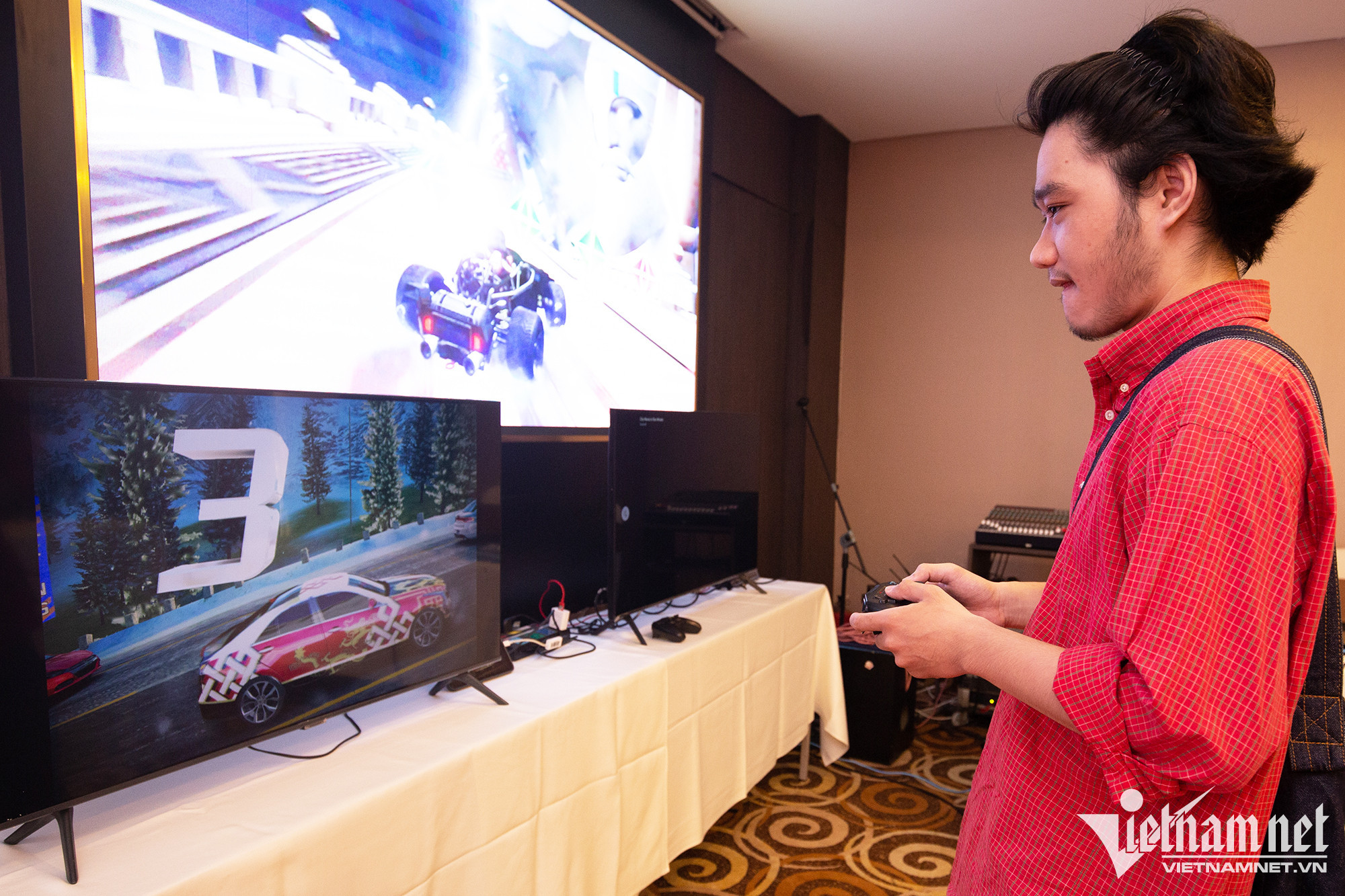 MOF believes that online games are a kind of entertainment service that brings huge revenue and profit compared with other business fields, and attracts clients of all classes and ages, especially youth. Therefore, it should be subject to luxury tax.
But there is disagreement about this. Deputy CEO of Funtap Dao Quang Tuan said online games help players develop their thinking and intelligence, and help the country popularize its culture.
Together with the strong development of the internet, the concept of online games has changed a lot and will continue to change. The gap between electronic games and software has been narrowed.
"How can we tell the difference between the people who use games to entertain themselves or to study? Duolingo, the well-known software for learning English, was developed based on a game theory model," Tuan said.
"We don't impose a luxury tax on those who listen to music and watch films, and therefore, we should not tax people who play games," Tuan said.
Can Van Luc, a respected economist, said that MOF has proposed taxing online games because the public has a negative attitude towards online games.
Many people believe that game addiction is behind many social evils, and games need to be restricted because of their addictive characteristics and possible impact on mental health.
However, Luc said most countries don't impose a tax on games, including developed countries such as Singapore, the US and Europe. Instead, they apply other policies to drive consumers' behavior.
Phan Duc Hieu, Permanent Member of the National Assembly Economics Committee, said he is concerned about whether the state needs to make an intervention in this case.
Regarding the goal of minimizing the impact of online games, the field is different from beer, alcohol and tobacco, products bought by domestic companies.
With the popularity of app stores, gamers can buy game products across borders without having to go out of their home.
So, the goal of the policy may be unattainable. Meanwhile, taxation may create side effects, forcing game firms to go abroad to seek business opportunities.
"It is necessary to answer a lot of questions before making decisions. Will the targets of the taxation plan be reached? How high will the cost be? If the targets we obtain are too small, and the impact is big, it would be better not to use this solution," Hieu said.
Trong Dat