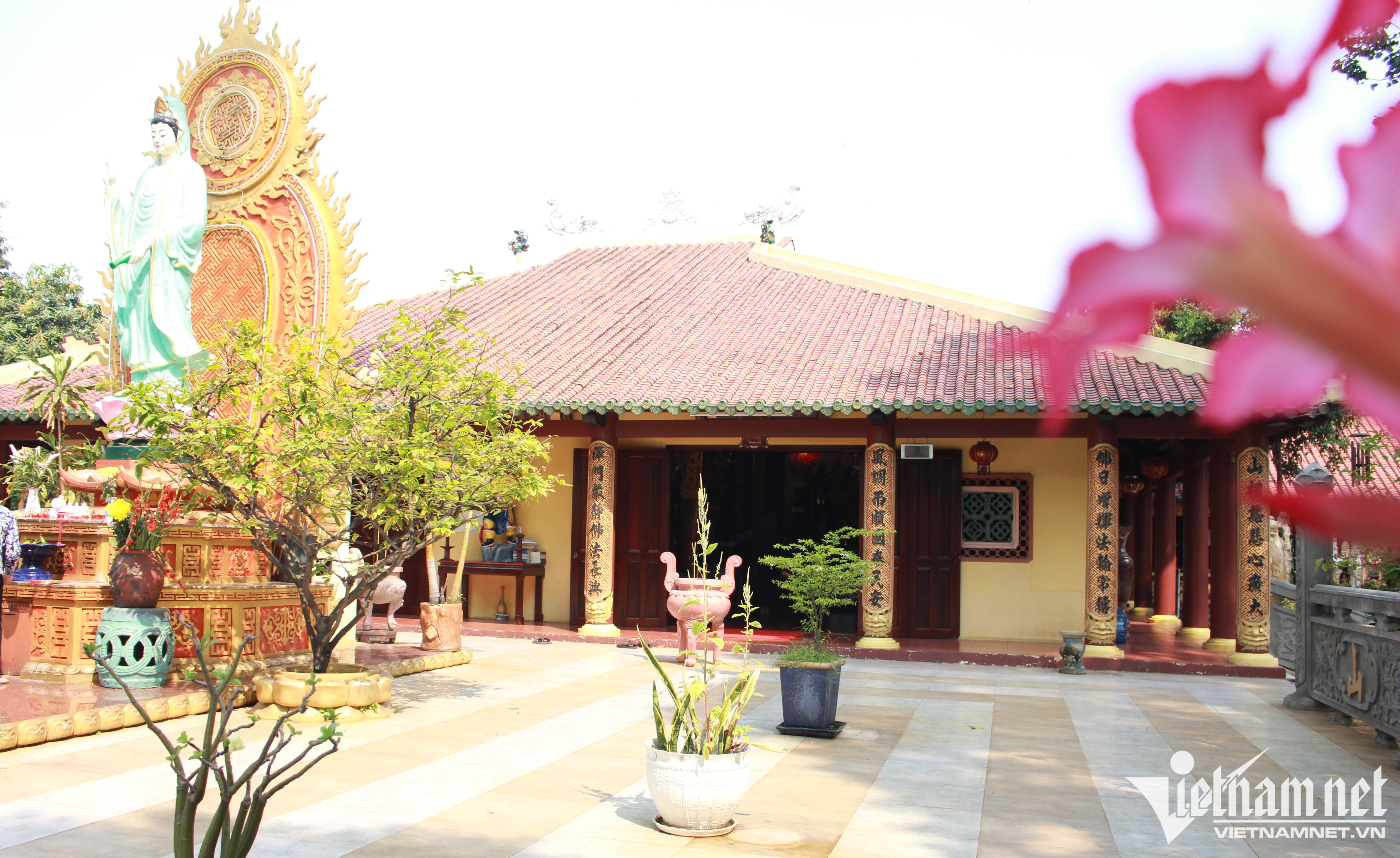 In Ho Chi Minh City, it is rare for any temple to be built on land with the imprints of two layers of culture such as Phung Son Pagoda in District 11. With old style architecture, and a pure and green space, the ancient temple is visited by many people every day.
The pagoda was built in the early 19th century during the reign of King Gia Long. Over the span 200 years of many events, it still retains its architectural beauty.
The pagoda is roofed with yin yang tiles under a frame made of precious woods. The trusses are designed and carved with elaborate and sophisticated dragon heads.
In addition to the ancient and contemplative scenery, Phung Son Pagoda has statues of special origin and age. One of these is the white stone statue of Amitabha Buddha placed on the top floor of the main hall.
The original statue was made from white stone. After being brought to the temple, the statue was inlaid with 200 pieces of gold leaf. In addition, it owns a bronze statue of Shakyamuni Buddha with an equally-strange origin. This statue was picked up from the lotus pond in the temple grounds.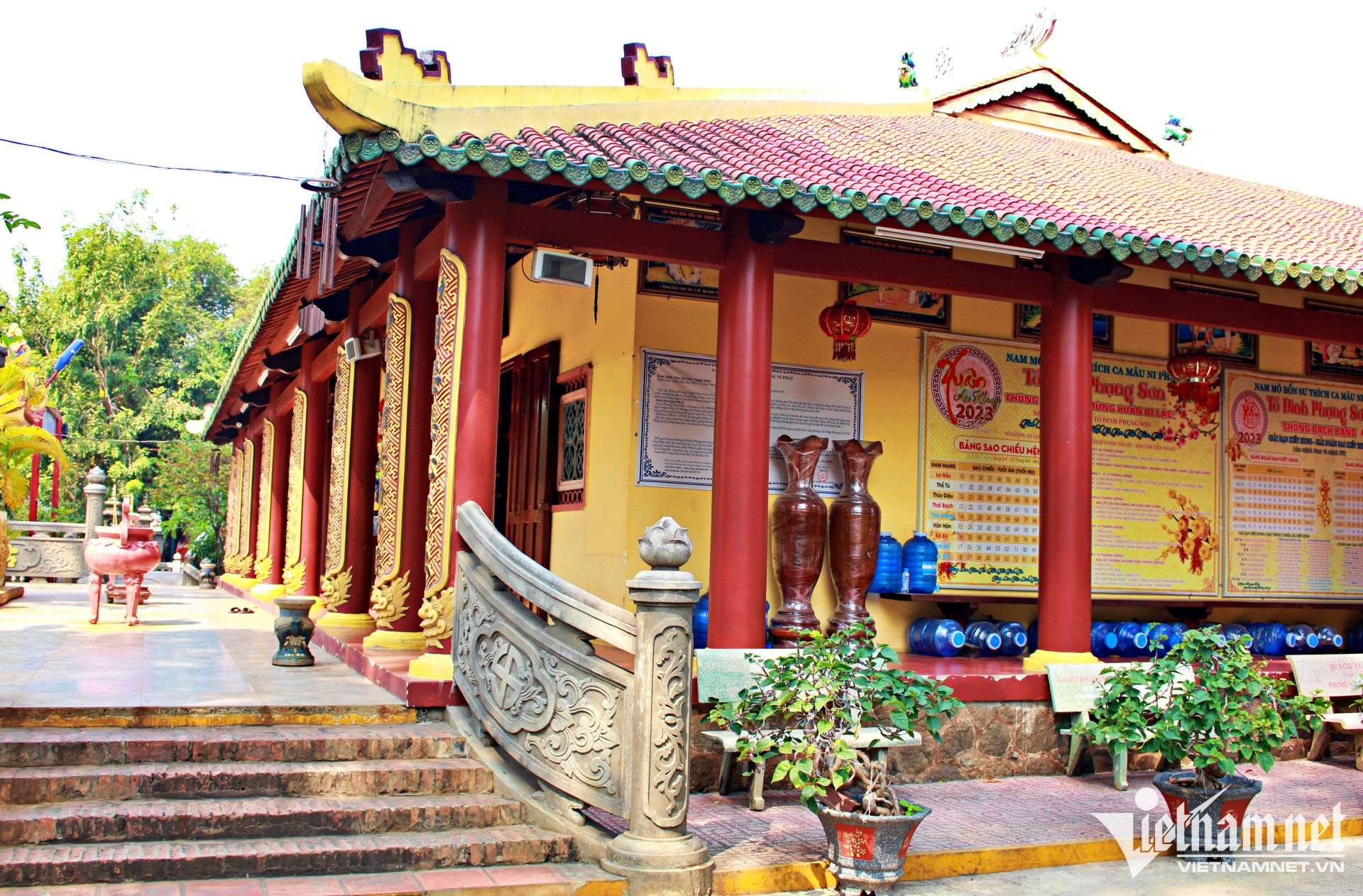 The pagoda also has many other worshiping statues such as: Statue of Dharma Protector, Statue of Guan Yu, Ten Kings of Hell, Statue of Dragon King and Ksitigarbha Bodhisattva, etc.
It is believed that the pagoda is located on the foundation of an ancient Khmer temple. Notably, archaeologists found many terra-cotta items of the ancient Oc Eo culture at the pagoda campus during two exploration campaigns in 1988 and 1991.
In 1988, the pagoda was recognized by the Ministry of Culture as a historical - cultural relic site.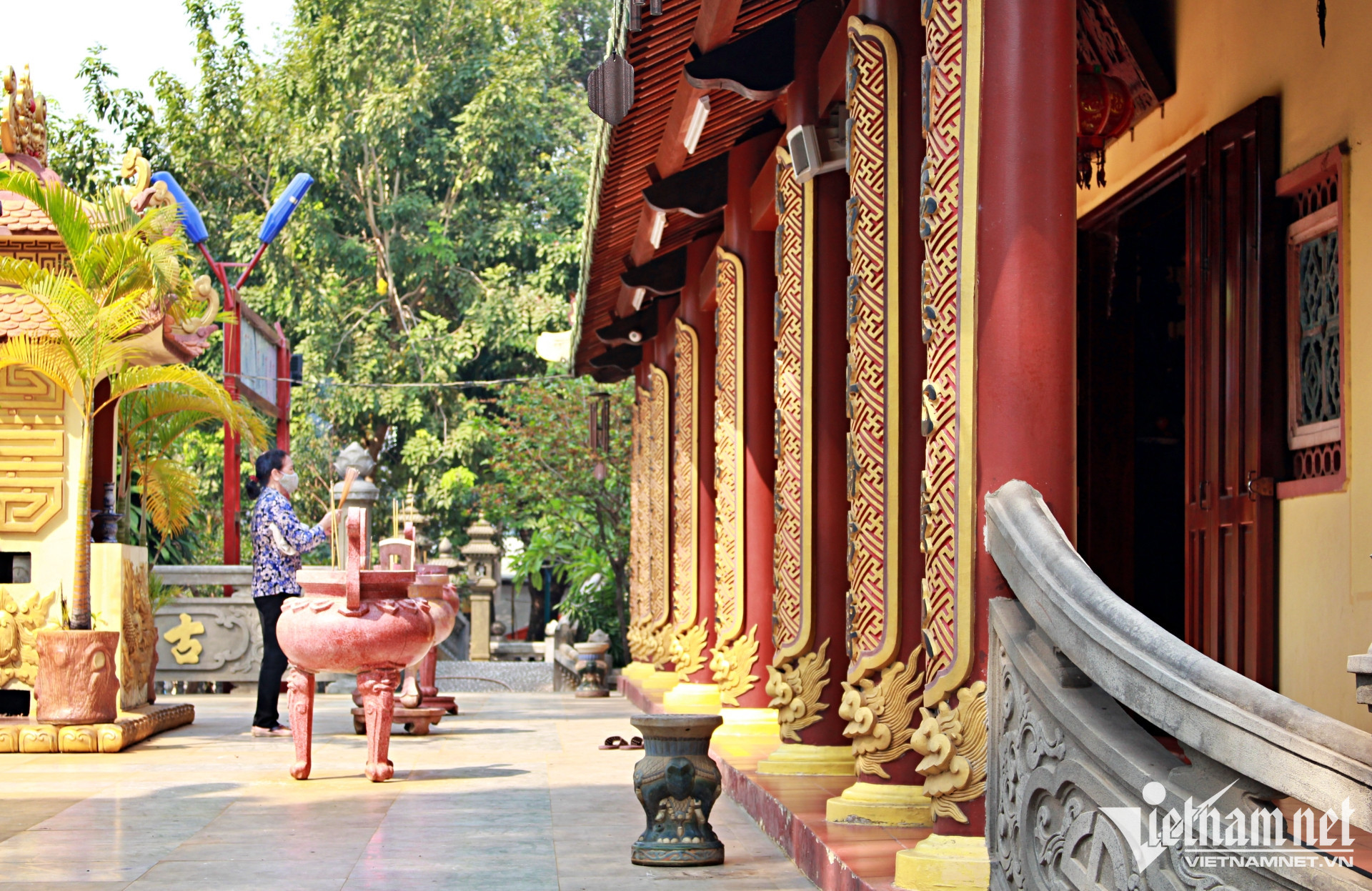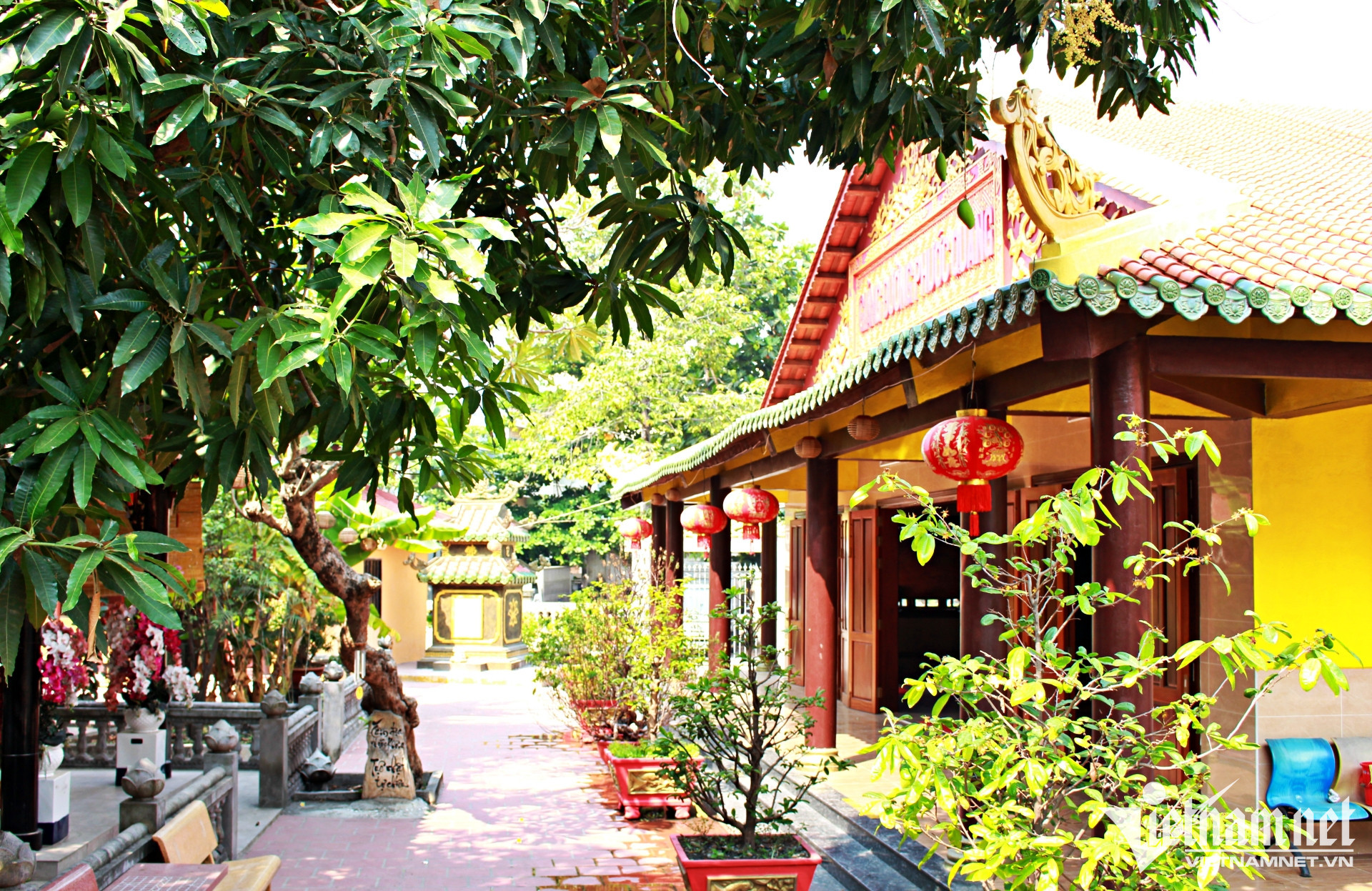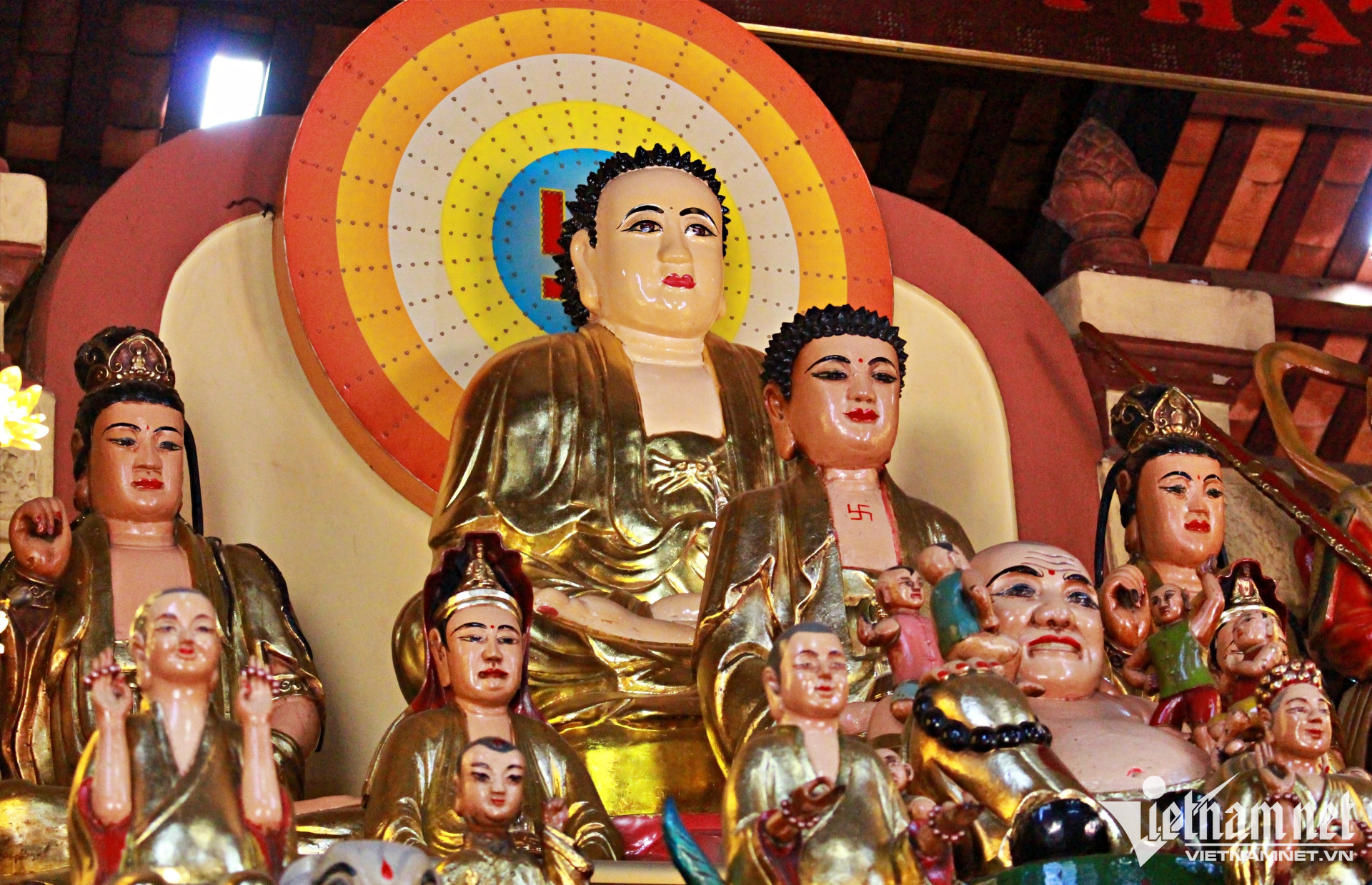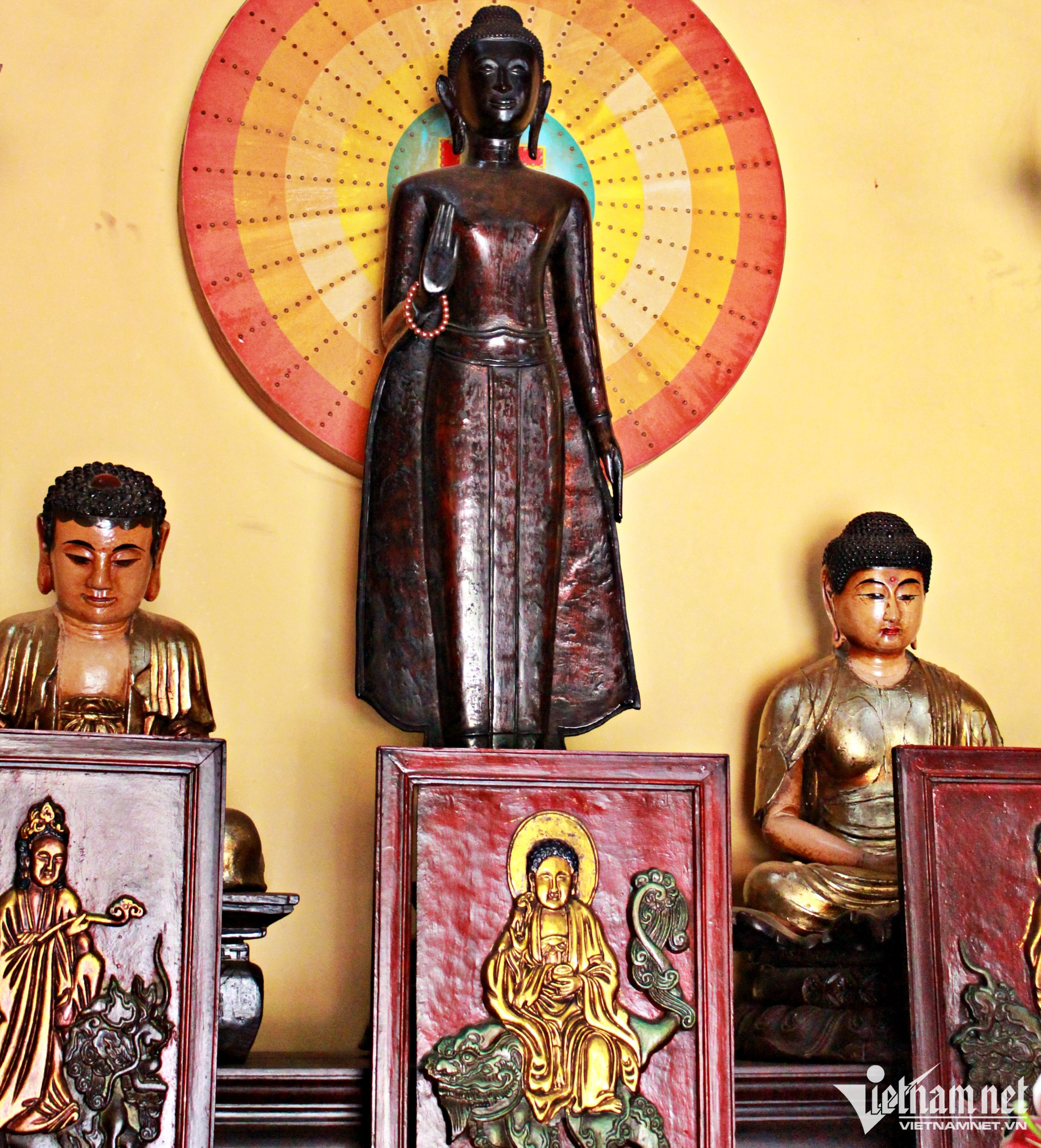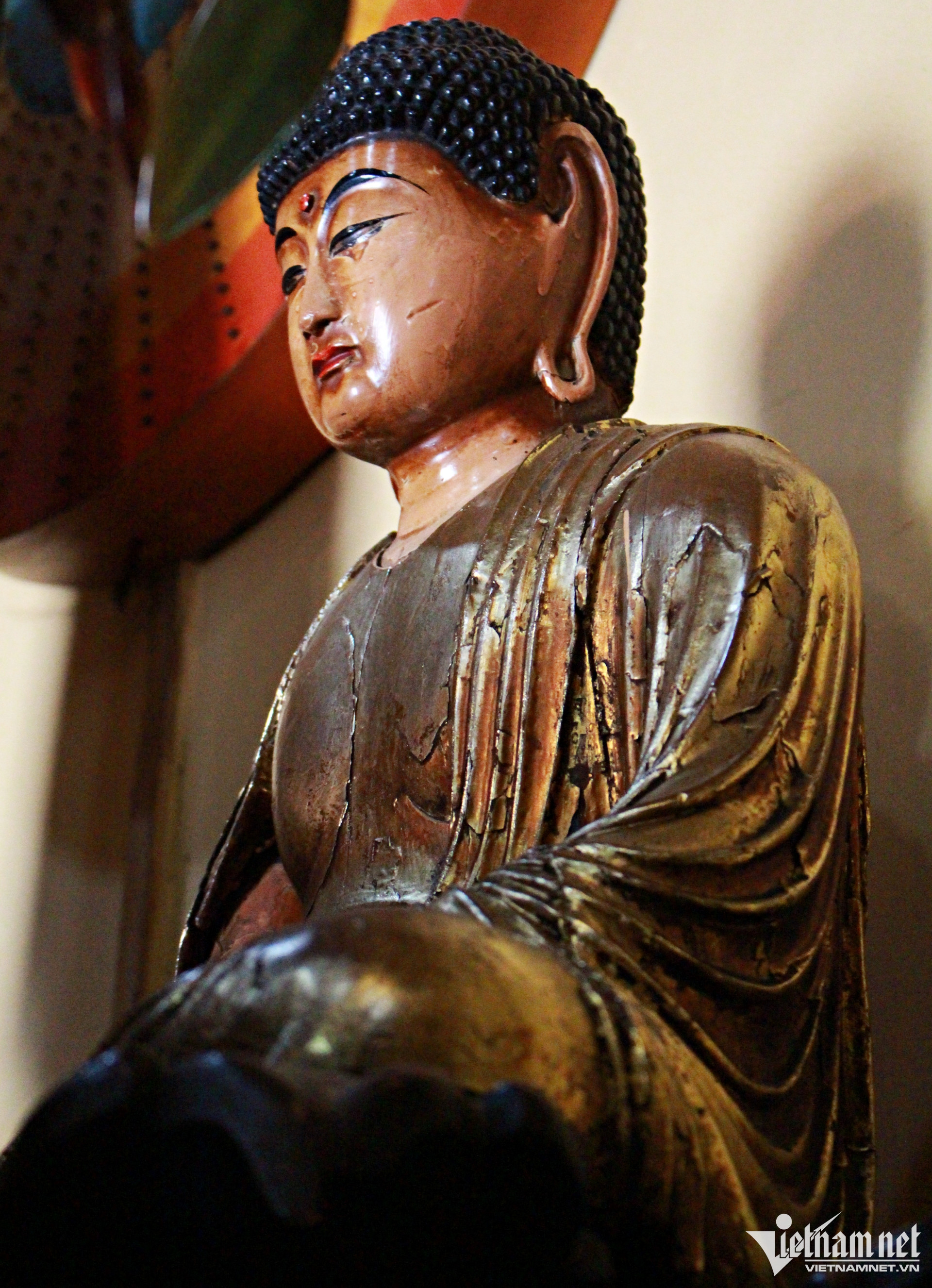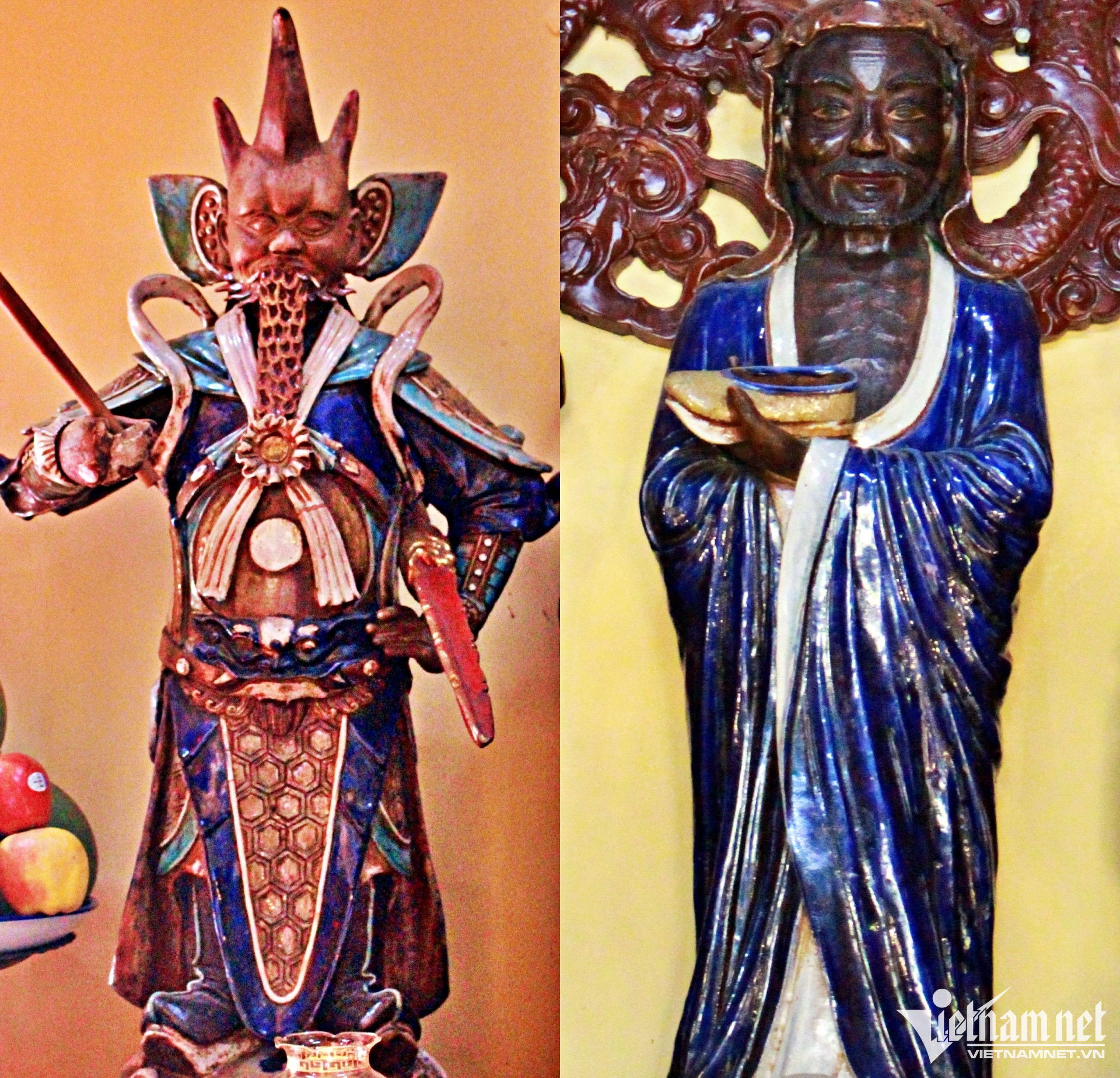 Ha Nguyen